Comparing the GDP numbers of New Zealand and Australia to try to make a point is a superficial comparison, writes Alan Austin. Treasurer Josh Frydenberg should also include employment and debt levels, exports and health outcomes, for starters.
In the run-up to the federal budget, Treasurer Josh Frydenberg has again been trying to compare Australia with other countries. This time, it is New Zealand. As usual, he gets a few things wrong. While he got one thing right, a lot more needs to be added.
Frydenberg told 4BC radio 10 days ago:
"We just got the New Zealand GDP numbers for the June quarter, they were down by more than 12% … Here in Australia it was 7%. So people are doing it tough … But there are some encouraging signs."
It is true that Australia's latest horrific decline in gross domestic product (GDP) is not as steep as New Zealand's. But much more needs to be added to make a true comparison.
Economic growth
New Zealand's GDP growth is normally lower than Australia's. In the 38 years from 1974 to 2012, Australia's annual GDP growth was higher 25 times. Some economies just seem to hum along nicely with lower annual GDP growth rates than others, while still maintaining strong employment and high living standards.
Second, GDP growth has limited value as a measure to compare economies; some economists regard it as virtually useless.
Third, neither Australia nor New Zealand is among the global leaders – or losers. New Zealand is about where it usually is, ranking 23rd out of the 36 developed OECD member countries. Australia now ranks fifth, which sounds impressive. But remember Australia was first during much of the last global recession from 2009 onwards.
Fourth, to assess fairly the relative progress of the two economies, we need to look at more variables for the encouraging signs.
Employment
New Zealand's latest jobless number, reported quarterly, was 4% for the June quarter, down from 4.2% in the March quarter. Australia's rate in June was 7.4%, up from 5.2% in the March quarter. (The figure increased to 7.5% in July and was corrected to 6.8% in August.)
Over the past three years, New Zealand's jobless rate has averaged 4.23%: Australia's 5.41%. New Zealand currently ranks sixth in the OECD; Australia now ranks 20th, close to the lowest ever.
Deficit and debt
New Zealand has had a healthy budget surplus for five years, steadily increasing from NZ$1.8 billion (A$1.7 billion) in 2016 to $5.5 billion (A$5.1 billion) in 2018 and a thumping $7.4 billion (A$6.8 billion) in 2019.
Over the same period, Australia has been in deep deficit – notwithstanding Frydenberg's multiple assurances of already being "back in black".
In the seven years since the end of the global financial crisis, Australia has had the worst debt expansion of all 36 OECD members, increasing it by 17.6% of GDP. New Zealand, in contrast, has reduced its debt burden by 4.6% of GDP.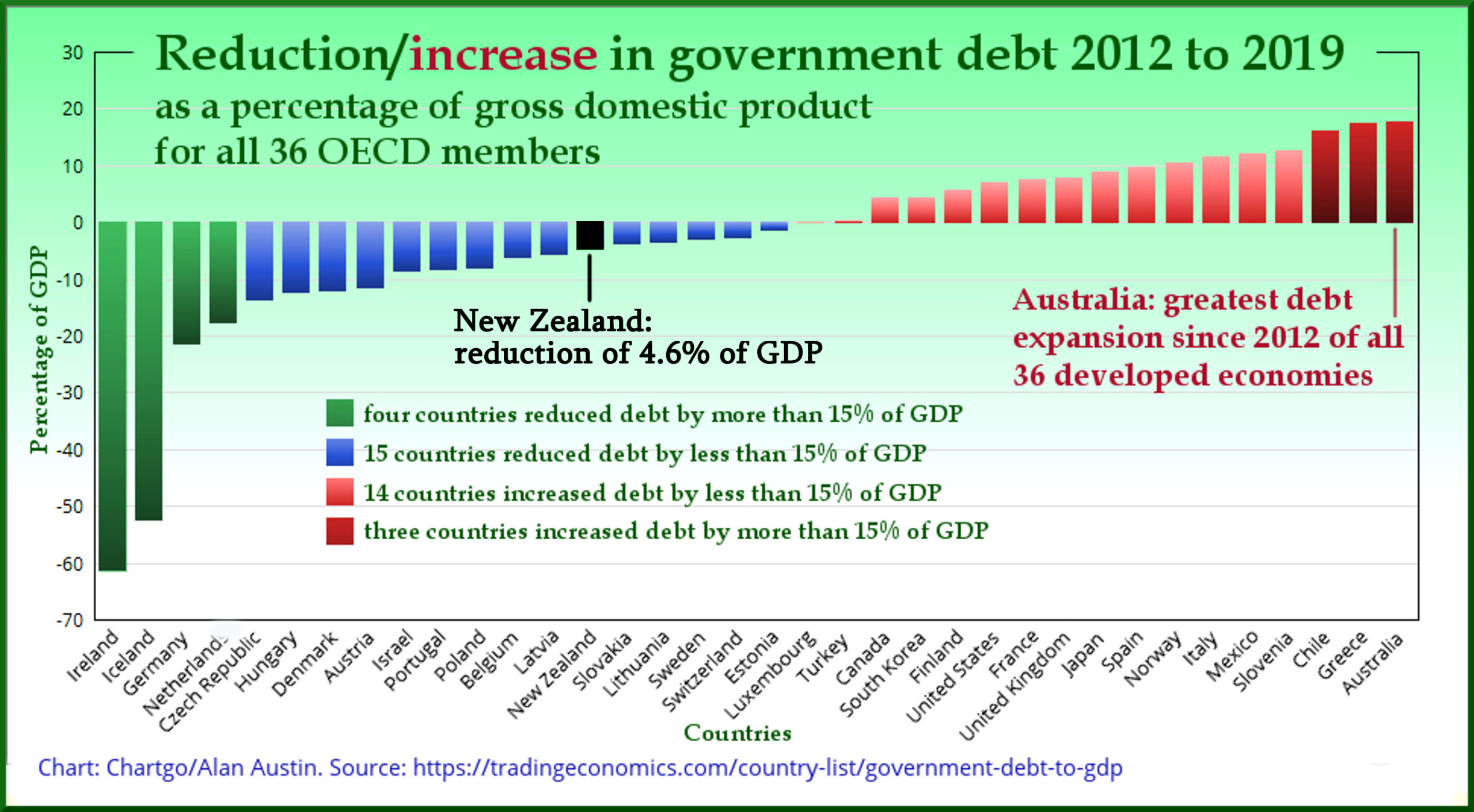 New Zealand's latest gross debt figure was $NZ$94.5 billion (A$87.1 billion) in May 2020. Australia's then was A$657.3 billion, but reached $802.6 billion last Friday. The Coalition has added more gross debt over the past nine months than Labor added in its entire five years and nine months in power.
Exports
Australia has been in a strong export boom since February 2016. Robust demand, high commodity prices and successful trade negotiations have ensured continual growth – until July 2019. There has since been a disturbingly steep, steady decline.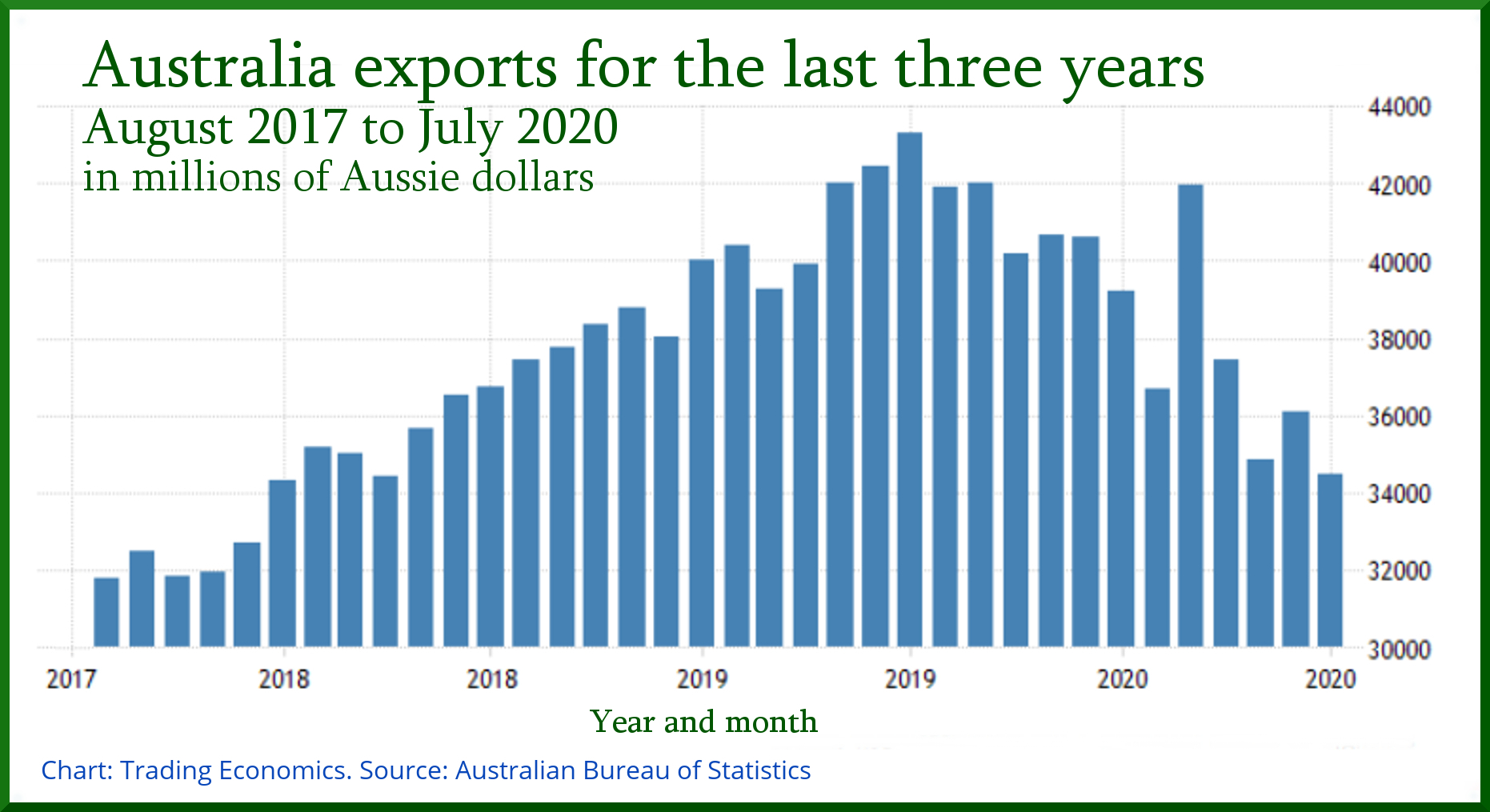 In contrast, New Zealand's exports continue to increase year on year, with the usual seasonal cycling – including its production of excellent Sauvignon Blancs from Marlborough and Hawke's Bay.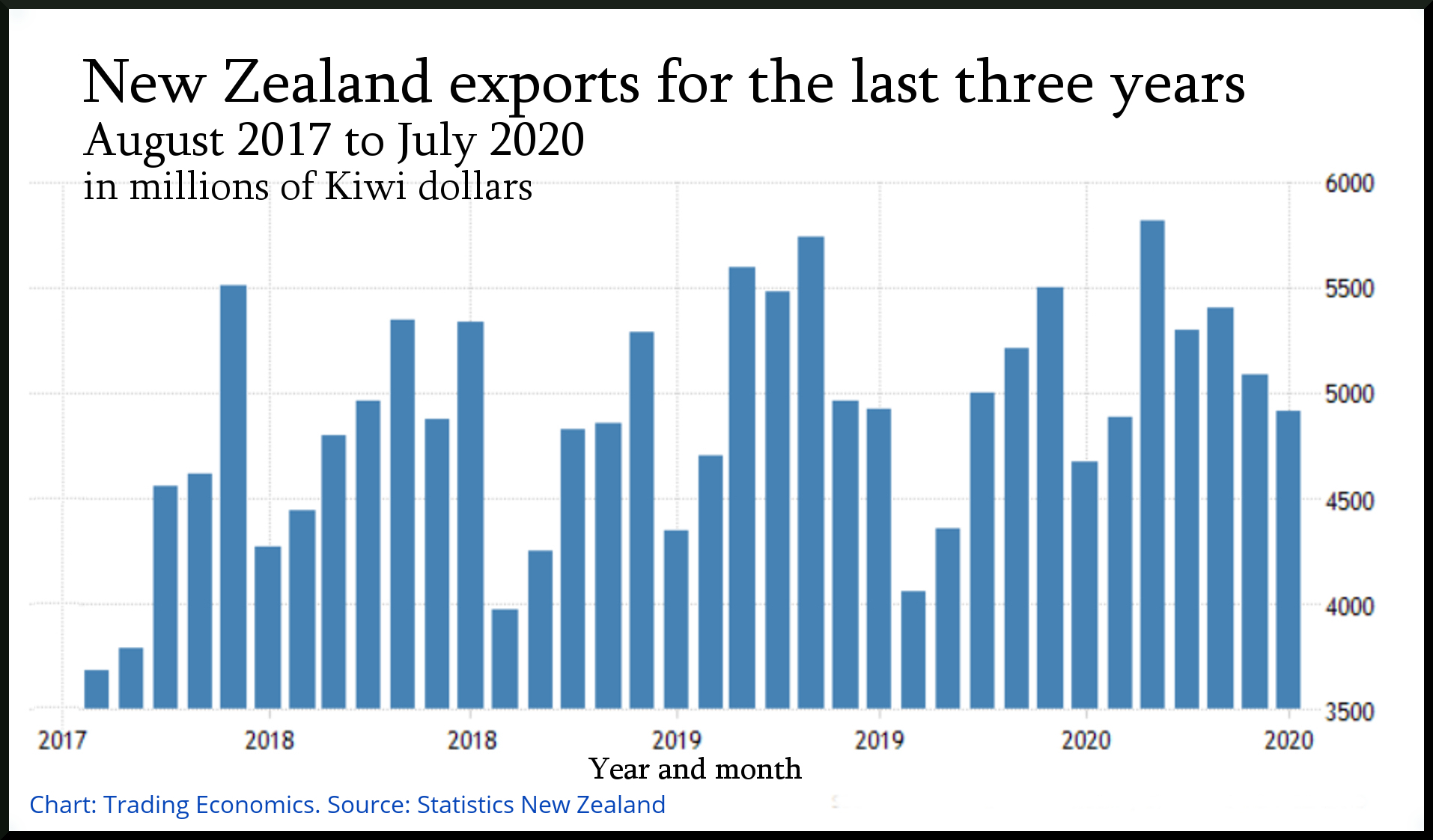 Inflation
Australia's inflation rate plummeted to negative 0.3% in June, the first decline in consumer prices since 1997. New Zealand's remained in the optimum band at 1.5%.
Economic Freedom
Heritage Foundation, which annually reports on economic freedom, ranked New Zealand the top economy in the OECD in 2018, 2019 and in 2020 third in the world, behind Singapore and Hong Kong. Australia, which was ranked third from 2009 to 2014, has slipped to fourth and fifth place in the years since.
Miscellaneous
Other areas where New Zealand is ahead of Australia include job participation, the stock market and the corruption index. There's not much between them on interest rates, wages growth, youth unemployment and home ownership.
The few areas where Australia is ahead of New Zealand include income levels, wealth and wealth distribution. And just in the last month, surprisingly, retail sales.
Health outcomes
New Zealand has had far better Covid-19 outcomes, with 1,833 citizens infected and 25 deaths. That's a fatality rate of 5.0 per million citizens. There were no deaths in June, July or August, and three so far in September. Australia has had 27,044 citizens infected and 875 deaths, a fatality rate of 34.2 per million.
Thus in virtually every critical area where progress enhances the lives of citizens, New Zealand has been well ahead of Australia.
Blunders again: Murdoch media gets attack on New Zealand PM Jacinda Ardern wrong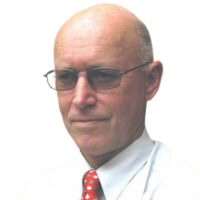 Alan Austin is a freelance journalist with interests in news media, religious affairs and economic and social issues.