It's good news for one brave individual who exposed an egregious act of Australian spying, but protections for other whistleblowers remain inadequate, writes Callum Foote.
Attorney-General Mark Dreyfus has ordered leaking charges against lawyer Bernard Collaery to be dropped. The lawyer and former ACT attorney-general faced charges for four years after he was accused of leaking classified information about an alleged Australian spying operation in East Timor.
The information related to an alleged bugging operation of the East Timor prime minister's office by Australian officials in 2004.
Collaery had been facing five charges related to breaching the Intelligence Services Act.
The move sparks greater interest regarding a tightening of whistleblower protections across Australia.
Following a number of inquiries and reviews, including the parliamentary joint committee on corporations and financial services in September 2017 and a Senate Standing Committee on Economics inquiry in 2019, the previous government introduced the Enhancing Whistleblower Protections Act 2019.
The legislation attempted to provide corporate whistleblowers with greater protection as well as compensation if the whistleblower suffered loss, damage or injury for making the disclosure.
In 2020, former ANZ trader Etienne Alexiou lost his case to sue ANZ for wrongful dismissal in 2015 under the new whistleblower laws. 
ANZ successfully argued that the new whistleblower protections added into the corporations act only apply to detrimental conduct carried out on or after July 1, 2019.  The timing of the disclosure by the whistleblower (which on its face is the test adopted by Parliament) has been rendered irrelevant. Because Alexiou blew the whistle on conduct before 2019, he was ruled ineligible for compensation from ANZ.
Timor Spy Saga: Rex Patrick pushes Labor to unveil Australia's dirty secret, end persecution of Bernard Collaery
A second corporate whistleblower, Anthony Watson, tax lawyer at top tier law firm Greenwoods & Herbert Smith Freehills, exposed Lendlease's $1bn tax scam in 2013 and as such is not protected under the new whistleblower laws.
Watson believes the ANZ case "​​will deny the application of the whistleblower remedies to thousands of whistleblowers for years into the future".
It is as yet unclear if the Labor government will amend the whistleblower protection act to ensure historical whistleblowers be afforded the protections intended in the act.
In relation to the Collaery matter, Dreyfus told a media conference in Sydney on Thursday he had "determined this prosecution should end", citing the need to protect Australia's national interest including relationships with close neighbours.
"In taking this decision I have had careful regard to our national security, our national interest and the proper administration of justice," he said.
"It is my view that the prosecution of Mr Collaery should end … I have therefore decided to exercise my power under section 71 of the Judiciary Act not to proceed with the prosecution."
The news was enthusiastically greeted by Human Rights Law Centre senior lawyer Kieran Pender, who labelled it an important day for Australian democracy.
"Bernard Collaery should never have been prosecuted … whistleblowers should be protected, not punished – it's as simple as that," he said.
"From war crimes in Afghanistan to misogyny in Parliament House, there are many important stories that would never have been told were it not for the courageous actions of those who spoke up."
The decision was welcomed by former senator Rex Patrick, who has been a staunch advocate of transparency around Australia's relationship with Timor Lester.
Sic 'em Rex: forget the election, one principled politician is fighting for tiny Timor instead
"Whilst discontinuing Mr Collaery's prosecution is welcomed, we must also come clean on Howard's attempts to steal Timor Leste's oil & gas resources. The National Archives continues to assist in the cover-up. Here's the status of my transparency fight with the NAA." Patrick wrote on Twitter.
The Attorney-General wrote to Patrick last month claiming that he was considering overturning a decision made by the previous Attorney-General Michaelia Cash to hold the next rounds of an FOI battle over cabinet documents relating to Australia's dealings with East Timor in the early 2000s behind closed doors.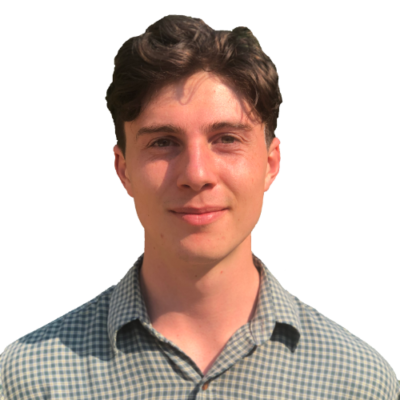 Callum Foote is a journalist and Revolving Doors editor for Michael West Media. He has studied the impact of undue corporate influence over Australian policy decisions and the impact this has on popular interests.