Australia's new Labor government is committed to a transition to clean energy and a cut in emissions of 43% by 2030. But the MP touted to become the new energy minister is giving forthright backing to the oil and gas industries, reports Callum Foote.
Labor's likely incoming Energy Minister, the former shadow minister for trade and shadow minister for resources gave an important speech to the oil and gas peak body last week.
Addressing the Australian Pipeline and Petroleum Association (APPEA) at a cocktail gathering, Madeleine King thanked the industry's commitment to net-zero through the use of carbon capture and storage.
"I want to thank APPEA itself as an organisation for the work you all do representing your members in this place and around the country in various states," said the MP, who represents Brand in the resource state of Western Australia.
A popular local MP, King was swept back into power on a swing of 10.5% in the seat of Brand amid the surge of support for Labor in WA. The rub is that King is also regarded by renewable energy proponents as being popular also with the fossil fuel industry, one telling MWM that there was no way Australia could meet its emissions commitments if Labor increased coal and gas production and, its current development trajectory.
APPEA's members and major funders are multinational oil and gas giants. The advocacy achievements of the lobby group include:
"Advocated for, and succeeded in having lifted, the moratorium on Victorian onshore natural gas development and established APPEA's voice in Victoria's energy policy development."

"Advocated successfully for natural gas to be recognised as a critical fuel for many decades to come for electricity, commercial and residential use leading to wide acceptance including by the Australian Government as a part of its post-COVID-19 pandemic economic recovery plan."

"Advocated on the role of natural gas in reducing global greenhouse gas emissions and for this to be recognised as part of Australia's efforts to address climate change and ensure energy security at home and with trading partners. This is now a core part of the Australian Government's narrative on the role of the industry."
In reference to key APPEA member's net zero commitment's King makes reference to Carbon Capture and Storage.
"I want to point out that we recognise that part of this industry's pathway to net zero is carbon capture and storage" she said. This, despite the condemnation globally of CCS technology, which can work technically but in practice has been routinely found to be commercially unrealistic; too expensive to implement. 
Greg Bourne, energy expert and former president of BP Australasia, says CCS is not the answer to reducing emissions.
"Australia's energy security is vulnerable because we rely on globally traded gas and oil with all the geopolitical risks attached," he said.
"Carbon capture and storage will not solve this problem, it will only prolong the life of these fossil fuels in our energy system complete with their emissions."
He said APPEA's motivation in pushing CCS is not to decarbonise but to actually increase the production of gas and oil.
Responding to criticism of generous tax breaks enjoyed by the sector, the APPEA's yearly report card showed the most recent annual contribution to governments totalled $5.35 billion in tax, rents and royalties.
This criticism is mirrored by the Institute for Energy Economics and Financial Analysis and The Australia Institute who have both separately found that CCS programs are designed to increase the amount of fossil fuels burnt.
King tacitly acknowledged that CCS programs have yet to meet economic viability.
"We have to admit there have been some false starts in achieving success with that technology, and some of that is perhaps due to the admirable ambition to make it work quickly," she said.
Australia's largest and most expensive CCS program, at Exxon's Gorgon facility, has failed to deliver.
"Gorgon CCS failed to reach its pre-defined targets," says LNG/gas analyst Bruce Robertson. "CCS technology has been operating for 50 years. If Chevron and its partners can't get it to work these past five years at Gorgon, it's not an effective technology for reducing carbon emissions."
Moreover, attempting to use CCS to reduce the emissions from gas is very shortsighted. As noted by the National Energy Technology Laboratory, the majority of emissions from gas occur when the gas is burnt, not when it is produced.
CCS has included as a means of accounting for reduced carbons through a system of carbon credits lacking credibility which has been developed directly alongside the oil and gas industry.
Grant King and the Big Gas Con – how fossil fuel giants are cheating Australia's emissions system
King, and by extension the Labor Party explicitly promote the expansion of fossil fuels: "And we support opening up new gas reserves, subject to independent scientific assessments and effective environmental regulation. For example, last month Labor agreed to support the Beetaloo Cooperative Drilling Program Instrument in the Northern Territory."
King continues that "Labor supports the work of the NT Government in commissioning a scientific inquiry into hydraulic fracturing led by Justice Pepper, its consideration of the final report and agreement to implement the 135 recommendations of the inquiry. We believe in the science". Not a single one of Justice Peppers 135 recommendations on fracking in the NT have been implemented.
The International Energy Agency called for all new fossil fuels to halt immediately if the world has a chance of halting emissions.
A point reiterated by Robertson "The problem with climate policy in this country, is that it has lacked any credibility. Net zero by 2050, means burning less oil and gas not more coal, oil and gas. The two things are not compatible. Net zero is totally meaningless if we continue to open up oil and gas fields."
Moreover, economically oil and gas no longer makes sense for Australia according to the CSIRO.
A report released in June last year demonstrated that renewable energy alongside grid infrastructure with firming battery and pumped hydro is cheaper for all new Australian energy builds.
"CSIRO said this before the Ukraine war quadrupled fossil fuel costs" says Robertson "If they were cheaper before then there is literally daylight between renewables and coal and gas." 
It is skyrocketing gas prices which are driving up energy costs "the problem we have in the national electricity market. Gas sets the marginal price, when the system is under strain it sets the price. That's why we are seeing such high prices, because gas is so expensive" concludes Robertson.
Minerals, oil lobbies are not taxpayers (but guess who subsidises them?)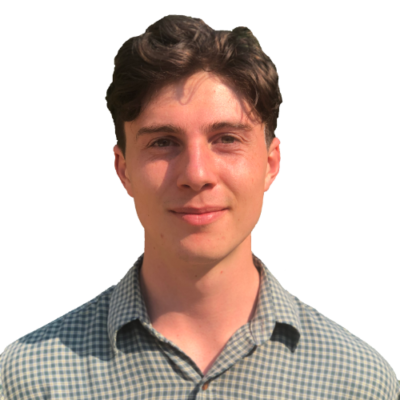 Callum Foote is a reporter for Michael West Media.
Callum can be contacted on [email protected]