Liberal Party | Military | Revolving Doors
In politics, Christopher "the fixer" Pyne secured major submarine and shipbuilding contracts for his home state of South Australia. While still defence minister Pyne met with EY Defence to discuss his post-political career, subsequently joining EY as a consultant nine days after leaving politics. His lobbying firm advises several defence-related companies, and he is also personally engaged as a director or advisory board member of multiple defence-related companies.
Chair, Advisory Board and Investment Committee, Arawa Capital Pty Ltd (June 2020-present)
Director, International Centre for Democratic Partnerships Pty Ltd (1.3.20–present)*
Co-chair, Australia United Arab Emirates Business Council (2020–present) and Director, AUAEBC Pty Ltd (5.11.19–present)*
Director, Pyne and Partners Pty Ltd (9.7.19–present)*
Director, Newpin Advisory Pty Ltd (5.7.19–present)*
Director, GC Advisory Pty Ltd (1.7.19–present)*
Industry Professor, University of South Australia (June 2019–present)
Executive Consultant, EY Defence (7.6.19–present​)
* ASIC search (accessed 12.3.20)
Federal cabinet and ministerial positions
Federal shadow ministerial positions
Political and public administrative positions
Corporate positions
* ASIC search (accessed 12.3.20)
Corporate positions

Chair, advisory board and investment committee, Arawa Capital Pty Ltd (June 2020-present) Arawa is a start-up investment fund cashing in on the flood of government funds into defence and cyber-security
Director and secretary, GC Advisory Pty Ltd (1.7.19–present)
Known defence industry clients of GC Advisory Pty Ltd
Executive Consultant, EY Defence (7.6.19–present)
Links to industry through University of South Australia
As Industry Professor, University of South Australia, Mr Pyne is on campus "about one day a week" in the business school and MBA program. He also provides "strategic government relations advice to the vice-chancellor."
UniSA website: "The University has established streamlined pathways to partner with industry, including co-developed degree programs and its Industry Professor scheme."
UniSA has industry partnerships with these weapons manufacturers:
Naval Group
Siemens
Dassault Systèmes
Saab (via the joint UniSA/Saab Defence Technology Institute)
BAE Systems
Lockheed Martin
Rheinmetall
Brothers-in-Arms: the high-rotation revolving door between the Australian government and arms merchants
18.8.20 "Firm advised by Christopher Pyne wins federal government grants worth almost $7m. Saber Astronautics chief says former defence minister does not lobby on their behalf and there is 'no conflict of interest'…"
22.6.20 "Providing leadership, guidance, and unrivalled knowledge of the cyber, intelligence and national security landscape is the former Australian Defence Minister and Minister for Defence Industry, Hon. Christopher Pyne. Pyne joins Arawa Capital as chair of the fund's advisory board and investment committee. The fund will capitalise on the forecast $800 billion forecast investment required by governments and businesses across the sector over the next 5 years" … "Now more than ever after last week's cyber-attacks, investors are eager to secure an investment position as it is highly protected from market volatility due to the large volumes of annual government spend. The tidal wave of investment being made by all levels of government and the private sector in cyber security and related services provides a strong lead indicator for a strong growth outlook. Our fund unlocks the opportunity for investors to participate in the sector." says [Arawa founder] Cox.
9.6.20 "Former defence minister Christopher Pyne loves a gun pic — he's one of the security industry's biggest supporters — and a new national security investment fund has secured him as an advisor."
13.8.19 'EY's defence industry leader, Mark Stewart, said he first contacted Pyne on 7 March [2019], just five days after the defence minister announced he would retire from politics. The pair set up a meeting for 8 April to "discuss his retirement from politics." Pyne was still in cabinet at the time.'
26.6.19 "The former defence minister Christopher Pyne has taken a job with consulting giant EY to help grow its defence business."
Sept 2019 Senate Inquiry into Ministerial Standards, triggered by post-politics appointments of Christopher Pyne and Julie Bishop
17.9.18 'Defence Minister and South Australian MP Christopher Pyne effused about the "spectacular working relationship" the pair had developed around weapons, warships and military gear while [Jim] McDowell was in his former role.'
Paywall: https://www.adelaidenow.com.au/news/south-australia/exbae-systems-australia-chief-jim-mcdowell-now-sa-premier-and-cabinet-department-chief/news-story/107b01b5b5373d6c0f244089e9e51899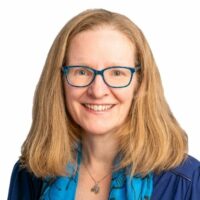 Michelle has had a long career in writing and research, initially in the financial services sector producing plain language investor communications. For the last 10 years, she has been involved in research and campaigning for various organisations seeking to reduce warfare and militarism.
An abiding interest has been the prevention of corruption via increased transparency and accountability. She is currently researching the links between current and former politicians, public servants and military personnel, and weapons-making corporations.