Tracts the size of Bulgaria open for oil and gas exploration, along with generous government subsidies for foreign oil companies. Just as the world is tackling climate change, Australia is accelerating its fossil fuel production, and in almost every state and territory. Callum Foote investigates the bizarre hand-outs for a foreign hedge fund drilling for gas and the carve up of the NT's Beetaloo Basin.
Massive tracts of land the size of Bulgaria have been opened for oil and gas exploration for the first time. Despite vehement local opposition in the Northern Territory, despite climate change and the world moving to "net zero" emissions, the Federal and NT governments have opened up the NT's enormous Beetaloo Basin for fracking, even going so far as to subsidise a foreign billionaire drilling for gas there.
And there is barely a squeak from Labor in opposition, whose policies on gas are as regressive as those of the Coalition, and whose political party donations from foreign gas giants and their proxies are just as large.
As if the bizarre PEP11 proposal to drill for gas off the coast of Australia's wealthiest economic zone, Sydney, were not enough. As if the Victorian proposal to open up drilling permits near the iconic Twelve Apostles too is not a grotesque enough ornament to the destructive policies of Australian governments on climate, these two are trumped for sheer size by the new fossil fuel projects in the NT.
As oil and gas analyst Bruce Robertson describes it, Australia is setting off a "carbon bomb".
Combining the Federal Government's recent 80,000km sq offshore oil and gas anchorage release with the Northern Territories recent 30,780km sq anchorage release Australian governments have opened a landmass totalling 110,000km sq to gas exploration in 2021 alone.
This is an area larger than Bulgaria now earmarked for new oil and gas exploration.
The Morrison government has also announced a subsidy of $7.5 million per wellhead to a total of $22.5 million per gas company for risky gas exploration, on top of $224 million spent on improving roads to the Beetaloo Basin for gas companies to use. 
The wellhead subsidy has been challenged in the Senate where it is likely there will be a vote for an inquiry over issues such as Australian taxpayers subsidising high-risk fossil fuel projects for billionaires such as the investors behind Beetaloo speculative explorer Tamboran Resources (more on this later). 
Snowflake's Chance in Hell: prospects slim at best for PEP11 gas rig off the coast of Sydney
Meanwhile, the International Energy Agency's Roadmap to Net Zero Emissions by 2050 proposes that no new unabated coal, oil, or gas developments should occur around the world.
And the landscape regarding the financial risks of climate change continues to evolve quickly.
A plethora of Net Zero Emissions by 2050 pledges have come in from global corporations, governments, and financial institutions in the last two years. These pledges have dramatically increased the financial risks for oil and gas companies as they bring rising policy headwinds and the increased likelihood that technology will render fossil fuels obsolescent more quickly than previously thought.
In every state and territory of Australia, apart from ACT, new gas and oil fields are being opened despite Net Zero pledges globally. 
Bruce Robertson, gas analyst from IEEFA says, "I have never seen, in all my decades, the extent of new developments that are currently being undertaken."
Off the back of these anchorages comes the largest oil and gas float in decades, with Tamboran Resources launching a $60 million public float on the ASX based on, according to the company, a potential 44 trillion cubic feet of prospective gas to be extracted.
Tamboran resources has the backing of US shale-oil billionaires such as chair Dick Stoneburner, who was founder and president of Petrohawk Energy, which was sold for $US12.1 billion to BHP in 2011 and non-executive director Oil Search veteran Ann Diamant, seeking to profit from Australia's subsidising of the industry at a time when most other countries are pulling up stumps.
According to the pro-gas lobby AFR, Australia's "regulatory changes have revived interest" in oil and gas.
Tamboran's prospectus claims that the project will be net-zero, using carbon offsets and carbon capture technology.
However, carbon capture technology has proven to be a fig leaf, not achieving success at scale on a commercial basis anywhere in the world despite billions of dollars thrown at it by governments around the world. 
Yet, despite the surge of government promotion, the outlook is not rosy for the gas industry. 
Dodgy Tamboran
There is a lack of private interest in funding new oil and gas ventures. Tamboran's IPO was initially slated at $195 million in June 2020 and has shrunk by more than 70 percent to the current $60 million achieved last month.
Tamboran also had to offer a revised prospectus, a package of information given to potential investors, considering a report Bruce Robertson made to ASIC about the validity of the company's analysis.
Tamboran's original prospectus used data which was two years out of date to make the claim that new gas extraction would be increasingly profitable over the next two decades. 
The Australian Energy Market Operators (AEMO) 2021 Gas Statement of Opportunities shows that total demand for gas will stall between 2020 and 2040.
Moreover, Australia's domestic gas demand has fallen by 17% since 2014. The 2021 data also shows that gas powered generation has declined by 42% between 2014 and 2020 with enough gas supply in Australia to meet any potential shortfalls.
The petroleum and gas industry already receives more in subsidies than it pays in royalties. The big, mostly foreign owned, players in the industry are notorious for paying zero tax despite profiting from exporting billions of dollars' worth of Australian resources overseas.
Fossil Fuel Fiesta: Australia's coal and gas giants get more in subsidies than they pay in royalties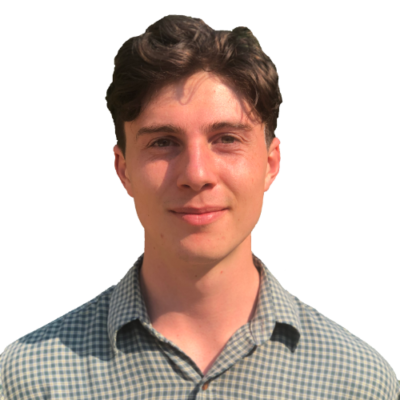 Callum Foote is a reporter for Michael West Media.
Callum can be contacted on [email protected]