A skydiving adventure park in a National Party electorate was showered in bushfire grants, getting far more than it asked for, while a host of bushfire recovery projects in the Blue Mountains were ignored, even badly needed toilet facilities for firefighters. Callum Foote reports on new documents in the bushfire rorts scandal.
Michael West Media has received a copy of the original grant application written by the Kempsey Shire Council for its Macleay Valley Skydiving Adventure Park project, which was approved in Deputy Premier John Barilaro's pork-barrelling scheme, the Bushfire Local Economy Recovery fund (BLER).
Grants for the Adventure Park, originally proposed in July 2019 for the Growing Local Economies fund administered by the NSW government, were approved late last year through the BLER with the NSW government tipping in $11 million for the project.
The proposal for Macleay Valley Adventure Park, intended to act as a 'game-changer' project to bring in sports and adventure tourism business to NSW's mid-north coast, had originally only sought $7.5 million to fund roughly three-quarters of the total $10.2 million cost. The Kempsey Shire Council would find funding for the remaining $2.7 million from elsewhere.
It is unclear why Deputy Premier John Barilaro decided to grant $3.5 million over the proposed amount for the project even considering that it has been demonstrated the Barilaro used the BLER as a pork-barrelling vehicle, with only 1% of $177 million granted going to councils in Labor electorates and Barilaro appearing before a Senate inquiry.
Both John Barilaro and the projects general manager have declined to comment.
Bushfire Rorts: Coalition targets bushfire recovery funds for Coalition seats
The Blue Mountains Council, of which 48.1% was directly fire-affected, didn't receive a cent of funding despite offering 24 'shovel-ready' projects. These 24 unfunded projects totalled $5.45 million, just under half of what was given to fund the Skydiving Adventure Park, which had previously failed to gain support.
Speaking to Michael West Media, the Mayor of the Blue Mountains Mark Greenhill said that the prospectus of grants put forward by the Blue Mountains Council
"was designed to support villages across the Blue Mountains with many having a distinct bushfire recovery and resilience focus. We worked really hard to make these projects focused, practical, helpful and designed to stimulate our local economy. With a $560 million hit to our local economy and a loss of 2500 jobs, I still can't believe we received no funding from the first round.  I just can't comprehend how that could be."
The Blue Mountains Council was only informed that its grant applications had been rejected through the publication of Michael West Media's original article about the bushfire rorts.
Among these projects were proposals to fix stormwater inputs in the badly fire-affected community of Bell.
The bushfires left large areas of bare earth on steep slopes, making private properties highly vulnerable to erosion, soil depletion, creek line destabilisation, and a reduction in the health of aquatic systems and overall catchment health from external stormwater flows.
A proposal put forward for $27,000 would have protected the residents of Bell from ongoing property damage left by bushfires. Similar proposals were rejected in the Gospers Mountain and Grose Valley.
A $30,000 proposal to rebuild the severely fire-damaged Pulpit Rock tourism centre was rejected.
Multiple proposals to improve the bushfire preparedness of the council, including an upgrade of roads that provide the only limited alternative Great Western Highway access between Hazelbrook and Lawson in case of emergence closures of the highway, were rejected.
Perhaps most egregiously, a $75,000 proposal for upgraded toilet facilities for Mt Riverview Rural Fire Service (RFS) was rejected. The single toilet is inadequate for the influx of RFS staff and volunteers required during the bushfire season.
A member of the Blue Mountains council told Michael West Media that up to 88 RFS staff and volunteers were based out of the firehouse and were forced to return home to shower and use the toilet at the height of the fires, increasing emergency response times and lowering the council's ability to respond to fires.
Trish Doyle, Labor MP for the Blue Mountains responded to questions about the use of taxpayers money for pork barrelling:
 "This public money is meant to assist communities to recover from the most devastating bushfire season in living memory. The walls of flame and the economic impact that saw mainly small businesses go under don't give a damn about politics. These small businesses just need help. This shameless Government is hypocritical, and their pork-barrelling is unacceptable.'
Trish Doyle told Michael West Media that she approached seven small bushfire-affected businesses that didn't receive any grant money in the first round of the BLER. However, the majority were unwilling to comment out of fear of recrimination that their second-round grant would be rejected on political grounds.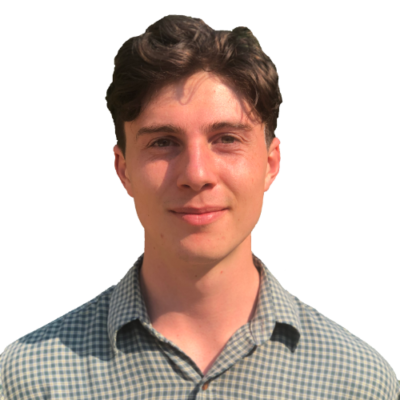 Callum Foote is a journalist and Revolving Doors editor for Michael West Media. He has studied the impact of undue corporate influence over Australian policy decisions and the impact this has on popular interests.