No figures are publicly available for the three largest bushfire recovery funds, which account for more than 55% of the $2.73 billion the federal Coalition has promised to devastated communities. Furthermore, by the end of last year, less than half of that $2.73 billion had been spent, some $500 million less than claimed by David Littleproud, the minister in charge of the recovery effort. Is the Coalition keeping a few hundred million in its back pocket for a federal election mooted for later this year? Matt Lloyd-Cape investigates.
In November 2020 Get Up commissioned Per Capita to assess how much of the federal bushfire funding had been spent.
I assumed it would be relatively straightforward to work it out; log all the funds announced by the Federal Government and contrast that amount with the public data published online by the National Bushfire Recovery Agency.
However, it soon became apparent that tracking down how much had been spent was going to be far more difficult. There were simply no public spending figures available for the three largest funds, which accounted for more than 55% of the $2.73 billion of Federal Government funds allocated to the recovery.
We put out requests for information to the relevant government departments to fill in these gaps, but received no response from the Federal Government, and only one response from state government, the Queensland Reconstruction Authority.
No transparency or accountability
It quickly became clear we were investigating a lack of transparency and accountability as much as assessing how much of the bushfire recovery funds had been released.
Thankfully, there were enough pieces of data on the public record, largely due to the Senate Estimates process and some investigative work done by journalists such as Michael West Media, to put together a reasonably accurate assessment of how much the Federal Government had spent.
Bushfire Rorts: Coalition targets bushfire recovery funds for Coalition seats
Of the $2.73 billion promised in 2020, we believe that about $1.3 billion had been spent by the end of last year. This is roughly half a billion dollars less than the amount claimed by David Littleproud, the minister in charge of the recovery effort.
Of the $566 million promised in emergency support to people whose homes and /or businesses were burned by the fires, only 43% had been spent by the end of October 2020. Given that these Disaster Recovery Payments were intended to support people immediately after suffering catastrophic losses, the slow pace of these payments seems extraordinary.
Snail's pace of disaster recovery payments
In fact, if the payments continue to be made at the pace set between February and October 2020, it will take three years, until December 30, 2023, to spend the entire fund.
The Royal Commission that was set up to inquire into disaster funding reported that many people were "traumatised" by trying to navigate the application process for these funds. These people, who had often lost their homes, their phones and suffered ill health as a result of the fires, needed to be assisted by a strong support team of federal and state workers. From the fieldwork conducted by Get Up, we know that many of these people are still waiting for assistance, a year on.
When it came to the Local Economic Recovery funds (worth $448.5 million in federal funding matched equally by the states), which are designed to help local communities rebuild, we found unusual distributions. The investigations by Michael West Media showed that within NSW a huge percentage of the funding went to seats held by the Liberal-National Coalition State Government.
Bushfire Rorts: excess grants for sky-divers but no toilets for firefighters
Similarly, nearly all the federal funding announced so far has gone to Coalition-controlled states. Of the $228 million released by the Morrison Government under this program so far, more than 77% went to NSW, 8.75% to South Australia, 7.5% to Queensland and just 6.4% to Victoria. While this split seems to disproportionately favour Coalition controlled states, there still may be good reasons – it could be a matter of different reporting schedules among states, or that the states have agreed to such a division for federal resources – but without better publicly available information there is no way of knowing.
This is a rare occasion upon which, as a researcher, I actually wish my calculations would be proved wrong, because that would mean that more of the money promised to survivors had reached those still desperately in need. But because transparency over how funds are allocated and spent is so poor, we cannot say one way or the other.
Perhaps it should be unsurprising that the federal government has apparently mobilised these huge sums of money for political goals. The sports rorts saga, the intervention in the community grants program by Peter Dutton, and the gifting of $10 million in bushfire recovery money to Liberal donor Anthony Pratt have shown that this government is willing to steer public money to favoured constituencies and allies.
The danger is that the public become so numb to this practice that it becomes normal and routine.
Diverting bushfire money is beyond the pale
But it is particularly beyond the pale that any government is willing to divert money intended to help the victims of the worst bushfires in living memory to shore up its political advantage.
Given the number of people who suffered such devastating losses in the summer of 2019/2020 and who are still living in caravans, traumatised and unable to rebuild their lives, Australians deserve a clear account from our political leaders as to exactly how much money has been provided to bushfire survivors, and where it has been spent.
This isn't only a problem for the 2019-2020 bushfire survivors. Climate change is causing a huge increase in extreme weather events: the UN Office on Disaster Risk Reduction has shown a near doubling of in climate change-linked disasters such as floods, bushfires and droughts over the past 20 years.
All Australians need to know that their government can be respond effectively, impartially, and transparently to this growing risk. Anything less is a failure of victims now and in the future.
Read the comprehensive research report Smokescreen: The rhetoric and reality of federal bushfire recovery funding.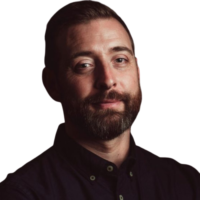 Matt Lloyd-Cape is a Research Economist at Per Capita. He has worked in trade unions, international development NGOs and with universities, including managing disaster relief and social development projects, industrial relations research in Eastern Europe, Russia and Central America, and livelihoods research in East Africa, PNG and South Asia.