Julian Burnside has locked horns with Treasurer Josh Frydenberg over Liberal Party donations and the Treasurer approving the sale of 43 Australian hospitals, subsidised by taxpayers, to a company in the Cayman Islands tax haven.
The human rights barrister is running against the Treasurer in the Federal election as the Greens' candidate for the blue-ribbon seat of Kooyong.
"Brookfield, like so many multinational corporations operating in Australia, has donated more to the Liberal and Labor parties than they have paid in tax: $311,000 to the Coalition and $263,000 to the Labor Party, but not a cent to the Australian Tax Office."
Burnside is referring to one Brookfield entity in Australia, BPIH, which returned $920 million in capital to Bermuda but paid zero tax over the four years of Tax Office transparency data despite recording income of almost $7 billion.
"Currently public subsidies for private health, go to Healthscope, an Australian company. The Greens think this is bad enough, but to allow public money to go to a multi-billion dollar global giant structured through tax havens in Bermuda and the Cayman Islands is a step too far.
"Both Treasurer Frydenberg and Shadow Treasurer Bowen should put aside the fact that Brookfield is a regular donor to their parties and reject this takeover."
Burnside's statements follow a request yesterday from Greens leader Richard Di Natale to the Treasurer to knock back the tax haven deal or, at the very least, postpone any decision until after the election.
Healthscope had announced to the ASX on Tuesday that the transaction had been approved by the Foreign Investment Review Board (FIRB). The Treasurer retains the right of veto over FIRB decisions and his office was not responding to requests for confirmation yesterday.
If the deal proceeds, the Healthscope assets are likely to be controlled in the Cayman Islands. According to its release to FIRB, Healthscope notes its hospital property portfolio would be broken up and sold to two foreign investment funds: "the associated sale and leaseback of 22 freehold properties by Healthscope to NorthWest and MPT".
From the Northern Beaches of Sydney to the Northern Beaches of George Town, Cayman Islands
This is the letter sent by Greens' leader Di Natale to the Treasurer:
I write to you regarding the takeover of Healthscope's 43 Australian hospitals, collectively valued at around $4.5 billion to Brookfield Asset Management that was recommended for approval by the Foreign Investment Review Board Yesterday.
I ask that you reject the proposed takeover, but as a bare minimum to postpone any decision until after the caretaker period. The Implementation Deed of the sale lists the headquarters of BCP, the sole shareholder of Brookfield at Ugland House in the Cayman Islands – a notorious tax haven for 19,000 global companies that purposely circumvent tax systems in the jurisdictions in which their profits are derived. Brookfield's track record of tax avoidance is clear.
According to the ATO's tax transparency database, BPIH Pty Ltd had revenue from Australian economic activity last financial year of a staggering $2,027,339,031 and didn't pay a cent in tax. For every year that this data has been produced, no tax has been paid off $5.4 billion in revenue.
These hospitals that are subject to foreign investment review were built with public subsidies, for private profit.
Allowing this bad deal for the public's benefit to be compounded through the transfer of these assets into a known tax avoidance structure, would be a clear breach of the public interest test required under the Foreign Acquisitions and Takeovers Act 1975. The Private Health Insurance Rebate means that Australian taxpayers will pay for around 25 per cent of the fees that will go directly into Brookfield's accounts in the Cayman Islands. This should not be permitted to happen.
Saving the Deal: cover-up over Northern Beaches Hospital sale to the Caribbean
Public support is vital so this website can continue to fund investigations and publish stories which speak truth to power. Please subscribe for the free newsletter, share stories on social media and, if you can afford it, tip in $5 a month.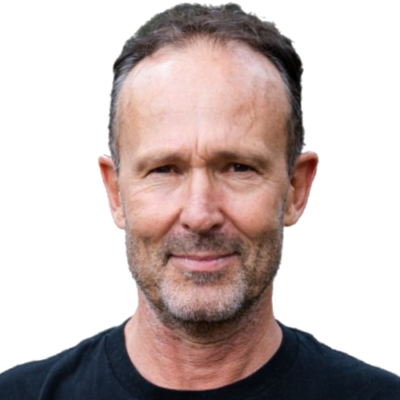 Michael West established Michael West Media in 2016 to focus on journalism of high public interest, particularly the rising power of corporations over democracy. West was formerly a journalist and editor with Fairfax newspapers, a columnist for News Corp and even, once, a stockbroker.