"How come we only had four trucks to defend our town?" pleaded the distressed resident of Cobargo to Prime Minister Scott Morrison. That was January 2, after bushfires had razed the tiny town in the south of NSW, leaving residents homeless. Michael West investigates the firefighters' financial statements and raises some interesting questions.
Rarely has a political photo-op turned so spectacularly, brutally, wrong.
"I'm not going to shake your hand until you give the RFS more funding," another woman from Cobargo, Zoey, told the PM. "I lost everything I own," she said, pregnant, and clearly anguished. Morrison turned and walked away.
Those pictures spawned a million words but there are numbers too which tell a story.
If the two women from Cobargo were to peruse the financial statements of the NSW Rural Fire Service (RFS), they would find one reason there were only four trucks; they would find that actual RFS spending on firefighting equipment has fallen over the past ten years.
They would find that spending on equipment dipped significantly in the years leading up to this terrible summer, and also that spending on "fire mitigation work" had fallen significantly.
They would find – and this is unusual for a government agency, let alone any enterprise private or public – that, in the years 2016 to 2018, the RFS had spent nowhere near its budget. It kept millions in hand, possibly to deliver cost savings to the NSW Government.
They would find the actual spending on fire trucks had fallen too; that less was spent on tankers, pumpers, command vehicles and bulk water carriers. They would find that, on the South Coast, where Cobargo once stood, the number of tankers fell over the past five years from 1,384 to 1,176, the number of pumpers from 43 to 12 and the number of personnel transport and command vehicles from 511 to 176.
Yet there was money in hand, money not spent, many millions of dollars which presumably was saved by the Government of NSW.
This story is no reflection on the terrific job the RFS staffers and volunteers are doing, a life-threatening job in dreadful circumstances. Yet questions can reasonably be asked of the politicians. The questions are at the end of this story. They have been put but they have not yet been answered.
Scott Morrison may have been rightly skewered for his abject failure of leadership in this crisis – and Premier Gladys Berejiklian rightly praised – but the RFS financials are the domain of the government in NSW, not the Federal Government.
The matter of cost savings had already become a political football. Before Cobargo burned and the bushfires escalated on the South Coast, state Labor and Greens criticised the Government for its cost cutting.
Claims from Opposition leader, Jodi McKay, of a $40 million budget cut set social media alight. They are detailed in an excellent analysis from ABC RMIT Fact Check but were found to be misleading.
The money trail is complicated but analysis of the RFS accounts by Michael West Media supports the view that not enough money has been spent to address dangerously rising fuel levels on the ground, rising population and climate change.
More specifically, where Labor had focussed on budget cuts, it appears the real issue is that budgets were simply not being spent, money was being saved for some reason. This has been accompanied by reduced spending on firefighting equipment, cuts to equipment in the South Zone where the ruins of Cobargo lie, and a trend towards using "used and refurbished" equipment.
If you look at the cashflow statements of the RFS from 2015 to 2019, there are some clear trends: less money spent on plant and equipment: fire trucks and pumpers and so forth; and less money spent than budgeted, which indicates a drive to cut costs ahead of this summer's devastating fires.
Why are the numbers down? Overall, vehicles for fire brigades, as shown in the chart above, are down from 7,530 in 2010 to 6,288 in 2019. There may well be a valid explanation for this, rising technology efficiency perhaps, but it should be kept it mind that these – as with falling firefighting costs (as per the top chart) – ought to be seen in light of the passage of time. Costs are nominal, not real. Accounting for time, the real picture is worse.
Then there is the trend towards deploying secondhand/refurbished equipment. While "Total Appliances Allocated to Brigades" have fallen from 205 to 165 over the decade, "Secondhand/Refurbished Appliances" have risen from 51 to 54 over the past four years, although last year's 54 used or refurbished vehicles is up significantly on the 16 and 34 in the preceding two years. There are no figures available for used equipment prior to 2016.
These are not large changes but they constitute a pattern nonetheless. Again, there may be entirely plausible explanations for this other than cost-cutting.
Over the past five years in the South Zone, where the fires have had their most devastating effects, and where Cobargo is located, total vehicles are down from 2,188 in 2015 to 1,798 in the latest accounts.
Who fails to spend their budget?
Yet the greatest mystery resides in the differences between what RFS had budgeted to spend and what it actually spent. Do these differences reflect a directive from the political classes to refrain from spending, to penny-pinch?
The table above, RFS: well under budget, shows the agency came in $66 million under its budget in the three years from 2016 to 2018. This is unusual for a government department.
Questions were put to the Minister for Police and Emergency Services David Elliott. There has been no response yet. Elliott attracted heavy criticism for being on holiday in France and the UK while NSW burned.
The chart also shows the RFS sitting on a giant cash pile of almost $110 million. It had budgeted for a cash balance of $53 million but it came in at $163 million. Zoey from Cobargo said she would not shake Scott Morrison's hand until he gave more money to the RFS. Little did she know that the RFS had a lot of money at its disposal which it did not spend.
In its latest accounts, things changed. If you look at the cash-flow statement, cash payments for plant and equipment jumped from a modest $15.2 million in 2018 to almost $42 million which was well above the budgeted spend of $31 million, and left a deficit of $10.7 million.
Still, over the past five years, despite the large uptick in 2019, the RFS was still under budget by $17 million. Further, it appears that the most recent spending on plant and equipment included the new RFS headquarters and attendant costs.
As shown by the ABC Fact Check analysis, the picture on revenues and expenses is complex. The spike in spending, it says, was largely due to changes in workers' compensation. There was also however a large spike in capital expenditure:
"For the Rural Fire Service, this included $21 million for its new headquarters that were opened last year, and, Ms Berejiklian told Parliament on November 14, $23 million for a new training academy."
Again, technology efficiencies, accounting and timing differences and other factors no doubt have a significant effect on firefighting costs but there is no escaping the fact that less has been spent on firefighting equipment, despite rising risks, while the RFS does appear to have had plenty of cash to spend.
Poor disclosure and surplus fetish
Another worrying aspect of the RFS accounting is that disclosure, as is the case with so many government departments, has fallen. In the 2010 annual report, funding for tankers – new and used – was revealed at $31.2 million for the year – that's for 216 tankers.
The latest RFS accounts for 2019 show the number of tankers acquired for the year was lower at 165 but there are no details of the funding number. In 2018, only 128 tankers were allocated to brigades for the year, that's 41pc less than in 2011.
Besides falling disclosure levels, the RFS is by no means alone in feeling the pressure of the political imperatives of chasing budget surpluses. Nationally, funding has been cut to National Parks and in the state jurisdictions, Crown Lands operations are also under severe budget pressure. This means there are less boots on the ground to manage enormous tracts of both State and Commonwealth land to pre-empt tragedies such as this summer's bushfires.
A response to this story will be appended if or when the offices of Premier Gladys Berejiklian and David Elliott respond.
—————
Here are the questions put to the Premier:
Dear Premier and Media Team,
We have done an analysis of the RFS financial statements over ten years and have some questions for you:
1. Payments for Council Costs associated with rural firefighting and equipment have fallen in nominal terms from $128.7 million in 2011 to $126.7m in 2019. They fell as low as $95m in 2015. In real terms, this shows a significant fall in spending on equipment. In light of climate change, drought and rising population, how does this serve the people of NSW? Was spending too high under previous government stewardhip?
2. In the same timeframe, fire mitigation spending fell from $12m to $8.8m, dipping as low as $4.2m in 2015. Please explain.
3. Analysis of the CF statements shows spending above Budget in 2019 (appears to include large payment for new HQ). However spending in the 3 years leading up to the 2019-20 fires is significantly below budget (c$66m). Why, given drought, climate change, rising population?
4. The underspend is unusual for a government agency, even for a private corporation. Was there pressure from the Ministry or other higher government office to lower costs and is the remuneration of fire chiefs tied to cost outcomes?
5. The number of tankers are down from 7,530 in 2010 to 6,288 in 2019. Total appliances to fire brigades are also down from 205 to 165. Why are the numbers down?
6. Funding provided for tankers was disclosed at $31.2m in 2010 (number of tankers 4,131) but this disclosure has disappeared. Disclosure of taxpayer spending was superior ten years ago. Please explain.
7. There is a trend towards greater use of used and reburbished equipment. Why is this?
8. The allocation of resources to the South of NSW has declined. Why is this?
Happy to provide the numbers for your perusal.
https://www.michaelwest.com.au/who-pays-should-ordinary-taxpayers-foot-the-bill-for-bushfires-or-the-fossil-fuel-giants-who-pay-no-tax/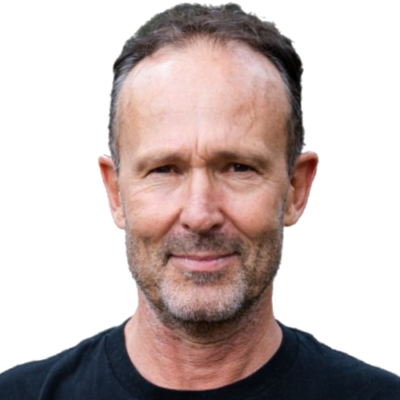 Michael West established michaelwest.com.au to focus on journalism of high public interest, particularly the rising power of corporations over democracy. Formerly a journalist and editor at Fairfax newspapers and a columnist at News Corp, West was appointed Adjunct Associate Professor at the University of Sydney's School of Social and Political Sciences.