An Australian breakthrough in drone technology that makes it easier to locate hidden enemy on the battlefield could also be used to target civilian protesters. The US government has already used surveillance drones to monitor Black Lives Matters protests while Israel last week reportedly used small drones to drop tear gas on Palestinian protesters. Michelle Fahy investigates.
A lethal drone featuring breakthrough technology, developed by a Brisbane-based company, is causing a stir in global military circles. It is the first lightweight 'man-packable' multiple-shot drone on the market. It can be carried in a soldier's backpack, set up and deployed in minutes, and can fire multiple high-explosive grenades in quick succession.
This drone achieves a sought-after goal of the warfighter – the ability to locate and attack personnel and light vehicles hidden behind cover. The military term is 'counter defilade'. The drone enables the soldier to stay out of harm's way, at a distance of 3-5 kilometres, while launching an attack. Company literature says the drone is virtually inaudible until within firing range.
Michael Creagh, chief executive of Skyborne Technologies, which created the Cerberus GLH drone, has called it "unprecedented in the history of warfare".
"It's going to be an all-robotic future," says Creagh.
The drone incorporates artificial intelligence (AI) and can fire up to five 40mm grenade rounds, hover to send live pictures of attack results to the operator, then return for reloading and reuse.
Militarising the police: drones in law enforcement
Battlefields are one thing but then there's the potential use of such drone technology against civilians. Skyborne's marketing material and video note the law enforcement uses.
Queensland munitions supplier NIOA, which is partnering with Skyborne to finalise the weaponisation of the drone to military standards, also notes law enforcement agencies as a market for the Cerberus drone.
As NIOA's website states: "NIOA and Skyborne Technologies have joined forces on the Cerberus GL Unmanned Combat Aerial Vehicle (UCAV) weaponisation program … The program aims to jointly develop armed man-pack UCAV capability for delivery into defence and law enforcement markets."
​Skyborne director Adrian Dudok said the company has received a firm indication of purchase from one foreign law enforcement agency but he would not say which country.
For law enforcement agencies, the drone can be armed with "less lethal" grenades such as tear gas, smoke, infrared, and flash-bang (stun) grenades.
Tear gas is banned from use in warfare by the chemical weapons convention but is explicitly permitted for use by law enforcement agencies. Numerous experts have noted this contradictory distinction and called for change, particularly in the wake of the widely criticised use of tear gas by US police against Black Lives Matter protesters in America after the killing of George Floyd by police.
It is rapidly becoming possible that police may use high tech military-grade drones incorporating AI (which opens the possibility of facial recognition), weaponised with 'less lethal' grenades, which still cause serious physical harm, and sometimes death, against protesting unarmed civilians.
While Skyborne's Cerberus drone does not currently contain facial recognition software, Dudok said it could be possible and that technology generally is "heading that way".
The US government used surveillance drones to monitor the US protests, raising serious concerns in both progressive and conservative circles in America. One analyst with a conservative organisation told The Wall Street Journal:
"It's disturbing to see tools built to gather military intelligence being used to watch US citizens."
Footage appeared on Twitter this week of Israel reportedly using small drones to drop tear gas on protesters in Ramallah in the West Bank.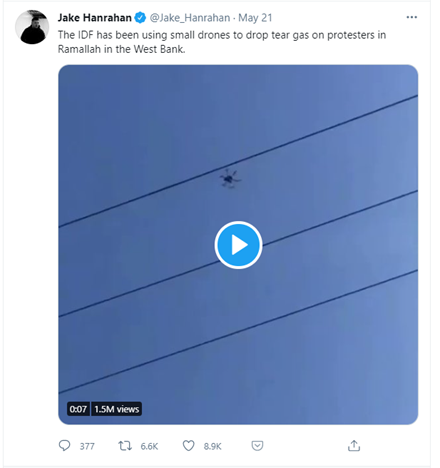 High-tech lethal weapons and links to the Middle East
Australia's record spending of taxpayer money on weaponry and military equipment, including on developing "next generation" weaponry, is drawing some of Australia's smartest engineers to work in the weapons industry. Skyborne Technologies is one example.
At the same time, Australia's more permissive arms export policy means local weapons manufacturers are turning to authoritarian governments in the Middle East, one of the world's most unstable and volatile regions, as a lucrative market.
Tax break for weapons exports to Mid-East countries accused of war crimes
Skyborne Technologies has developed close links with interests in the United Arab Emirates. Its drone is scheduled to be ready for export next year, with the company describing the export opportunities as "endless". It has received "serious interest from the US and Middle East". Skyborne's more recent marketing also mentions Five Eyes and NATO countries. (Five Eyes is an intelligence network including the US, UK, Canada, Australia and New Zealand.)
The supply of weapons and military items to overseas governments is regulated and requires export permits. As Michael West Media revealed last week, the Defence Department has approved 103 permits for military exports to Saudi Arabia and the UAE in defiance of United Nations' pleas for countries to stop arming the countries behind the Yemen war.
The UN and other human rights groups have documented evidence of human rights atrocities and war crimes committed by both Saudi Arabia and the UAE in Yemen. The Australian government refuses to provide any details about what it has approved for export, citing 'commercial in confidence' and 'national security' reasons.
Revealed: Australia defies UN pleas over atrocities in Yemen, escalates weapons exports to Saudis
Who is behind Skyborne Technologies?
Skyborne is a privately owned company established in 2015 by Creagh and Dudok.
In 2017, it received a $100,000 grant from Queensland's Palaszczuk government to develop prototypes of its drone. The following year Creagh and Dudok flew to Abu Dhabi as finalists in a drone innovation start-up contest. The Cerberus drone placed third among hundreds of entrants, bringing Skyborne to the attention of well-connected people in the UAE.
By January 2019, an Abu Dhabi based director had joined Skyborne's board. At the same time a company (Oryx Technologies Limited) invested US$2.45 million into Skyborne, becoming its largest shareholder with a 37% stake. The next largest shareholders are Creagh (34.5%), Dudok and his wife (12.6%) and UniQuest, the University of Queensland's main commercialisation company (6.1%).
Skyborne announced its new director/investor as being a "private institutional investor" based in Abu Dhabi. But ASIC documents reveal that Oryx Technologies Limited is headquartered in the Cayman Islands, a notoriously secretive jurisdiction. Dudok confirmed to Michael West Media that Skyborne's new corporate investor is associated with venture capital firm Abu Dhabi Financial Group. However it is not possible to independently verify who controls Oryx Technologies.
Dudok said Skyborne's new foreign director and ownership structure has been vetted and cleared by the Defence Industry Security Program.
Flush with its multimillion dollar cash injection, Skyborne flew to the UAE again in early 2019 to exhibit its drone at the Middle East's largest weapons expo, the International Defence Exhibition and Conference (IDEX). The company did not join the Australian defence department's stand, but showcased its drone with its UAE affiliate.
Skyborne said senior UAE government officials visited its stand at IDEX 2019:
"We had official visits from His Highness Sheikh Hazza bin Zayed Al Nahyan, the Head of State for National Security and Vice Marshal Ibrahim Nasser Mohammed Al Alawi, head of United Arab Emirates Air Force."
In August 2019, eight months after its UAE investor bought into the company, Skyborne was awarded a $462,690 grant by the Defence Department to "acquire advanced manufacturing assets, on-board the former Metal Storm armourer, achieve the appropriate weapons licenses, and develop advanced weaponry".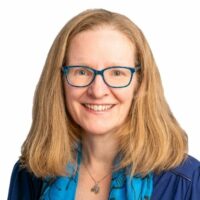 Michelle Fahy is an independent journalist who has been investigating militarism and the arms trade since 2009.