New Zealand and the US compile public registers to ensure their Jobkeeper-type subisidies are not rorted by businesses. But no such transparency for Australians. As the Government singles out bureaucrats such as Australia Post chief Christine Holgate for corporate excesses, Tasha May shines the torch on pandemic rorting at the top end of town. 
JobKeeper is the single largest piece of government spending in the country's history. Yet despite taxpayer funding this hundred billion dollar wage subsidy, there is no public database to see whether JobKeeper is being used appropriately. From the limited information that has come to light, it seems clear that it is not.
A report from governance advisory service Ownership Matters reveals four kinds of appalling activity by business.
Companies accepting the JobKeeper subsidy while paying their executives handsome bonuses.
Companies accepting the JobKeeper subsidy while paying their shareholders handsome dividends.
JobKeeper being used to directly subsidise wages of employees who haven't been stood down.
Companies who received JobKeeper payments on the basis of predicted revenue declines of 30% actually experienced growth.
Of the 63 ASX300 entities receiving JobKeeper payments, 25 (40%) have to date disclosed paying $24.33 million in executive bonus awards for the 2020 financial year.
The following graph from Ownership Matters plots total government subsidies received against the bonuses awarded to key managerial personnel.
Qube Holdings (QUB) gave its management the largest bonuses – giving key managerial personnel $2.78 million in the 2020 financial year. Star Entertainment Group Ltd (SGR) received the most government subsidies ($65 million) but gave its management a bonus half that received by QUB ($1.39 million).
All 25 entities plotted on the graph have boards that decided to pay, and management teams that accepted, bonuses in a year that company received significant government subsidies.
'Cultural signal' – an 'up yours'?
The Ownership Matters report queries the "cultural signal" that all these organisations sent to the wider community in doing this.
Those entities plotted on the upper left portion of the graph (Qube Holdings [QUB], Lendlease [LLC], NIB Holdings [NHF], Sealink Travel Group [SLK], Accent Group [AX1], Super Retail Group [SUL]) represent the worst offenders, giving out the highest bonuses. Entities like AMA Group (AMA) received more government subsidies than those in the upper left portion of the graph, but the bonuses it gave its management are significantly lower.
The second graph shows the ASX300 entities that accessed government Covid-related subsidies and continued to pay shareholder dividends comprising more than 20% of the government money they received.
The higher the grey bar, the greater the dividends the entity paid. Qube Holdings (QUB) once again emerges as a significant offender, as does Nine Entertainment (NEC), ARB Corporation (ARB), and BlueScope Steel (BSL).
The black line represents the government subsidies as a percentage of the dividends paid, which for all the entities on the graph is above 20%. Yet Accent Group (AX1) and Redcape Hotel Group (RDC) the percentage is above 100%, meaning that these two companies gave out dividends that exceeded the millions they received in government subsidies. Both companies had to have other sources of income to enable them to pay these high dividends, meaning they were hardly in need of the subsidy.
More misuse
JobKeeper has also been used to directly subsidise the wages of employees who haven't been stood down. Casino operator Crown Resorts Ltd, the second largest ASX recipient of JobKeeper at $111 million, and Star Entertainment Group, the third largest at $65 million, are just two examples of companies using JobKeeper to pay employees who continued to work.
Moreover, some companies who received JobKeeper on the basis of predicted revenue declines of 30% actually experienced growth. Software business Elmo Software Ltd claimed up to $2 million in JobKeeper payments only to see revenue grow 25% after accessing the scheme.
Revised JobKeeper conditions from 28 September 2020 require businesses to demonstrate an actual fall in GST turnover, rather than merely forecasted losses, thereby rectifying at least the problem of businesses with GST growth claiming JobKeeper. Yet issues regarding how government subsidies are spent and who exactly is receiving them remain unsolved.
US, New Zealand transparent registers
The figures collected by Ownership Matters are only available because those companies are publicly listed. ASIC provided strong guidance before the 2020 financial year reporting and auditing stipulating that "entities should appropriately account for each type of support and assistance from government". Companies that aren't publicly listed are under no such obligation.
Martin Lawrence, governance analyst at Ownership Matters, says his "big critique" of JobKeeper was that unlike New Zealand, the Australian government has not provided any registry of the businesses receiving subsidies. In New Zealand, an online registry allows anyone who wishes to search for companies to find out what subsidy they are receiving, the number of employees being paid as well as the total amount paid. Though less technologically savvy than New Zealand's system, the United States also provides a public database in the form of a spreadsheet.
Why doesn't this kind of transparency exist in Australia?
Marvellous Mirvac: $8 billion property developer rorts JobKeeper scheme
On 9 June, 2020, Minister for Finance Mathias Cormann told the Senate Select Committee on Covid-19 that public disclosure of JobKeeper recipients was incompatible with tax laws that "prohibit the publication of protected information of a particular business or individual. The public disclosure of businesses that are in receipt of JobKeeper could act as a disincentive also to participate in the program, which could reduce support to workers."
Lawrence does not believe the issue of breaching employer privacy is at stake with publishing JobKeeper figures because "the subsidy goes to employees, not the employer".
He acknowledges the subsidy is linked to a company's projected figures but says that given the enormous amount of public money provided, "you want to make it as easy as possible to verify where it is going".
"No matter how well you design the scheme, and they didn't have time to make it well-designed … one of the easiest ways to make sure you can work out where money is going and whether it's being used appropriately is to make that data publicly available."
'Natural instinct is secrecy'
Labor frontbencher Andrew Leigh has personally written to more than 200 private and overseas-listed companies asking them to reveal whether they have received JobKeeper subsidies and used the subsidy to pay executive bonuses or shareholder dividends.
Leigh says he wanted to ensure that Jobkeeper worked as well as it can. "Its integrity rests on Australians being confident it supports those who need work, not those who don't need government support."
Yet Leigh is concerned that privately held and overseas-owned companies are behaving in the same way as Australian listed firms in claiming government subisidies.
Leigh believes the government has not created a public database because the Liberal's "natural instinct is secrecy over transparency".
JobReaper: flaws in JobKeeper Scheme leave businesses and workers high and dry
Editor's Note: questions were put to Rupert Murdoch's News Corporation for this story. There was no response. Due to government secrecy it is not possible to know whether subsidiaries of foreign multinationals such as News are claiming JobKeeper.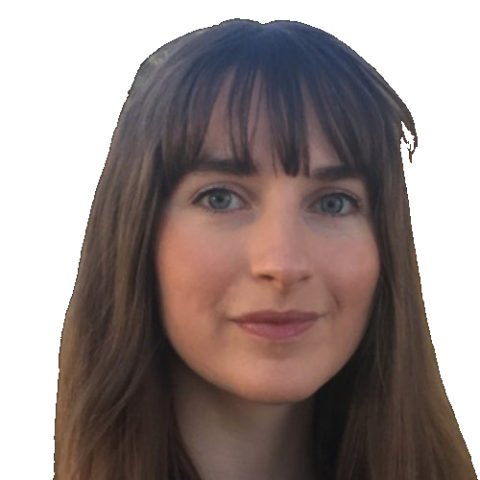 Natasha graduated with an undergraduate degree in English literature from the University of Cambridge in June 2019 and is currently studying a Master of Journalism at the University of Technology Sydney.