In Washington, they haul the bigwigs up to Capitol Hill for congressional hearings. Nobody is immune from scrutiny, whether the bosses at Goldman Sachs and JP Morgan or Apple chief Tim Cook, compelled to defend his company's "tax gimmickry" before a sardonic Carl Levin.
In Westminster, the head of Google UK, Matt Brittin, copped a well-earned pasting from the Public Accounts Committee, as did executives of other multinational tax tricksters.
In Canberra however, it must be unaustralian to hold to account those in high office. For this week, the Senate Economics References Committee, which kicks off its hearings into corporate tax avoidance in a fortnight, confirmed that corporations could select their own witnesses.
They could deputise Humpty Dumpty if they liked. No matter that Humpty Dumpty is not alive, or was never alive, you can nominate whoever you like.
At least Humpty Dumpty could have provided concise, albeit muted, testimony. Instead, what we may now get is tax lawyers, pointy-headed accountants and government relations types schooled in the arts of stonewalling and red-herringism.
Chief executives and directors – those with real authority and fiduciary duty – can be left to lurk behind the corporate veil.
Suspecting this might be the case, we had been calling around for the past two weeks. Alas, after much pettifogging, the answer to our petitions came via a cryptic paragraph buried deep in another newspaper.
"One Labor source said the committee's members recognised they would be asking questions of people who live and breathe tax issues." Ergo, a puppet show. Labor has the numbers on the committee and rising party star and Bill Shorten confidante Sam Dastyari chairs it,
Greens senator Christine Milne, who had called for the inquiry in the first place was not happy, issuing a statement that real decision-makers should be called.
Privately, almost all politicians are concerned about multinational tax avoidance. Most of them are hard-working (this committee has a raft of complex inquiries to get through) and went into it in the first place to make a difference (even young Liberals!). The political system however is all but paralysed by vested interests.
Migration patterns
It is not all about kowtowing to party donors; it is just as much about the incessant migration between the political classes and big corporations; politicians, their staffers and bureaucrats heading off for consultancies, lobby groups and corporations themselves. In journalism we call it "going into PR".
In June 2010, Simone Marsh walked out of her job as an analyst with the Queensland Co-ordinator General. She had been asked that same day to write a report on the environmental effects of the proposed LNG industry. Her boss looked over her as she typed and signed off on it that day.
Later, after the Labor government lost office, there was an exodus of politicians and bureaucrats to the LNG industry. Here is her testimony from a Queensland government parliamentary inquiry from November last year:
Question: "Are you aware of whether any of the members of government at the time or those employees that were involved in the assessment process are now working for industry?"
Marsh: "Yes, actually there are a number of cases, which are quite disturbing, in fact … I was advising Shane McDowall, for example, who was the Deputy Coordinator-General at the time. Within I think about two weeks of signing off the QGC project, he was working for John Cotter Jr in his business at the Flinders Group, and their major client is QGC, and I had just been advising the Coordinator-General's staff on all these matters. Obviously it seems that he was lining himself up for this major role and moved straight into it after the project was signed off. That is what it seems to me. Now all those people—Geoff Dickie, Shane McDowall and also Phil Dash—have moved out of the Coordinator-General's department; they moved directing into industry. They have all been involved in Cotter's business, as far as I know, and also with the Queensland Exploration Council – Geoff Dickie has played a major role there. We have seen people who were there at the time who had come directly from government into the roles in the companies. I was having meetings with Santos, but the people on the other side of the table were the past Public Service Commissioner and the past director-general of the environment department and the head of the Queensland Parks and Wildlife Services –  they were the Santos representatives at the table. From QGC's side, the person at the table was Pauline Jacob, who had been someone at the Environmental Protection Agency when I had been there as well. So the industry had picked up all these high-level public servants to represent them at the table."
This testimony could equally apply to any industry and any government. Revolving doors are not merely the domain of the resources industry. Same deal with the banks. The resources industry however does tend to attract more forensic attention as environmentalists and the Greens don't get much in the way of political donations from large corporations and can take the gloves off.
You can see Simone's list of revolving doors between miners and government here alongside the Greens' list of federal and NSW state movements. Were such a list compiled across all industry and governments nationwide it would be a very long list.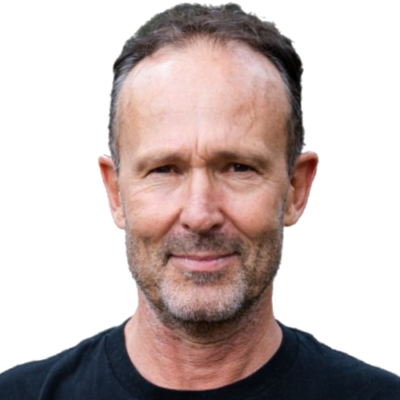 Michael West established michaelwest.com.au to focus on journalism of high public interest, particularly the rising power of corporations over democracy. Formerly a journalist and editor at Fairfax newspapers and a columnist at News Corp, West was appointed Adjunct Associate Professor at the University of Sydney's School of Social and Political Sciences. You can follow Michael on Twitter @MichaelWestBiz.