Big Four accounting firm Ernst & Young is moving to spin off its audit business in a global corporate move which follows a string of scandals and audit failures and has radical implications for the world's most powerful financial firms. Michael Sainsbury reports.
Ernst & Young (branded EY Australia in this country) is preparing to separate its audit division from its higher margin consulting and legal services groups both globally and in Australia, possibly before June 30. 
The firm is first of the so-called Big Four that includes PwC, KMPG and Deloitte to make a move that has long been contemplated by all the groups  and comes in the wake of a seemingly never ending string of audit failures and scandals. Various approaches have been contemplated including ring-fencing and total separation which is the path EY is planning to take, according to people familiar with its plans.
Insiders say the decision has been driven by rising concerns by governments and regulators of growing conflicts of interest between the audit and consulting/services divisions of the Big Four.
The UK has been the most proactive with the Financial Reporting Council (FRC), the country's regulatory watchdog for the accounting industry, setting a deadline of June 2024 for the Big Four accounting firms to separate audit practices from the rest of their operations.
But in March 2022, The Wall Street Journal revealed that a sweeping review of the Big Four and potential audit and consulting conflicts was underway by the US Securities and Exchange Commission (SEC).
Speaking at a national conference of auditors last December, SEC Enforcement Director Gurbir Grewal said: "You will see that we will have a firm commitment moving forward to continue to target deficient auditing by auditors, auditor independence cases, cases around earnings management."
Ernst & Young has paid more than $US10 million in fines since 2014, without admitting liability, after SEC probes, leading the Big Four who have all incurred multimillion-dollar fines.
The FRC set out 22 principles to guide what operational separation will look like including the creation of an independent audit board at each of the firms, that is required to provide oversight of their audit practice.
In the UK audit failures have included KPMG with Carillion and Deloitte with Autonomy. Along with the collapses of retailers BHS and Patisserie Valerie, these failures underscored the need for urgent reform across the UK audit sector. 
But after an initial flurry, many have been concerned that Boris Johnson's government had put reforms on the backburner. They featured in last week's Queen's Speech that outlined Westminster's legislative plans for the year ahead but critics said the reforms have been watered down.
"The mention of audit reform in this Queen's Speech is doubly disappointing,"  Institute of Chartered Accountants in England and Wales chief executive Michael Izza said. "First, the proposed scope of change is modest and, in particular, it constitutes a missed opportunity to address wider issues in corporate governance. This might well end up as the lopsided reform we have consistently warned against."
Still, a full split of its business by EY also has the potential to dramatically change the regulatory environment. The Big Four have long pointed to the Chinese walls between their tax, consulting and audit divisions but the fact that the same one firm benefits from a lay audit which ignores tax chicanery on the other side of the wall gives rise to obvious conflicts.
Michael West Media has learnt that EY partners of the groups around the world have inked non-disclosure agreements in an effort to prevent the news leaking before final decisions are made about the structure of the two new companies.
Under the plan being finalised, the audit group will retain the EY name and brand and the larger, more profitable division will be given a new name – in the same way as Anderson Consulting rebranded as Accenture in 2001.
It will be the second time that Ernst & Young has spun off its consulting business. In 2002 it sold its consulting business to French information technology services company Cap Gemini. It was known as Cap Gemini Ernst & Young for two years before reverting to its original names. Since then, Cap Gemini has struggled to keep up with its larger competitors Accenture and IBM Global Services. The move was part of a trend at the time that saw all the big audit forms hive off their consulting divisions in some form. 
People in the industry said that audit partners would be pushing back at a full split, as they would be part of a low growth, lower profit firm or partnership.
The other Big Four firms are all expected to follow suit in some way.
One thing is certain, although it is no secret that audit performance has been a problem for the Big Four, these changes will – as evinced by the following wrap on Australia's limp audit inquiry – by the result of the robust regulatory accounting frameworks in this country.
After this story was published, we received the following "EY Global Statement" from Melanie Kent of EY communications.
As the most globally integrated professional services organization, we regularly conduct scenario planning and review EY businesses on a global basis to determine that we have the optimal strategy, structure and footprint to focus on delivering high quality audits and exceptional service to all clients across EY service lines.

We routinely evaluate strategic options that may further strengthen EY businesses over the long-term. Any significant changes would only happen in consultation with regulators and after votes by EY partners.

We are in the early stages of this evaluation, and no decisions have been made.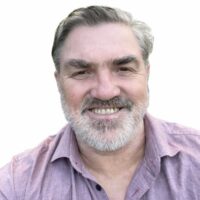 Michael Sainsbury is a former China correspondent who has lived and worked across North, Southeast and South Asia for 11 years. Now based in regional Australia, he has more than 25 years' experience writing about business, politics and human rights in Australia and the Indo-Pacific. He has worked for News Corp, Fairfax, Nikkei and a range of independent media outlets and has won multiple awards in Australia and Asia for his reporting. He is a fierce believer in the importance of independent media.