After two weeks, two long weeks of fawning Budget coverage, leak after leak, story after story brown-nosing the Coalition, reciting Treasurer Frydenberg's talking points; after all that free publicity, what do they do?
They miss the story. Michael West reports.
Yes, the actual Budget Papers finally drop, the very document to which the corporate media, the "insiders", have referred so reverentially, so often and so lovingly; and they miss the story.
The story of course, picked up here by reporter Callum Foote, is that taxes will rise, not fall. For 10 million working Australians. That's thanks to the tax offset for low and middle income earners closing on June 30.
Yet the Coalition's corporate media acolytes, once again, in their droves, though decrying Putin and his Pravda, trotted out the official message that taxes would be lower.
With obsequious precision, they ignored the ballooning debt and the looming $25bn annual interest bills on those borrowings, and an endless horizon of deep deficits. They glossed over stagnant wages, even parroting the Treasurer's claim that fewer jobless would now lead to higher wages.
And despite their wailing about Labor's debt and deficits, though a mere fraction of what we owe now, they applauded the sugar hit, the cash splash, the cynical reckless splashing of public money as somehow worthy of praise.
The most venal of the lot, the Murdoch tabloids, were as usual the most absurd. Headlined "It's a Working Class Plan" the Daily Tele managed to embellish even the government's own PR blandishments. "Tradie Cash Splash for Blue Collar Heartland", "Fistful of Dollars … to Families".
Actually, it's a fistful of dollars back to Josh Frydenberg, should the government somehow scrape back into office. If not, a booby-trap for incoming Labor. For, on top of the $30 in lost tax breaks, workers will be forking out their extra $30, or thereabouts, to Woolies and Coles in rising grocery bills, and the $30 or so in rising petrol prices to Ampol and Shell.
Thanks to surging commodity prices, such as oil, gas, coal and wheat, the government's financial fortunes have improved dramatically. The reduced size of their forecast deficits that is. Yet their economic credentials as "superior managers" remain a fantasy, a fable of which Hans Christian Andersen would be proud.
Here is a Treasurer who was secretly buying back government debt when they needed to do exactly the opposite; stimulate the economy leading into the pandemic, expand the thing.
Lest we be reminded by readers too, that – although the punditry has missed it – the cash splash stimulus is effectively countervailed by the ending of LAMITO, well yes. It is.
Surely though it is worth the government and its salivating scribes, working this out and indeed pointing it out? Surely their readers and viewers ought to be told that taxes are effectively rising for 10 million Australians.
It was not all journalists who were churning out the PR, or who were conned. There was a good deal of whining in various quarters, such as this in the AFR's Chanticleer:
"Josh Frydenberg's blatant vote-buying budget is not as fiscally irresponsible as it could have been, but it does include gross debt blowing out to $1.1 trillion or 45 per cent of GDP by 2025.
"This budget forever buries the blind ideological commitment to balanced budgets. "
Indeed. Yet the front pages and the home pages were all either full-throttle propaganda (Murdoch tabs) or propaganda lite (Nine mastheads). They have set the course now, with this sort of Budget gumph. The campaign – as opposed to the endless shadow election campaign – will be announced shortly.
It will be a "stay the course", we are "on track". They will cherry-pick convenient data points, such as unemployment and the present rebound from pandemic, and as the last two weeks of Budget coverage shows, their media allies will do the rest; despite all the incompetence and corruption.
Why? They are bedfellows. The media delivers the government power and the government delivers the media money.
Incidentally, the RBA is wiping out debts by buying bonds and making them vanish. They do pay dividends these bonds, which will go to the RBA and end up back with Treasury in dividends. The inflation effect here though is good. Reduced money supply.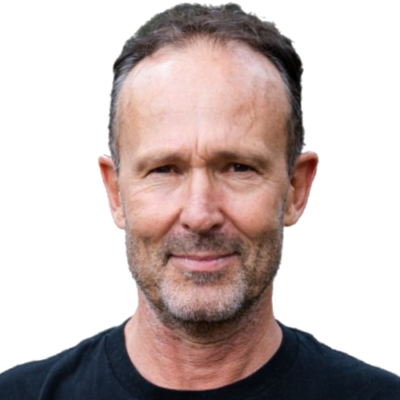 Michael West established michaelwest.com.au to focus on journalism of high public interest, particularly the rising power of corporations over democracy. Formerly a journalist and editor at Fairfax newspapers and a columnist at News Corp, West was appointed Adjunct Associate Professor at the University of Sydney's School of Social and Political Sciences.