For the government to intervene in the gas market – in the face of bitter resistance from one of the most powerful lobbies in the land – shows just how dire things have become. Spiralling gas prices are sending businesses to the wall, right now.
Others have their profits crippled. Brickworks faces an extra $20 million on its energy bill this year and has threatened to shift manufacturing operations offshore. A wholesale butcher from Adelaide will pay an extra $2 million on his bill this year.
The spectre of manufacturers moving overseas, mass unemployment and a shackle on economic growth forced the government's hand.
For the Coalition to step in and regulate a market dominated my multinationals Shell, Exxon and BHP, and gas majors Origin and Santos – many of whom have been Liberal party donors and whose peak body APPEA is richly-funded and lobbies like blazes – is a sure sign of a government whose ministers have been under even greater pressure by other businesses.
In any case, gas is not a market in a true sense. It is a cartel, a cartel which got too greedy and whose social licence was in danger of expiring. If it was a market with reasonable transparency it would not need to be regulated.
Instead, Australia faces a bizarre predicament where there is a global gas glut and it will soon be the world's biggest exporter of gas but where gas prices have tripled, forcing electricity prices up in the process.
It will bite this winter, not just the corporate sector but the rising number of Australians who live in energy poverty, the tens of thousands of pensioners who will turn to blankets instead of turning on the heater.
As the PM Malcolm Turnbull finally decided enough was enough, Energy Minister Josh Frydenberg was out this week saying Australians should be paying the netback price for gas; that's the price our gas fetches for export minus the $4.25 per gigajoule (GJ) in liquefaction and shipping.
What is that price? Since the gas cartel doesn't reveal the pricing of its contracts (or for that matter, even its gas reserves) it's not that clear. As IEEFA analyst Bruce Robertson says though – and Robertson has been exposing the chicanery of the gas producers for three years – it is possible to re-engineer it.
Looking at the "realised prices" in the first quarter activities report for Santos you get to $8.96GJ. Stripping out the cost of turning it into LNG, then exporting it, you get to a netback price of $4.71.
It is $4.71GJ which Josh Frydenberg says we should pay for gas, not $10GJ which it hit in Sydney and Adelaide on the spot market this week or $9GJ in Brisbane. And certainly not the $20GJ wholesale price which the ACCC chairman Rod Simms said wholesale gas contracts were being offered last year or the $24GJ offers recently mentioned by AI Group boss Ines Willcox.
How the government's Australian Domestic Gas Security Mechanism will work is anybody's guess. It will be run by market operator AEMO (Australian Energy Market Operator) whose track record on keeping prices in check is lamentable, both electricity and gas. At least something is being done though, and beyond the wailing and the gnashing of teeth by the gas cartel, there are some other things which can be done.
Transparency for one. The ACCC could publish an industry average export price every month so we could all clearly see export and netback prices.
Then the gas transmission cabal could be required to publish accounts for each pipeline, as is the case in the US, where transmission costs are lower.
It's a gas! Australian gas is a bargain … if you're Japanese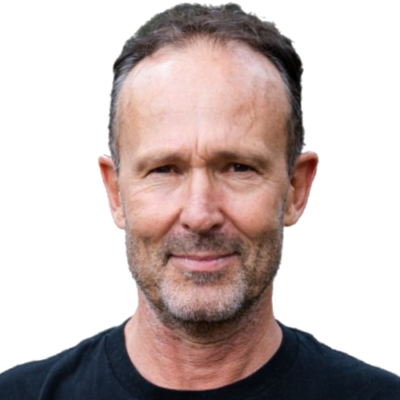 Michael West established Michael West Media in 2016 to focus on journalism of high public interest, particularly the rising power of corporations over democracy. West was formerly a journalist and editor with Fairfax newspapers, a columnist for News Corp and even, once, a stockbroker.