It is extraordinary that the profit from Barnaby Joyce's record payment for Australian water rights, an $80 million payment of taxpayers' money, found its way to a company in the Cayman Islands which had been set up by Angus Taylor, a company at which Taylor had been a director for six years. Report by Michael West.
Australia's water buy-backs scheme was designed to help drought-stricken farmers and our vital ecosystems, not to deliver a large profit for investors in a Caribbean tax haven.
As the legal threats are swirling, we will carefully detail what we know so far – and what we don't know – but firstly, we can reveal today:
Australian authorities, presumably people working with then Water Minister Barnaby Joyce, dealt directly with the Cayman Islands company, Eastern Australia Irrigation (EAI), to strike the $80 million sale,
The Commonwealth Bank was involved as a financier to the Caymans company which made the profit,
The Tax Office investigated its Australian subsidiary EAA for tax avoidance structures with parent company EAI which were in place when Angus Taylor was a director of EAI. EAA later settled.
Directors of EAI's Australian subsidiary Eastern Australia Agriculture (EAA), which owned the water rights, valued these water rights at half the value at which they were sold in the year before they were sold.
This latest point goes to the view, espoused by a number of analysts, that the water licences were not worth much if anything at all (it was floodwater) and begs the question as to why authorities paid a record price when, the year before the sale, even the vendors valued the rights at half the price paid.
What we don't know yet is the answer to the $80 million question: who are the shareholders and other beneficiaries who had a stake in the Cayman Islands entity Eastern Australia Irrigation?
There are no allegations of corruption in this story. It is not illegal to set up a Cayman Islands company, or to be a director of a company in the Cayman Islands which later became a beneficiary of a sale of water rights in Australia.
Angus Taylor had stepped down as a director of both entities before the water transaction occurred. Moreover, in response to questions put by Channel Ten's The Project (disclosure: the author worked with The Project on the story), he said he had no financial interest in either company.
The questions remain, why would anybody set up a Cayman Islands company and act as a director for six years for no financial gain? And, as he was a founder and director, would he be prepared to disclose what he knows about the beneficiaries of the big water deal? We shall get to EAI later.
The Government's been buying up water at record prices, leading to millions of dollars flowing to offshore tax havens. But now, two of our top pollies are facing questions over just who is making a fortune off our water.@HamishNews and @MichaelWestBiz bring you this report pic.twitter.com/5UTH1NHJzR

— The Project (@theprojecttv) April 18, 2019
Subsequent to The Project running the story, it was established that Taylor did receive a financial benefit for being a consultant to EAA but the Minister said this did not equate to a "financial interest".
In any case, neither is it illegal for a government minister, in this event Barnaby Joyce, to pay a record price for something which experts deem to be worthless.
So we are not alleging corruption here, merely saying there is enormous public interest in having the detail come to light. This is public money, for the sale of a vital public resource, and the protagonists in the story are the stewards of our public money.
What we know
So, let's wind back for a moment to work out what we do know.
We know that Energy Minister Angus Taylor was a director of Eastern Australia Agriculture from June 2008 until November 2009. He was also company secretary and his name appears on EAA documents after that time.
We also know that Angus Taylor was founder of the Caymans company EAI and acted as a director until 2013 when he stepped down before entering Parliament later that year.
Confirming Eastern Australia Irrigation is Cayman's registered pic.twitter.com/8sNRk2IiL7

— Jommy Tee – electric HiLux owner (@jommy_tee) April 11, 2019
Until January this year, the Caymans company, EAI, owned 100 per cent of the shares in the Australian company EAA. EAA owned the water rights and sold them in 2017 for the record $80 million sum. But it did not keep the proceeds.
We can track, not all, but the bulk of the proceeds making their way to the Caymans. The interesting thing, politically, is that Australian authorities appear to have dealt directly on the water transaction with the Caymans company rather than EAA. And Commonwealth Bank was a financier.
We know nothing about the other shareholders in EAI, the Caymans entity. We only know of one, and that is a British hedge fund, also with tax haven connections (Guernsey) and that is EF Realisations Company (EF).
Realisations abound
This British fund EF had a 9.6 per cent stake in the Caymans entity set up by Angus Taylor, Eastern Australia Irrigation (EAI). We know from statutory filings with the London Stock Exchange that EF told its shareholders in January last year that it had realised a return of 2.4 million British pounds from its investment in EAI.
That's about $4.5 million for its 9.6 per cent stake which means total distributions for all EAI shareholders would have amounted to roughly $43 million.
The big question is, who are the other shareholders in the Cayman Islands company EAI who benefitted from the payout?
As he was a director of EAI for six years, and founded the company, Angus Taylor would likely know at least some of of the answers to this question.
Now, putting that $43 million return into perspective; the cash that the Australian entity EAA received from the sale of the water rights is about $80 million. We can see in the 2018 accounts for EAA, which are filed with ASIC, that $79 million is booked in the cash-flow statement as proceeds of the sale of water rights.
The cost of the water licences is recorded as $27 million and the profit booked on the sale $52 million. That $43 million, shared with stakeholders of EAI in the Caymans, is the bulk of the $52 million profit on the sale of the water rights.
Again, this is Australian taxpayers' money which has ended up with shareholders in the Caymans which is why, in the public interest, it is vital that the identities of these shareholders are revealed.
How did the money get to the Caymans?
Foreign companies often give loans to their associated companies in Australia. The interest on the loans goes offshore before tax. There was $15 million in interest on loans to EAA's Cayman parent company EAI and $30.4 million in convertible note payments. That gets us to $45.4 million, pretty close to the $43 million identified before; the difference may come down to currency.
The release by the British hedge fund makes a startling claim:
"During the summer of 2017, Australian Government authorities approached EAI with an offer to acquire some of its water entitlements. EAI was able to negotiate the price for the water entitlements to the highest level ever paid, and in August 2017 it completed the largest ever sale of water entitlements in the Murray Darling River Basin."
Is it not strange that the Government dealt with the Caymans entity, rather than EAA in Australia? EF goes on to say that the proceeds of the sale were used to pay down EAI debt, for working capital and in part to return capital to shareholders, including EF.
There is more money to come now that the farms, Clyde and Kia Ora, have been sold. At least EAA has, and it continued to own them. That money is likely to have arrived already, delivering more cash to the mystery shareholders of EAI, as in January this year EAI sold its shares in EAA to Canadian investors.
The price of the sale of EAI's shares in EAA is as yet unknown because the sale only happened three months ago and the EAA financial statements are not signed off until June 30; but the new parent company is now disclosed in ASIC documents as Eastern Australia Cropping.
Which Bank?
Another interesting aspect of the disclosures to the London Stock Exchange by EF Realisation is that Commonwealth Bank is in the mix.
"The implied valuation of the farms is less than the value of the farms used to secure EAI's loan from the Commonwealth Bank of Australia, a valuation point that has been a floor for proceeds in farm sales."
What is the CBA doing lending money to a company in the Cayman Islands which is the beneficiary of the sale of Australian water licences? Why did CBA lend to the Caymans entity and take a guarantee from the Australian subsidiary rather than lending direct in Australia?
Tax Naughtiness
The Cayman Islands is renowned for company secrecy and tax avoidance. It has a corporate tax rate of zero per cent so no tax will have been paid on the proceeds from the $52 million profit booked by EAA on the sale of the water licences. At least yet.
Further the tax note in EAA's 2018 accounts shows a profit before tax of $41.766 million (tax at 30 per cent is $12.529 million). Yet the tax is satisfied by accrued losses of $13.971 million, so tax payable is nil.
There is not even a tax entry in the EAA cash-flow statement.
When it comes to tax, EAA has form. According to the EAA annual report for 2012, Angus Taylor was listed as a director of the Caymans Island company EAI during the 2012 financial year.
It appears that while Taylor was a director of EAI, that company had financing arrangements in place with EAA, where he had previously been a director, which involved the avoidance of income tax in Australia. In plain English, a tax avoidance arrangement.
Why pay 8pc interest on your loan to the Caymans when you can pay 12pc?
During December 2016, the Tax Office required Eastern Australia Agriculture to enter into a Settlement Deed to reduce the interest charged by EAI on convertible notes issued by EAA.
The interest charges were required to be reduced from June 2011 when Taylor was still a director of EAI. The total amount of excessive interest charges was $14 million.
This from EAA's 2016 annual report:
"Forgiveness of interest expense – parent entity
"Following a review by the Australian Taxation Office (ATO), the company entered into a Settlement Deed with the ATO on 9 December 2016 and the parent entity agreed to reduce the interest rate on the convertible note from 12 per cent to an average interest rate of 7.97 per cent effective from 29 June 2011, resulting in a forgiveness of interest expense accrued in 2016 and prior years.
The higher the interest rate charged by the parent, the more money flows from Australia to the Caribbean. In the parlance of the tax fraternity, this practice of charging excessive interest rates, in order to maximise the interest payments out of Australia to a tax haven, is called "debt-loading".
By 2016, Angus Taylor was no longer a director of EAI. He had stepped down from the board of the Cayman Islands company in 2013, the year he entered Parliament. He was a director however when the financing arrangement was established.
Water licences explode in book value
What did the water licences cost EAA and how did directors of the company value the water rights? Bear in mind that a number of experts are saying the floodwater for which EAA was paid $79 million is worth nothing.
Even though they were selling these rights to the Government, the directors of EAA valued them at half what was paid until the year they were sold. It was truly a bonanza, if earlier directors' valuations are any guide.
Here are the irregularities:
The water licences were held in EAA's accounts since March 2008 but the bulk of the uplift in value happens in one year, 2017. That was the year Barnaby Joyce's department bought the rights for $79 million.
The water licences increase in value by $92 million (157.5 per cent) over the nine years from 2008 to 2017. Of that amount, $21 million (36 per cent) is attributable to the eight-year period 2008 to 2016 and $71 million (121.5 per cent) relates to 2017.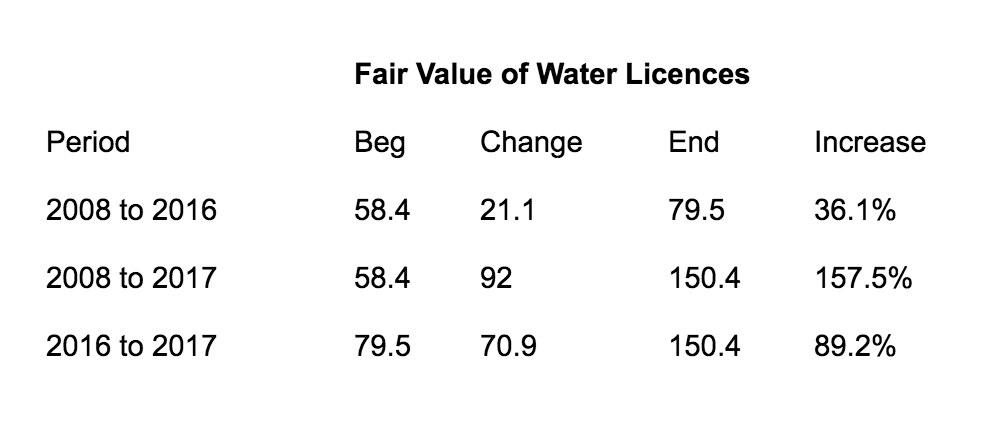 There appears to be a disproportionate increase in the value of the water licences sold to the Commonwealth, licences which are apparently inferior to those retained, that is, floodwater instead of river water.
The fair value of the licences sold increases by $52 million (192 per cent) over the nine years from 2008 to 2017 while the fair value of the licences retained increases by only $40 million (128 per cent).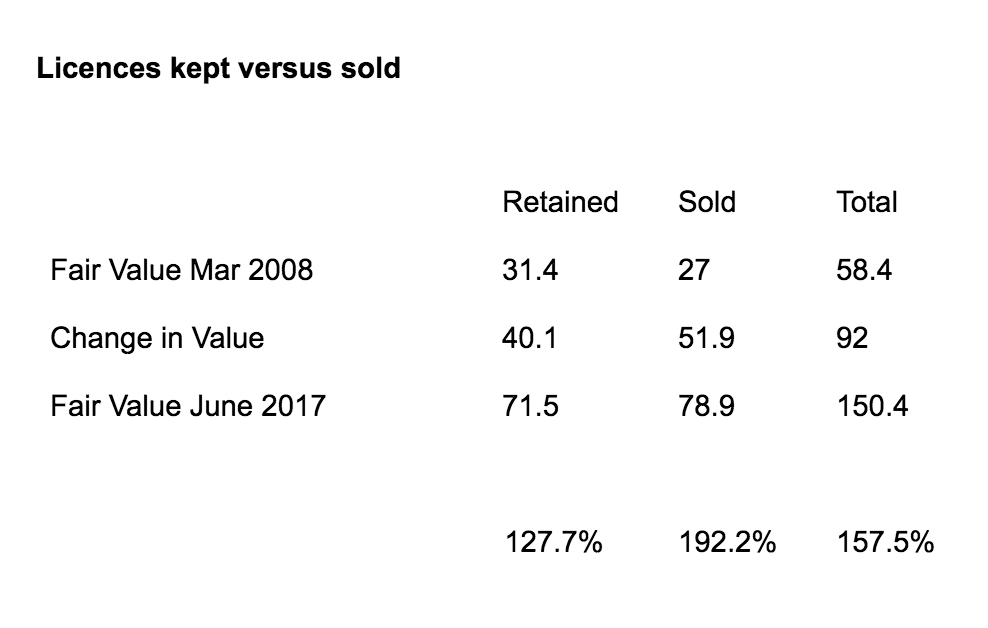 There also appears to be a disproportionate gain in value for the water licence sold to the Commonwealth for the Clyde property.
The cost of water licences for Kia Ora was more than double that of Clyde. But the sales proceeds for mega-litres sold from Clyde are more than for Kia Ora.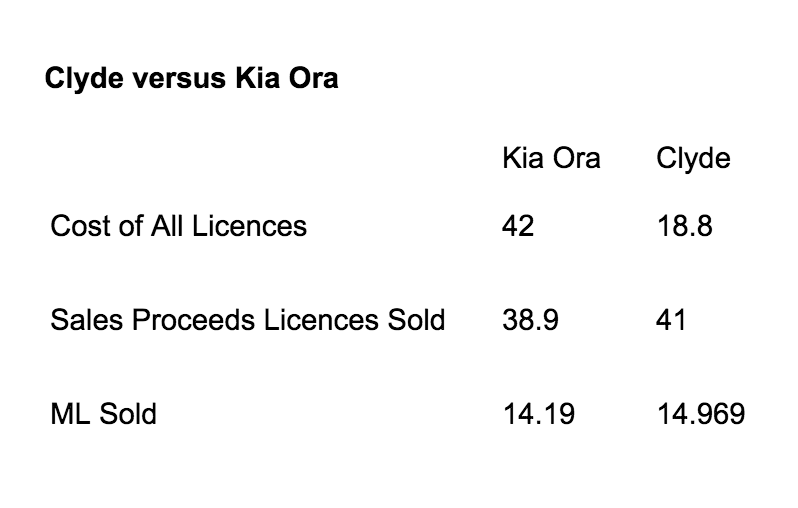 Barnaby Joyce criticised his predecessor in the Water portfolio, Penny Wong, yesterday for excessive water payments. So it is perhaps germane to this story that under former Water minister Penny Wong, the very same water licences were valued at $27 million. Under Barnaby Joyce they were valued at $79 million. That is an uplift.
It is also worthy of note, in terms of who was involved with EAA, that the auditor who signed off on the EAA accounts in 2017 was Steve Bourke of PwC. The self-imposed cancellation arose after ASIC had raised allegations that Mr Bourke did not carry out or perform adequately the duties of an auditor after irregularities involving the audit of the for the failed "tick 'n flick" company Vocation Ltd. He had signed off on the EAA accounts on November 11 that year.
Legal Threats
We received a legal threat from Mark O'Brien's law firm last Friday in relation to a tweet about all this. Another journalist, Margo Kingston, also received a threat. It was a retweet of Ronni Salt's Twitter-thread investigation into the affair which was since dubbed #Watergate on Twitter.
According to Mark O'Brien's solicitor Paul Svilans, who penned the – missive on behalf of Angus Taylor, which was bannered CONFIDENTIAL, NOT FOR PUBLICATION – the allegations in the tweet were "grossly and indefensibly defamatory of our client".
The threat from Paul, Mark and Angus was to sue for "damages, aggravated damages and costs". We duly thanked Paul and Mark for their letter and published it on Twitter because we didn't think the tweet was defamatory at all. In fact, it is grossly and defensibly in the public interest.
Moreover, as we reminded the enthusiastic solicitors, there is no legal requirement for the recipient of an unsolicited threat to accept their demands for confidentiality and non-publication.
In any case, the Twitter thread quickly disappeared, leaving just the tweet.
https://www.buzzfeed.com/lanesainty/angus-taylor-defamation-journalists
The tweet was accurate. There was nothing defamatory of Angus Taylor. There is nothing wrong with setting up and being a director of a company in the Cayman Islands. Likewise nothing wrong with being a director of its subsidiary in Australia many years before a deal was done with the Government to sell water licences.
Neither is there anything wrong with being a journalist investigating what happened to the proceeds from this record sale of Australian water licences; especially as there are a number of analysts who say that this was floodwater and therefore not worth very much, if anything, at all.
And there is nothing illegal about being a lawyer buzzing about threatening journalists, however irritating it might be for the journalist to be threatened with the loss of family home by marauding defamation lawyers acting on behalf of a wealthy client in public office, a good deal of whose wealth emanates from taxpayers.
They do it all the time.
The storm on social media which began last week and the brawl between the major parties which has erupted this weekend following coverage in the mainstream media suggests this matter will not be resolved until detailed questions are answered.
The question for Angus Taylor is not whether they, personally, have any interest in the transaction in question. It is:
Are you or have you been entitled or potentially entitled to any direct or indirect benefit fee or payment (including any dividend, distribution, proceeds, commission or entitlement to any of them) under any arrangement or through any chain of arrangements including under any transaction for acquiring or disposing of any property or any asset or under any earn out or analogous arrangement, under any swap or derivative arrangement, or under any trust or agency by virtue of which you have received or may receive any money or property derived or sourced from any part of the funds received or receivable by Eastern Australian Irrigation Limited, Eastern Australia Agriculture Pty Ltd, Agricultural Managers Limited, or from any person or any entity (whether or not that entity is a government, statutory body or government agency) in connection with the matters described in note 23 to Eastern Australia Agriculture Pty Ltd's 2018 accounts?
"You" includes Angus Taylor, your spouse and any of their parents, siblings, children, any corporation where they are or were at the relevant time, a director; any trust under which they are or were at the relevant time a beneficiary, potential beneficiary, taker in default of appointment, founder or person with any power to include or exclude any person or entity as a beneficiary or potential beneficiary under any trust.
"Arrangement" includes arrangements, whether or not enforceable in law or in equity in any jurisdiction and any arrangement with or in respect of EF Realisation Company Ltd and Ecofin Global Utilities and Infrastructure Trust Plc, whether arising out or concerning the provision by any of you or receipt by any of you of any money or property to or from EF Realisation Company Ltd and Ecofin Global Utilities and Infrastructure Trust Plc, their directors or any of their related entities."
Tandou Can Do: double standards in water purchases in the Murray-Darling Basin
Public support is vital so this website can continue to fund investigations and publish stories which speak truth to power. Please subscribe for the free newsletter, share stories on social media and, if you can afford it, tip in $5 a month.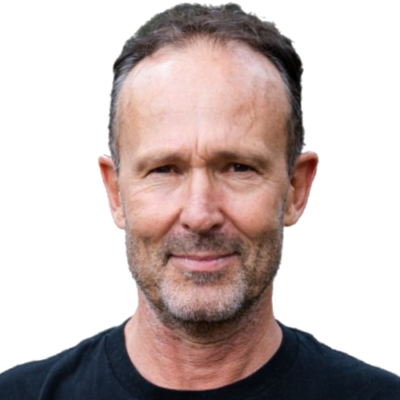 Michael West established Michael West Media in 2016 to focus on journalism of high public interest, particularly the rising power of corporations over democracy. West was formerly a journalist and editor with Fairfax newspapers, a columnist for News Corp and even, once, a stockbroker.