Swiss charity, the Bruno Manser Fund, has been tracking the allegedly corrupt Malaysian billionaire Taib Mahmud  for years. Thanks to the work of this Swiss NGO, we were able to expose the activities of the former governor of Sarawak province in Fairfax Media in 2015 as the man behind a money-laundering scheme involving Australian property, namely The Adelaide Hilton. As far as we are aware, authorities are yet to investigate despite the evidence. Between 1981 and 2014, over 90 per cent of Sarawak's tropical rainforest was logged, allegedly lining the pockets of Chief Minister Taib and his family. Bruno Manser campaigns world-wide for threatened rainforests and their indigenous forest-dwellers. Editor-in-chief, Sandi Keane, reports on the latest development in the Canadian courts.
TODAY, the Taib Mahmud money-laundering story moved to Toronto, Canada with a the public release of details that Bruno Manser Fund (BMF) is suing three Canadian banks and an audit firm over more money-laundering by the former Sarawak Governor.
Until they die they'll be corrupted Taib Mahmud & Family Accused Of Money Laundering In Canada #sarawak #taibmahmud https://t.co/UUb7MGY2t2

— Tokek Roker (@Tokekroker) September 25, 2017
The court case case was filed by BMF in June 2016 against the Royal Bank of Canada, Toronto-Dominion Bank, Manulife Financial Corporation and Deloitte & Touche. The case, a novel one aimed at establishing a precedent on financial disclosures for private prosecution, was successful with the judge of the Ontario Superior Court of Justice ruling that a sealed money-laundering case targetting the CAD 250 million Ottawa-based Sakto Corporation (Sakto) and its affiliated companies linked to Governor of Sarawak, Taib Mahmud, be heard in public.
Allegations family of Malaysian billionaire Taib Mahmud 'laundered' money in Australia
Millions of dollars of unexplained wealth
A BMF investigation found that the Taib family have laundered over CAD 29 million (believed to be proceeds of corrupt activities) into Sakto during the company's first ten years of operations.
Sakto's problems started when the Canadian Government's National Contact Point for the OECD Guidelines for Multinational Enterprises recommended that Sakto implement these guidelines by publishing financial information as well as information on its shareholding and internal structure.
Failure of public prosecutors to become active
Since 2010, BMF has repeatedly alerted FINTRAC, the Royal Canadian Mounted Police (RCMP) and the Canadian government over Taib's money-laundering activites — to no avail.
Despite receive an assurance from the former Finance Minister that Canada "has implemented a strong and comprehensive anti-money-laundering and anti-terrorist financing regime that ranks in the top tier with respect to compliance with international standards", no action was taken by Canadian law-enforcement agencies against Sakto and the Taib family. In February 2017, BMF published an 85-page research report ("Safe Haven Canada") red-flagging a number of Sakto business activities.
Over 2000 pages of evidence on Taib corruption
BMF has filed a staggering 2000 pages of records with 140 exhibits including book and video statements, detailing Taib Mahmud's abuse of public office and the massive enrichment of his closest family members.
BMF outlined the criminal methods used by Taib:
a) Awarding lucrative timber licences and land leases for plantations to companies owned beneficially by either himself or family members;
b) requiring the payment of kickbacks in exchange for the awarding of timber contracts and land leases for plantations;
c) controlling and requiring kickback or bribe payments in respect of the exporting processing and transportation side of the timber business;
d) awarding lucrative public construction contracts to companies controlled by him and having the work completed at a fraction of the cost by other companies; and
e) in at least one instance, arranging for the Taib-family take-over of the largest public infrastructure company in all of Malaysia.
Among the evidence presented by BMF was Global Witness's video on how Taib and his family exploited the riches of his country, illegally selling off land as personal gain.
There may be very significant criminal misconduct according to the judge
While the court is yet to rule on the case, Justice F. L. Meyer is taking the issue seriously, stating:
"…If the plaintiffs' evidence is correct, there may be very significant criminal misconduct being committed here in aid of corrupt foreign official(s). There may be no one else here who is interested in uncovering the truth whether it has to do with criminality here, corruption abroad that Canadians are facilitating, or deforestation and destruction of indigenous habitat and culture in Malaysia."
BMF is now preparing to proceed with a criminal case for money-laundering.
Impunity for tycoon Taib in Australia's money-laundering paradise
You can follow Sandi Keane on Twitter @Jarrapin.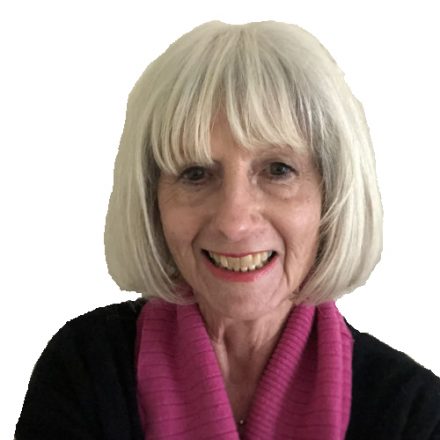 MW's former editor, Sandi was also editor at Independent Australia.
Sandi has conducted corporate investigations, principally into the CSG and media sectors. Sandi holds a Masters degree in Journalism from the University of Melbourne.