As Australia continues its vaccination strollout, Bali will soon have vaccinated 80% of its population over 18 years of age. And it may open up to tourism again soon. Australians need not apply. Kim Wingerei reports from Bali.
​Indonesia reacted to COVID like most Asian countries by closely controlling its borders, hotel quarantine for travellers, mandatory mask wearing and trying to impose social distancing measures. In a country of 260 million people, many of whom live and work in close proximity to each other, lock-downs proved mostly ineffective and have rarely been used. [Update 10 July, a lock-down of sorts are no win force in much of the country.]
Being an archipelago of 17,500 islands has not made the task any easier. Although it is a country that loves record keeping, the statistics likely belie the true magnitude of infections and deaths.
Official infection numbers first peaked in January 2021, with close to 15,000 per day. But the last week has seen a new daily peak of 35,000 plus, and a worrying upward trend. The new peaks are commensurate with an increase in testing numbers, and flows on from a surge in domestic travel due to "Idul Fitri", the annual Muslim holiday in May. It meant millions travelling to see their families, despite widely publicised restrictions.
After trending downward for many months, Bali is now also seeing a sharp uptick in infection numbers. From well below 50 per day in May, to now above 500 per day; also caused mostly by returning travellers. On the other hand, daily deaths have been stable at around 5 – 6 per day, an indication that although infections are still occurring, vaccinations are doing its job.
Vaccinations started in earnest in March, first focused on medical staff, care workers and police. At the time of writing, 2.2 million Balinese have been vaccinated at least once, or approx. 70% of the population aged over 18.
At the current average number of 40,000 shots administered per day, Bali is well on track to have 80% or more of the adult population fully vaccinated by August this year. The shots have been a combination of Astra-Zeneca and Sinovac, and although there have been minor supply delays along the way, logistics have not been an issue.
These vaccination numbers are not representative of the rest of Indonesia with 4.8% fully vaccinated (as of July 1), the same percentage as Australia according to Our World in Data.
Bali has been prioritised by the Jakarta Government because of the decline in foreign currency earnings from tourism. It's the industry that has been hardest hit by the pandemic. The Bali Governor, working with each of the eight "regencies", like councils in Australia, set out to establish "green zones". These are selective tourism areas cordoned off by local travel restrictions. The aim is a carefully orchestrated opening up of borders to international visitors after this current surge is under control.
But it is the "Banjars", the village administrative areas, that have made all the difference to the distribution of vaccines. Indonesia's fourth level of government, and to most people the most important one, has made it all happen.
Bali villages are small, sometimes just a few hundred people, and everybody knows each other. Hospitals and medical health centres ("Puskesmas") have played a part, but the majority of vaccinations have been conducted in public spaces, often the local temples, by qualified doctors and nurses. Once vaccine supply started arriving, the Banjars got involved, word went out and mass vaccinations started within days.
For the Balinese (and us lucky expats who were also invited) it was like a day out with friends; no fuss, just calmly waiting our turn, a quick jab and certificate soon in hand. Records kept in quadruplicate and computerised in full sight of the Hindu gods adorning the temple walls. A text message confirmation with the date for the second jab was sent out within a few hours. And it was all free for everyone.
No TV announcements, no press conferences, not a politician in sight. Just people showing up for their community.
It is the same community spirit that sees people looking after each other, and that has facilitated the return to agriculture for many of the Balinese who don't have tourists paying their bills anymore. In my neighbourhood, there is no longer a patch of arable land that isn't ploughed or planted. Rice-fields that were neglected a year ago are now again bristling with grains ready to be harvested for the second (and sometimes even the third) time.
Still, many have suffered significant economic loss. Foreclosures are on the rise and the local banks are calling in loans no longer able to be serviced by small tourism business owners. There are people without enough food and many are doing it tough. Many new charities have been established to help, and some Government assistance is available. But like most such assistance programs in Indonesia, they are slow to reach those that need them the most – and often depleted as it passes through a byzantine bureaucracy with many hands and pockets.
Indonesia remains a relatively poor country, especially compared to Australia. But also unlike Australia, the crisis has rarely been politicised. It has brought people together, and it has mobilised the community to seek and implement solutions that are working.
To observe the strength of community first hand, swinging into action for the common good has been a humbling experience. Australia can do much worse than looking to its northerly neighbour for some guidance.
But not for travel for a while. Bali will welcome back tourists soon, but not Australians. At the current rate of vaccinations, it will be 2022 before the Australian Government is likely to allow its citizens to travel overseas again. And that is Bali's loss, too.
Bungled Roll-out: Greg Hunt dissembles, confusion reigns over Pfizer vaccine deal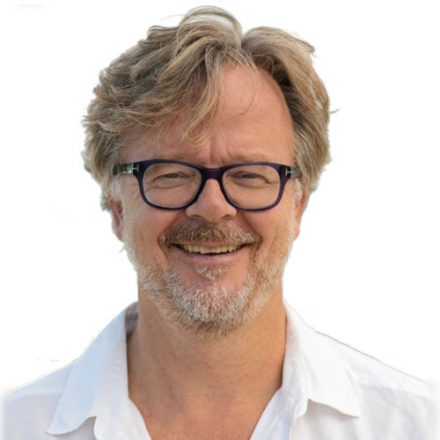 Kim Wingerei is a businessman turned writer and commentator. He is passionate about free speech, human rights, democracy and the politics of change. Originally from Norway, Kim has lived in Australia for 30 years. Author of 'Why Democracy is Broken – A Blueprint for Change'.