For advocates of whistleblowing reform, there's a lot on the line today. It's the last sitting day of parliament for 2018. There's a critical piece of legislation sitting on the floor with cross-chamber support. Will it make it through in time for a 2019 commencement?  Nathan Lynch reports.
As far as parliamentary deadlines go, it's well beyond the eleventh hour. More like a minute before midnight …
As of this morning, these historic laws have been rushed through the Senate. It's now in the hands of the Lower House, on the last sitting day for 2019.
THE AUSTRALIAN GOVERNMENT unveiled its long-awaited revised whistleblowing protection laws yesterday, just one day before parliament shuts down for the Christmas break.
The laws have been in limbo for 12 months after the Senate insisted on a review and re-write to bring them into line with international best practice. Legal experts said there was still a chance the laws could be passed on Thursday, which could allow the new regime to begin in early 2019.
The bill incorporates many of the recommendations from the parliamentary joint committee report into whistleblower protections in the corporate, public and not-for-profit sectors.
Under the reforms tabled in parliament, the Corporations Act 2001 will be amended to create a single whistleblower protection regime for the corporate, financial and credit sectors. The Taxation Administration Act 1953 will also be amended to add new protections for whistleblowers who report tax offences.
The bill will expand the protections for corporate whistleblowers by covering a broader range of people and types of protected disclosures.
Employers will have a broad obligation to ensure that whistleblowers do not suffer "detrimental conduct". This is a far greater protection than the existing laws, which only protect against "victimising conduct".
The bill will improve access to compensation for whistleblowers and create a new penalty offence so that law enforcement agencies will be better able to take enforcement action. It will also extend protections to cover third-party disclosures in some circumstances.
Protected disclosures
The new bill replaces the proposed protection of "emergency disclosures". Instead it will introduce two new categories of protected disclosures. There will be an amended emergency disclosure category based on substantial imminent danger to a person's health or safety, or to the natural environment; and a new public interest limb based on a broad public interest test.
In a major reform, companies will have 90 days to act on any qualifying disclosures. If they fail to do so, the whistleblower will be able to go to the media with full protection.
The bill also includes a requirement for all large companies to have a whistleblower policy. Companies will have to back up their written policies with an action plan. This must spell out how they will "support and protect" people who make protected disclosures.
"There are some hoops to go through, and time will tell if they're still too tight, but this is Australia's most powerful driver yet, not just for companies to improve their culture and compliance, but for federal law enforcement agencies and regulators like the Australian Federal Police, the Australian Securities and Investments Commission and the Australian Prudential Regulation Authority to change their previous lax ways,"
said Professor AJ Brown of Griffith University, who has just published the results of a three-year research project into whistleblowing.
Brown said these laws would be "one of the best legacies of the 2016/17 federal parliament".
"Until now, only deliberate, direct criminal victimisation of whistleblowers could ever be punished. That's something that's almost impossible to prove and, consequently, never has been. Now, any detrimental acts or omissions can result in an employer's liability for compensation," he said.
Bipartisan support
The bill attracted broad bipartisan support in the Senate on Wednesday and was passed today, raising hopes that it could be passed by the lower house during the end-of-year rush on Thursday.
Jane Hume, the Victorian Liberal senator, said reform of Australia's whistleblowing laws was essential. Hume said the existing private sector whistleblower laws were fragmented and confusing, with very limited scope for compensation. She said it was not uncommon for whistleblowers to be undermined, derided, marginalised and threatened with termination, before finally being made redundant.
"The improved whistleblower protections strike the right balance between encouraging genuine whistleblowers to come forward and removing protections for vexatious complaints," Hume said.
The government estimates that corporate crime is costing the Australian economy more than A$8.5 billion each year. It now accounts for around 40 percent of the total cost of crime in Australia.
"Through this legislation, whistleblowers will benefit not only from increased protections and improved access to civil remedies but also from greater certainty about their legal position and their ability to prove claims," Hume said.
"There is now a much higher likelihood that misconduct will be reported."
The Price of Silence: by Commonwealth Bank whistleblower Dr Benjamin Koh
Reforms essential to fighting crime
Peter Whish-Wilson, Greens senator from Tasmania, said a recent G20 report had found that Australia's whistleblower laws were comprehensive for the public sector but "lacking in the private sector".
"Whistleblower protections remain largely theoretical in this country with little practical effect in either the public or private sectors," he said. "These laws need to be hard and fast and we need to get them right."
Whish-Wilson said the reforms were "a first step" but a number of important reforms had been left out of the bill.
"The committee has made a number of recommendations. Sadly, not all of those recommendations in the report are in this legislation that we have before us tonight," he said.
The parliamentary joint committee report made 35 recommendations to strengthen the Australian whistleblowing regime. The government said it was "considering the remaining recommendations and will respond to all of the recommendations in that parliamentary joint committee report in due course".
No whistleblower agency
Commentators said one of the main shortcomings in the bill was the failure to create a statutory whistleblower protection agency.
The parliamentary joint committee recommended the creation of such an authority to support whistleblowers, assess and prioritise the treatment of whistleblowing allegations, conduct investigations into reprisals and provide oversight on the implementation of the whistleblowing regime for both the public and private sectors.
Deborah O'Neill, NSW Labor senator, said that although the new laws were a positive step, they represented a missed opportunity in some key areas.
"When whistleblowing doesn't occur, we are all harmed. Whistleblowers are absolutely critical to our efforts to crack down on corporate crime and corruption," she said.
"One of the best ways to ensure that misconduct is prevented, detected and punished is to have strong, effective whistleblower protections. For too long whistleblowers have been subjected to appalling treatment."
Crucial "first step", say former whistleblowers
The laws introduced yesterday are testament to the courage and tenacity of some of Australia's most high-profile whistleblowers. In the upper house yesterday, senators from across the political spectrum acknowledged the courageous and principled people behind these reforms.
Jeff Morris, Sally McDow, Benjamin K. and James Wheeldon — were all mentioned personally for their contribution to Australian public life. The parliament heard they had had made a huge personal sacrifice, with little personal protection, for the public good.
The parliament heard that their experiences, and those of others, had prompted the first step in a very important process for Australia.
Jeff Morris, the high-profile Commonwealth Bank whistleblower, said the reforms had been a long time coming.
"I guess I see this as a bit of a parallel thing to the banking royal commission, where the government's finally — kicking and screaming — bowed to the inevitable and had a banking royal commission," he said.
Sally McDow, from whistleblowing advocacy group CPR Partners, was the first person to bring a claim for compensation against her former employer, Origin Energy, under the existing laws. As a lawyer, McDow was in a position to navigate the expensive and deficient whistleblower protection framework. Her former employer eventually settled the case.
Hume said McDow was made redundant after she blew the whistle on corporate misconduct at Origin Energy in 2015.
"She emerged as one of the lucky ones. Her life was relatively intact, she was a highly experienced lawyer and she had a very close and supportive family. So Ms McDow was able to withstand the immense pressure and she was also able to find herself a new sense of purpose," Hume said.
"She says that the people who she has helped have had their lives all but destroyed for speaking out."
After her experiences, McDow established CPR Partners. The firm supports whistleblowers and helps organisations to put in place robust risk and compliance processes to manage internal disclosures.
On a positive note, she said the new laws — if passed today — would "mark the beginning of a new era of whistleblower protection in Australia."
"Today no-one wants to be a whistleblower because it is just a fate worse than … well, you wouldn't wish it on your worst enemy," McDow said.
—————–
Nathan Lynch is the Asia-Pacific Bureau Chief, Financial Crime and Risk at Thomson Reuters.
Government flip-flops again on money-laundering, counter-terror finance laws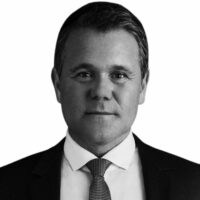 Nathan Lynch is a writer and international speaker who has spent two decades investigating the hidden world of dark money that fuels organised crime, corruption and violent extremism around the globe. He is certified by the US Department of Justice's elite CCIPS Cybercrime Laboratory and is a program expert with the Financial Services Volunteer Corps, which provides support to developing countries to help them combat the scourges of money laundering and other serious financial crimes. Nathan has trained police, government officials and bankers across Asia and the Middle East on the techniques the world's criminals use to conceal and clean their dirty money.