Rupert Murdoch's Foxtel is under attack on many fronts, from specialist sports streaming services, Netflix, Stan and Amazon Prime to Kevin Rudd's cancel News Corp petition. A new tie-up between Fetch TV and a cloud application platform ratchet's up the pressure. Anthony Eales reports on Foxtel's battle for survival.
The partnership announced last month between Fetch TV and Metrological was big news. Fetch could now have access to a massive app store of TV apps through this deal.
It is getting harder and harder for Foxtel to compete on so many fronts.
Some 800,000 people use Fetch's set top boxes with Fetch's technology arguably superior. The firmware on the Mini and Mighty set top boxes is regularly updated and they have release notes, unlike Foxtel which discouraged the practice by shutting down the Foxtel Community Forums. The Foxtel Fans Facebook group is a poor substitute.
Its movie channel package is being disrupted by Netflix, Stan, Amazon Prime Video, Disney+ & Apple TV+. Foxtel won't put a Foxtel Go app on Apple TV or a lot of other TV-based app platforms.
If it had lost the HBO output deal to Stan no doubt it would have been in a lot of trouble.
Netflix v. Foxtel: A battle for Australian subscription dollars
Foxtel reportedly has 2 million traditional Foxtel cable and satellite subscribers. One would presume this subscriber number would remain steady because all the people who wanted to cancel would have during the pandemic.
However, Foxtel would no doubt be losing the subscribers who are only interested in sports to its related-company Kayo, which now has 600,000 subscribers. With no contracts to sign, it is easy for subscribers to switch off when the AFL/NRL seasons are over. I am guessing that apart from rusted-on sports superfans, Kayo subscriptions would be very seasonal.
Meanwhile, Optus Sport has 825,000 subscribers at last count. Oh the power of the English Premier League to drive subscribers. How much would Foxtel be regretting letting that sport go to Optus, given that it would have been a great addition to Kayo.
And it is looking increasingly likely that Foxtel is going to lose the Super Rugby bid to a joint bid by Channel 9 and Stan.
By ceding all these sports rights to first time bidders in Optus Sports and Stan, Foxtel is creating future competitors. And possibly fierce ones at that.
While it has sewed up NRL for many years to come Foxtel needs to do the same for the AFL and cricket. At the very least it should start allowing Foxtel's satellite and cable subscribers to have access to Kayo. The recent phenomenon of the "Kayo Exclusive" has been disappointing. Is Foxtel really expecting all the traditional Foxtel satellite and cable subscribers to subscribe to Kayo and traditional Foxtel to get all the content? Seems ridiculous.
High debt levels
Foxtel are also in quite a lot of debt. Couple this with customers who are becoming increasingly aware that if they ring up and threaten to cancel their subscription they will get a better deal. And during the Coronavirus pandemic Foxtel was forced to try to do deals to keep customers around. That is if you could get through to the call centres, which were affected due to foreign centres shutting down due to Covid.
Furthermore, around 2015, when Foxtel sensed that Netflix would be moving on to its turf, Foxtel re-calibrated its channel packages so they started at $26 a month. But around September last year Foxtel started phasing customers on to its new base "Foxtel Plus" package at $49 a month. Current CEO Patrick Delany said this year that the $26 a month package was "not a great experience". I'm guessing that meant Foxtel was not getting the extra money that a more expensive package brings in.
At what point of low subscriber numbers will Foxtel parents' News Corp Australia and Telstra decide it's not worth it any more? Will it be a sudden death a la the short-lived, short-form streaming service Quibi or a drawn-out life as long as that of the man in charge of it all, Rupert Murdoch? It is all in the hands of Australian viewers and their subscription fees.
What's the future without Foxtel?
Considering that free to air TV is also getting hit in a similar way, our entertainment could become even more more Americanised and British heavy. We might end up getting all our entertainment from predominantly foreign streaming services. If Fetch TV survives, there would likely be a flood of customers to it.
Sports would be dispersed across many platforms. Optus Sport, Stan, Kayo? If it's still a thing after Foxtel dies. But if Foxtel dies, how could it afford the sports rights to keep Kayo as a going concern? Maybe a lot of sports would have to tighten their belts as cheaper deals to sports rights are struck by the remaining free to air TV networks.
The sports leagues such as AFL, NRL and Cricket Australia may have to go direct to their fans with their own boutique offerings, like the NBA, NHL and NFL do in the US. Or they could try and attract the big tech giants in Google with YouTube or Amazon with Prime Video.
The huge movement on social media to #CancelFoxtel and #BoycottNewsCorp is powerful, while the $40 million the Coalition Government gifted Foxtel is a whole other story. Foxtel's hope is that it still offers coverage you can't get anywhere else, especially for AFL and cricket fans.
A Noisy Stub: Rupert Murdoch's Australian news assets valued at zip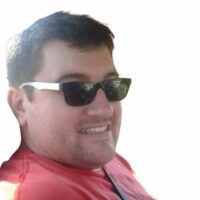 Anthony Eales is a media, news and tech enthusiast from country Victoria in Australia.