Former submariner Rex Patrick looks under the hood of the second-hand Virginia-class nuclear submarines to see what Australia has bought. Even AUKUS fans might not like what they see.
February 2011 is a time many in the Royal Australian Navy (RAN) would certainly prefer to forget. Within the month, the Defence Minister Stephen Smith had announced a number of trouble-plagued military landing craft would be disposed of and a review would be conducted into Support Ship Repair and Management Practices. Four months later Chief of Navy, Vice Admiral Russ Crane, was gone.
On February 3, 2011, the biggest storm to have ever hit Queensland crossed the Australian coastline and carved a swath of destruction across the state. The storm displaced 10,000 people and caused $3.5 billion in damage. And the Navy was unable to respond with any amphibious ships to help Queenslanders.
On September 26, 2010, the Defence Minister had been advised that two former US Navy ships, HMAS Manoora and HMAS Kanimbla, were in what was described as an 'operational pause'. By December the decision was made that Manoora would be decommissioned, although that news never made it to the Minister until January 28, 2011, when a tropical depression was forming off Queensland. The Minister was also advised that Kanimbla was to be unavailable to the RAN for 18 months.
That left HMAS Tobruk, a 30 year old ship, as the standby ship. On February 28, the Navy advised the Minister it was on 48 hours' notice to go to sea. By February 2, with Yasi now a category 5 cyclone, Tobruk entered dock for emergence repairs. It left the dock two days later but was unfit to sail for any of the Yasi response.
The Navy had failed Australians.
Rust buckets
Manoora and Kanimbla were naval clunkers.  The two elderly ships had been picked up from the US Navy as an 'opportunity buy'. There's normally a reason things come at a bargain basement price. (Our Air Force made the same mistake after it bought second hand C-27J Spartan light tactical aircraft from the US Air Force that don't do the job… we never learn.)
The Auditor-General detailed the saga in his September 2000 Amphibious Transport Ship Project Audit. After the RAN inspected the two ships in early 1994 the ships were bought for the grand price of $61 million. A $55 million contract was immediately signed with Newcastle's Forgacs shipyard to do a quick overhaul. 
The quick upgrade went from 14 months to 44 months and the price went to $203 million. As the Auditor finished up his work at the turn of the millennium, the price was closing in on $450 million.
That Defence bought rust buckets and spent almost 10 times the purchase cost repairing them just meant It was 'operations normal'.
Dumb Ways to Buy: Defence "shambles" unveiled – former submariner and senator Rex Patrick
Second hand Virginias
Fast forward to 2023.  Have we learned any lessons? It appears not.  
In what Paul Keating has described as 'the worst deal in all history', we've decided to buy into more second hand military hardware from the US; this time Virginia class nuclear submarines.
Under questioning from Senator Jacqui Lambie at Estimates last week, the Navy revealed that the submarines we'll likely get in the mid-2030s are boats built from 2020.  
The estimated reactor life of the Virginia-class boats is 33 years.  So we will hope to get about 20-years out of these second-hand vessels.  The actual time they'll be available for operations will be much less when you take into extended maintenance and refits.  
The head of the nuclear submarine program, Vice Admiral Mead, suggested that we might get one new boat, if we're lucky (we'll get what we're told by the US Congress).
The Chief of Navy, Vice Admiral Hammond, assured the Senate that we won't see a repeat of the Manoora and Kanimbla debacle, saying the Navy's 'subsafe' program won't allow that.
Getting a grip
But even if Admiral Hammond is right (and Defence's credibility on procurement is pretty well shot), the fact is that the Virginia Class program has some problems Australia is unlikely to be able to deal with.
The first highly noticeable issue with the Virginia class is a problem that has surfaced with the submarine's acoustic coating that's designed to reduce the 'target strength' of the submarine (how much sound energy from an enemy active sonar bounces off the submarine, back to the enemy).
Figure 1 – USS New Mexico (Source: Photo Tabled in Australian Senate)
The coating is prone to peeling off at high speed leaving loose cladding that slaps against the hull, making dangerous noise, and causes turbulent water flow, which also causes dangerous hull resonance (where the hull sings at its resonant frequency, like a tuning fork) and extra propulsion noise.  I know a bit about this as a former underwater acoustics specialist.  
The issue, reported in 2017 and again in 2019, is easily seen on the side of the submarine andalmost certainly without a fix at this stage.
Admiral Hammond tried to brush off the issue in the Senate. In response to Senator Lambie, he claimed that the photos she had tabled were of submarines that had come to the end of long patrols. But submarines are designed to do long patrols. I wonder how comfortable the Admiral would be landing at Heathrow Airport in London from Sydney, with the aircraft captain advising the parts of the wings normally fall off on long haul flights.
It's not OK for our submariners to find that the boats they are using to keep us safe become noisy, and thus increasingly vulnerable to detection and destruction, halfway through their deployment.
Lack of availability
The bigger problem for Australia is the challenge the US Navy is encountering keeping (particularly) aging Virginia-class submarines at sea. Part of the problem is parts supply difficulties, with cannibalisation (taking parts from other submarines) regularly happening to keep a diminished number of boats at sea.
A November 2022 press report stated, "The U.S. Navy has nearly twice as many submarines sidelined for maintenance than it should, and those boats in maintenance ultimately require three times more unplanned work than they should, the program executive officer for attacks subs has said".
It went on to say, "Of the 50 attack subs, [Rear Admiral] Rucker said 18 are in maintenance or waiting for their turn. Industry best practice would call for just 20% to be tied up in repairs, or 10 boats instead of 18".
If the US Navy is having difficulty with keeping its boats at sea, with significant in-country industrial capability, how will Australia hope to keep our Virginia subs at sea?
If the US Navy is having difficulty with keeping its boats at sea, with significant in-country industrial capability, how will Australia hope to keep our Virginia subs at sea? Our second-hand, ageing boats may spend as much time undergoing maintenance at Australian dockyards, or more likely waiting in a queue at a US dockyard, as they might be available for operations.  
We may be eventually end up getting eight AUKUS submarines, only to find we can only keep two, instead of three in a fully operational state. 
Absurdity
That would be $368 billion to have only one or two submarines are sea. And that's just absurd. There were, and still are other, more sensible and cost-effective paths available. 
Sometime in the future Australia may face the strategic equivalent of Cyclone Yasi, a defence contingency in which the number of operational submarines we have available will be of vital importance to our national security.  
Tragically, however, absurd is 'operation normal' for Defence procurement. SNAFU.
I just want a Ferrari, sorry, a nuclear submarine, no matter the cost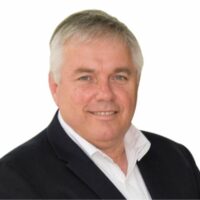 Rex Patrick is a former Senator for South Australia and earlier a submariner in the armed forces. Best known as an anti-corruption and transparency crusader - www.transparencywarrior.com.au.