Multinational corporations have captured the national polity and continue to push last-century energy solutions on Australia, in defiance of sound policy and due process. The US fracking industry has collapsed. Yet the Covid Commission forges ahead with coal seam gas plans for Santos at Narrabri. Callum Foote reports.
As if a tradie-led recovery wasn't bizarre enough, the COVID Commission and Liberals and Nationals in NSW are forging ahead with plans to open up Narrabri for coal seam gas fracking.
This is despite:
Australia is the biggest exporter of natural gas in the world but Santos, the oil lobby APPEA and media allies still claim the need to increase supply. The action centres on Santos's Narrabri gas project in northeast New South Wales.
Cherry-Picking: Santos selects convenient data to deflect Narrabri gas challenge
Santos' CEO Kevin Gallagher featured in the AFR last week asserting that it would be a failure of regulatory and state approval processes to waste the reserves of coal seam gas (CSG) on the east coast.
This is despite CSG fracking being linked to low weight babies, and the Narrabri gas project itself shown to be no more environmentally friendly than conventional fossil fuels. This is also despite CSG projects being anthemia to prudent investors, with gas prices falling to US$1 per MMBtu in Europe, and gas production dragging down major players British Gas, Santos and Origin Energy, who have collectively have lost $19 billion since 2014.
What Gallagher seems to mean is that it would be a failure of the gas lobby if they allowed any environmental or scientific facts to be considered by authorities such as the Independent Planning Commission (IPC) in determining the environmental and community impact of projects such as the Narrabri Gas Project.
Powerless communities
The IPC's independence and efficacy as the last line of defence for powerless communities sitting on coal deposits have already come under attack by the NSW planning minister Rob Stokes.
Then early yesterday the NSW government moved quickly to defeat a CSG moratorium bill that would reintroduce the public interest as a ground for decisions relating to petroleum titles.
Labor, the Greens, the Shooters Fishers & Farmers party and Independents pushed through the NSW upper house the CSG Moratorium Bill, which had been introduced by independent MP Justin Field. The bill was opposed only by Liberal and National members.
Battle for Narrabri: report claims Santos gas field emissions approach coal
Plan for public interest test
Reintroducing a public interest test is far from a radical move, as considerations for the public good have started to take precedence in a number of petroleum title decisions, such as the Narrabri council's decision to reject Whitehaven Coal's proposed Vickery mine and the IPC's recent decision to decline the Bylong Coal Project proposal both on environmental and public interest grounds.
The Moratorium Bill is not a wholesale ban, but stipulates reasonable conditions that must be met for the lifting of the moratorium.
These are that the NSW Chief Scientist and Engineer would have to agree that the proposed extraction of coal seam gas would:
be safe and not cause permanent harm to water sources in the area or any other part of the area's environment, and
would not result in an increase of the net greenhouse gas emissions for the state, and
would comply with any reporting and operating requirements prescribed by the regulations.
The second condition – that any new CSG project shouldn't add to NSW's already bloated carbon emissions – would be tricky for proponents of coal seam gas to navigate as they hail gas as the low carbon saviour of fossil fuels. The fact is that NSW gas exports, when burnt overseas, account for more than three times Australia's annual domestic emissions.
The other two conditions merely legislate that new projects are required to follow proper regulatory procedure; not harm the local community; and that the state's Chief Scientist's views are paid a modicum of attention before multinationals tear apart, and forever ruin, farmland.
Reasonable, no?
Not according to the Liberal and National majority in the NSW lower house, who this morning rushed to kill the bill before it was allowed any air time. The government's plan is to bury the notion, under cover of ignorance, that massive multinational shouldn't poison the community they operate in. Who can blame them, after all, ignorance is their forte.
Ahead of the IPC's hearings on Santos's Narrabri disaster, a reminder of who the Nats really represent… https://t.co/KCSNJKtuQW

— Dan Gocher (@justdanfornow) July 20, 2020
Back in Canberra
Little do the people of Narrabri know that as they battle the continued assault by the NSW's Liberal and Nationals on environmental protection and common sense, the National Covid-19 Coordination Commission (NCCC), fresh from subsidising Bunning's sausage sizzles, are eyeing the gas beneath them as well.
Nev Power, chair of the Coronavirus Commission, signalled last month through the AFR that he expects gas to lead Australia out of our current recession.
Power says "the key is more supply", which is curious considering Australia is already the biggest gas exporter in the world and according to IEEFA's Bruce Robertson "when there's already a global gas glut with prices so low companies can barely give it away".
The question is, then, why are Power and the COVID Commission pushing gas so heavily in a market and environmental context where it makes no sense to?
Why the push for gas?
An investigation by 350.org helps explain.
Catherine Tanna, one of the commissioners, is the managing director of Energy Australia, the second-largest climate polluter in the country. Prior to working for Energy Australia, Tanna was the managing director of Queensland Gas Company. QGC has a 20% stake in the Narrabri gas project.
James Fazzino, of the Manufacturing Working Group, a subgroup of the Covid Commission, is on the Board of APA, the very company that will build the pipeline to Narrabri if the project is approved. According to the APA Group's 2019 annual report, Mr Fazzino holds 31,751 shares in APA Group, which had a market value of $348,625 as of May 4, 2020.
Further, an ammonia plant set to be built alongside the Narrabri gas project, if it gets approval, is reported to be backed by WA businessman and personal contact of Nev Power Vikas Rambal. Meanwhile, ammonia prices have been smashed to a 10th of their previous price in the current market.
Power's own gas links have been widely reported on, being the deputy chair of Strike Energy and holding 12,612,885 shares in Strike Energy, which have a market value of $1,639,675 as at May 4, 2020.
The continued assault on environmental protections and the push for last-century energy solutions has at its core the capture by massive multinational corporations of Australian domestic and international policy. Political tricks and oil money are standing in the place of due process and the public good.
———————
Covert-19: Government stacks Covid Commission with oil and gas mates, cosy deals follow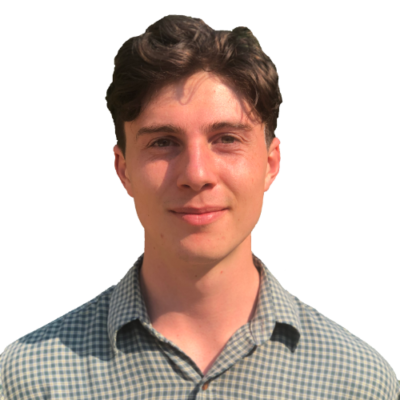 Callum Foote a journalist and Revolving Doors editor for Michael West Media.
Callum has studied the impact of undue corporate influence over Australian policy decisions and the impact this has on popular interests.