British aged care giant Bupa gets half a billion dollars of Australian taxpayer funding, has been pinged for elder abuse, a slew of failures to meet basic standards, and tax avoidance. Are its large political donations protecting its licence to operate? Dr Sarah Russell reports.
How appallingly does an aged care provider have to behave before the government will revoke its licence?
Over the past year, several reports of physical and sexual assaults of residents have been lodged against Bupa. The company's aged care homes have also repeatedly failed to meet minimum health and safety standards. The most recent example is the spectacular failure in a Bupa aged care home in Tamworth. 
Bupa Tamworth failed every single quality standard in its audit. To paraphrase Oscar Wilde: "To fail one standard may be regarded as a misfortune; to fail every standard looks like carelessness." Bupa Tamworth joins a long list of Bupa aged care homes that failed accreditation last year.
On top of this, Bupa was also forced to pay the Australian Tax Office $157 million after Jason Ward, from the Tax Justice Network, exposed examples of Bupa's profit shifting.
But rather than punish Bupa for its appalling track record in aged care, the government gave Bupa $3.4 billion to provide health services for the Australian Defence Forces. In addition, Bupa provides health examinations for people applying for a visa. 
In terms of total revenue, Bupa is one of the largest companies in Australia. Bupa is our second largest health insurance company, and has an increasing number of optical and dental businesses. Although it is a global UK-based company, Australia is Bupa's largest market – the Australia and New Zealand arm makes up almost 40 per cent of Bupa's revenue.
Bupa Aged Care has 72 homes that care for about 6,500 residents. It receives almost half a billion dollars in government funding each year. Some suggest Bupa is too big to fail. Does this mean repeated neglect in caring for older people is simply the price we must pay for an aged care industry operating in a free market?
In 2017, Bupa sold 22 UK aged care homes to Advinia Health Care, an experienced residential care provider. However, it is unlikely Bupa will volunteer to sell any Australian aged care homes. The funding in Australia is much better than in the UK.
The government could, of course, revoke Bupa's aged care licence and force Bupa to sell its aged care homes to reputable providers. However, given Bupa is entrenched and is also a large political donor it is questionable whether the government has the will to revoke.
Both the ALP and the Liberal Party accept political donations from Bupa. Since 2010, Bupa has donated a total of $441,787. Do these donations buy Bupa special treatment? 
Or perhaps Bupa's strategic appointments explain the lack of political will. For example, Bupa appointed Nicola Roxon, a former federal health minister, as chair of Bupa Australia and New Zealand (2018-2019).
According to Bupa's web page: "We aim to provide all of the services and support that are important to your health and wellbeing in the way that suits you." Sounds great. Yet last year, the Australian Competition and Consumer Commission announced it was taking Bupa to court for financial abuse of aged care residents who were being charged for services they did not receive.  
The ACCC alleged Bupa made false and misleading claims about the services it provides at more than a quarter of its aged care homes. Bupa is alleged to have charged residents at 21 of its aged care homes thousands of dollars  a year for services that it did not provide.
Bupa's chief executive Hisham El-Ansary said he was "truly sorry" for not getting the quality of care right for all residents. He undertook on national television to introduce "the new mechanisms, new teams and new people to address the issues". The issues have not been addressed.
We all know what needs to be done to address the issues. Over the past 10 years, there have been numerous inquiries, reviews, consultations, think tanks and task forces. These inquiries have resulted in a large number of recommendations, most of which have been ignored by successive governments. This does not augur well for the Royal Commission into Aged Care Quality and Safety.
The Aged Care Act 1997 was a turning point for aged care policy in Australia. It encouraged a large increase in private investment. This act was written in the interests of providers, not older people. This legislation is the root cause of the systemic failures. It enables some aged care homes to get away with murder. 
Tinkering with the Aged Care Act will not fix the problem. We desperately need a new Aged Care Act that is focused on the human rights of older Australians, not the profits of providers. Rather than continue to kick the can down the road, we need a government that acts in the best interests of older people, not its political mates.
Public support is vital so this website can continue to fund investigations and publish stories which speak truth to power. Please subscribe for the free newsletter, share stories on social media and, if you can afford it, tip in $5 a month.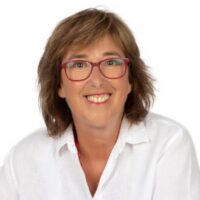 Dr Sarah Russell is a public health researcher. She is the Principal Researcher at Research Matters and Chair of Progressives of the Peninsula. She was formerly the Director, Aged Care Matters.