Financial crime expert, Nathan Lynch, follows up on his earlier report this week 'Sluice Gate money-laundering and real estate shape as election issue' investigating the corruption of Australia's political system in return for personal "rents". Here he interviews the Greens who claim that anti-money laundering reforms have been thwarted by "vested interests" in property and the legal sectors.
AUSTRALIA'S GREENS are exploring a range of political strategies to force the parliament's hand on Tranche 2 of the anti-money laundering (AML) regime, following claims that shadowy "vested interests" have blocked the reforms. The country's third-largest political party has undertaken preliminary work on a private member's bill but shelved that project because of the sheer scope of the reforms.
Greens Senator Peter Whish-Wilson said he had had grown frustrated with the Coalition and Labor's policy inaction, which has continued for more than a decade in the face of international pressure. Continued lobbying from unnamed entities in the property and legal sectors has delayed reform, the Greens said.
Both major parties officially support an extension of the Anti-Money Laundering and Counter-Terrorism Financing Act 2006  (AML/CTF Act) to include gatekeeper professions such as lawyers, accountants, real estate agents and high-value goods dealers. The Greens argue that after 12 years, and extensive international criticism, this should now be a legislative priority.
"We started down the path of a private member's bill, but it was proving more difficult than we have the resources to deal with," Senator Whish-Wilson said.
Labor announced this week it would pursue a range of major financial crime law reforms if the centre-left party wins government in this year's election, expected to be in May.
Peter Whish-Wilson, Greens senator for Tasmania, said the party strongly supported the three pillars of shadow treasurer Chris Bowen's policy, which includes moving ahead with Tranche 2, restoring funding to the Australian Federal Police (AFP) and increasing funding to the Australian Securities and Investments Commission (ASIC) to tackle financial crime.
"We'd back more funding, or at least restoration of funding that has been taken away, for the AFP and ASIC," Whish-Wilson said.
During a speech to parliament, the Greens senator described the 12-year wait for Tranche 2 as a "timeline of inaction" involving both major parties. The bipartisan Tranche 2 policy has outlived six Australian leaders since 2006: John Howard, Kevin Rudd, Julia Gillard, the return of Kevin Rudd, Tony Abbott and Malcolm Turnbull. If Scott Morrison loses power in May, as early polls are indicating, he will become the seventh prime minister to fail to honour the commitment.
Malcolm Turnbull & Scott Morrison knew about all money laundering via CBA, AP, WU – as per this letter 3.12.15 – all since fobbed me off pic.twitter.com/F5xVPj3lrT

— Helen Edwards (@JoinHelen) August 10, 2017
"Vested interests"
Whish-Wilson said it was pointless talking about reform to the black economy without considering money laundering, particularly through real estate. Lobbying from "vested interests" was the only reason the laws had not been passed, he said.
"The reason we haven't cracked down on the dark heart of money laundering in this country … is because vested interests have lobbied so hard to stop this from happening," Whish-Wilson said.
"It's what we see here [in parliament] every day: rent seekers and vested interests lobbying to get what they want."
In 2017, Transparency International identified Australia, Canada, the UK and the United States as the top four locations for laundering money through real estate. TI said Australia was likely the worst, however, as it had failed to address all 10 major legal loopholes that had been identified.
Whish-Wilson said there was "plenty of evidence to suggest that a large part of the recent spike in Chinese investment in Australian real estate and in many other parts of the world is money laundering".
Sluice Gate – money laundering and real estate shape as an election issue
"Attractive destination" for dirty money
In the Senate in September 2018, the Greens added a "second reading" amendment to the Black Economy Taskforce Bill, to include references to the long-awaited AML/CTF reforms. The Greens put the motion forward, in part, to try to force Labor's hand.
The amendments said: "The explanatory memorandum to the AML/CTF Bill 2006 forecast a second tranche of legislation that would regulate real estate agents, jewellers, and a range of non-financial transactions provided by accountants and lawyers.
"In April 2016, the government released the statutory review of the AML/CTF Act 2007 that contained a recommendation for the government to develop options for regulating lawyers, conveyancers, accountants, high-value dealers, real estate agents and trust and company service providers under the Act."
Whish-Wilson said the Financial Action Task Force's 2015 mutual evaluation report made clear Australia is "an attractive destination for foreign proceeds of crime, particularly corruption-related proceeds flowing into real estate."
In December 2017 the OECD Phase 4 Report on Australia's implementation of the OECD Anti-Bribery Convention recommended Australia "address the risk that the real estate sector could be used to launder the proceeds of foreign bribery."
More recently, the International Monetary Fund's (IMF) Financial Stability Action Plan pointed out that the failure to regulate Designated Non-Financial Businesses and Professions (DNFBPs) could fuel a range of systemic risks in Australia.
"There is scope for further improvements to the AML/CFT regime ahead of the next FATF assessment planned for 2020. AUSTRAC should increase its supervisory resources and the number on onsite inspections, further strengthen the effectiveness of its sanctions regime, and expand the AML/CFT regime to cover all DNFBPs starting with trust and company service providers, lawyers and real estate professionals as they have been assessed as presenting higher ML/TF risk," the IMF said.
The Coalition is yet to commit to timing for the introduction of the Tranche 2 legislation. It has said the transitional Phase 1.5 laws, which will make changes to the Act in preparation for Tranche 2, will be introduced in the autumn sittings of parliament.
The Department of Home Affairs was unable to comment before publication deadline.
———————–
This article was published in Thomas Reuters Regulatory Intelligence and is republished with permission. See full report here.
Nathan Lynch is the Asia-Pacific Bureau Chief, Financial Crime and Risk at Thomson Reuters.
Government flip-flops again on money-laundering, counter-terror finance laws
Public support is vital so this website can continue to fund investigations and publish stories which speak truth to power. Please subscribe for the free newsletter, share stories on social media and, if you can afford it, tip in $5 a month.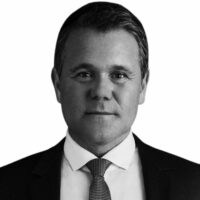 Nathan Lynch is a writer and international speaker who has spent two decades investigating the hidden world of dark money that fuels organised crime, corruption and violent extremism around the globe. He is certified by the US Department of Justice's elite CCIPS Cybercrime Laboratory and is a program expert with the Financial Services Volunteer Corps, which provides support to developing countries to help them combat the scourges of money laundering and other serious financial crimes. Nathan has trained police, government officials and bankers across Asia and the Middle East on the techniques the world's criminals use to conceal and clean their dirty money.