Five people died at a children's hospital in Scotland built by Brookfield, billions have been stripped offshore in Australian assets, yet Treasurer Josh Frydenberg has approved the sale of the nursing home and retirement village business Aveo. It will be controlled in Bermuda. This follows the Brookfield takeover of 43 Australian hospitals. They are now controlled in the Cayman Islands. Michael West reports on yet another decision by the Government to favour big foreign corporations over the interests of Australian citizens.
Josh Frydenberg, as Treasurer, signs off on the sale of Australian assets to overseas corporations. The Foreign Investment Review Board (FIRB) provides the advice. FIRB is really just a few desks in Treasury. It is opaque and provides no public information about its decisions.
Its latest decision is to approve the takeover of nursing homes and retirement village group Aveo to the Canadian financiers from Brookfield. Some 13,000 Australians live in their homes.
For Australian citizens, the rub is that Brookfield are financial engineers, asset strippers. They pay no income tax in Australia so they can afford to pitch a higher price for the things they buy here.
Brookfield Multiplex built the Queen Elizabeth University Hospital in Glasgow, Scotland, where there have been reports of a number of deaths since the hospital opened in 2015 due to insulation issues.
Besides the insulation issues and fire-hazardous cladding on the buildings, there have been reports of sewerage leaks and deaths linked to pigeon droppings.
In fairness to Brookfield, this has been a large and ambitious project bound to encounter teething problems yet there are accountability problems for Brookfield around the world. And it all comes down to the nature of its business. Brookfield, even by its own previous admission, is a "pyramid control structure", which means one company controls another company which in turn holds controlling interests in other companies.
The result? The company at the top of the chain controls the companies but its control is larger than its economic interest. Pyramid structures are outlawed in the US; too risky.
Among other adverse outcomes from Brookfield's asset juggling are a slew of safely and maintenance issues following its acquisition of Westinghouse. There have also been reports related to poor quality construction and use of slave labor in Brazil.
These and other concerns are laid out in a submission to the Surface Transportation Board (STB) in the US which has been evaluating Brookfield's bid for the large US rail company, Genesee & Wyoming Inc (GWI). Brookfield operates the Arc Infrastructure rail assets in Western Australia on which it has made a 280 per cent return while paying no tax, shutting down track and presiding over a slide in service levels.
The question therefore should be asked of FIRB, what the blazes are you people doing? And why is Treasurer Josh Frydenberg signing off on enormous asset sales to tax havens when the upshot is high risk (via high debt levels) of default, poor service levels and plunging tax receipts?
Here are the FIRB board members. Their advice is invisible. They appear entirely unaccountable for their decisions, decisions critical to all Australians.
The "News" section on the FIRB website does not mention individual decisions on multi-billion dollar foreign takeovers. Instead, this "news" is made up of waffly speech transcripts and dry releases about application fees while the top of the site is pre-occupied with waffle about cutting red tape. The obsession with red tape is more important than national interest it would seem.
Meanwhile, FIRB is delivering control of monopoly assets which belong to the citizens of this country into the hands of high-risk pyramid operators.
In 2013, the Securities & Exchanges Commission (SEC) in the US posed questions to a Brookfield entity, BPY, over its organisational structure. It noted its similarity to pyramid control companies.
Brookfield responded to the SEC's comments by revising its documents and made this disclosure:
"Our ownership and organizational structure may subject us to the risks commonly associated with pyramid control companies, whereby one company controls another company which in turn holds controlling interests in other companies; thereby, the company at the top of the chain may control the company at the bottom of the chain even if its effective equity position in the bottom company is less than such controlling interest".
In other words, it fessed up. Shortly afterwards however, Brookfield made a key revision to the disclosure, filing an amended statement with the SEC.
"We may be subject to the risks commonly associated with a separation of economic interest from control or the incurrence of debt at multiple levels within an organizational structure. Our ownership and organizational structure is similar to structures whereby one company controls another company which in turn holds controlling interests in other companies."
The word "pyramid" was left out. Since then, the group has made a rash of acquisitions, including the Healthscope and Aveo takeovers. It now has a highly leveraged asset base of $US240 billion worldwide.
Brookfield's Aveo takeover: Australia's loss and Bermuda's gain
The 43 Australian private hospitals, including the semi-public Northern Beaches hospital in Sydney are now controlled in the Cayman Islands where the identity of directors need not be disclosed. The Aveo nursing homes and retirement villages are bound for control in the tax haven of Bermuda.
In both cases, hospitals and nursing homes, taxpayers have subsidised these assets only to see them disappear to tax havens offshore. They will inevitably be geared up with debt to maximise returns.
The question must be asked; dear FIRB, dear directors David Irvine, Teresa Dyson, Alice Williams, David Peever, Cheryl Edwardes, Nick Minchin, Meg McDonald and Roger Blake – and dear Josh Frydenberg and Prime Minister Scott Morrison – how are these decisions in the interest of Australians?
Public support is vital so this website can continue to fund investigations and publish stories which speak truth to power. Please subscribe for the free newsletter, share stories on social media and, if you can afford it, tip in $5 a month.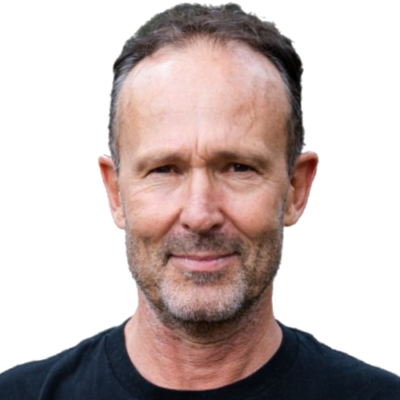 Michael West established michaelwest.com.au to focus on journalism of high public interest, particularly the rising power of corporations over democracy. Formerly a journalist and editor at Fairfax newspapers and a columnist at News Corp, West was appointed Adjunct Associate Professor at the University of Sydney's School of Social and Political Sciences.