Prime Minister Anthony Albanese says he is open to "sensible" changes to the government's climate reform, but will not buckle under pressure from the Greens to increase the 43% emissions reduction target. Michael West on Albo's first two months in office and the looming climate clash.
He's helped Australia's workers to better pay, he's repairing Australia's battered relations with China, France and the Pacific Islands. He's sorted the preposterous prosecution of whistleblower Bernard Collaery, he's saved us a couple of billion dollars on the French submarine deal, he's actually committed to an emissions target and the Biloela kids are going to school after four years in detention. 
We say, Labor is doing a good job so far. Anthony Albanese resembles a latter day Red Adair, running around the world putting out Coalition fires. Even better, the bombastic TV tirades – the lying, the blatant pork barrelling, the mollycoddling of the Murdoch goons and the towering incompetence of the Coalition regime are a thing of the past.
But he has been given a major league hospital pass in inflation, asset prices tumbling, nine years of policy malaise, mountainous interest payments on the debt, hostility from our major trading partner China, ridicule on the world stage and a country where wages are flat and inequality has ballooned.
But Albanese's honeymoon is drawing to a close. We are talking about the honeymoon from hostile media enjoyed by any newly elected leader. Coupled with the harsh reality for all Australians that the cost of living is going through the roof and asset prices are falling, Labor is set to clash big time with the Greens this week as Parliament returns and the carbon emissions debate kicks off.
Labor wants to legislate its 43% emissions target. The Greens and Teals say this is too low. There are still scores of new fossil fuel projects afoot which will mostly enrich foreign tax avoiding corporations at the expense of the planet. And there is the very un-Labor support for $184bn in Stage 3 tax cuts which will put another 10k a year in the kick for Albo and his colleagues while millions of Australians continue to live in poverty as prices go through the roof.
A might task after nine years of corruption and incompetence
Albanese has just been criticised for his backflip on paid pandemic leave. This is to be commended. Bring on the backflips with triple pike if it's the right thing to do. It means he's listening to voters, to ordinary people, compared with lobbyists.
Frankly, the low-key way Albanese has gone about it so far has been impressive but for a couple of points. He has a mighty job to do because his government has inherited a basket case: spiralling prices, a trillion-dollar debt, flat wages. A Reserve Bank which has gone from heavy stimulus, interest rates at almost zero, to hiking rates to slow down the economy. He will have to be Red Adair to pull this off and still look good.
Mind you, his Opposition is a shambles. Come on, Peter Dutton's FRUIT PICKING POLICY … that retirees, if they want to hang on to their pension, take to the fields to pick fruit for farmers wanting cheap labour. There is a reason young backpackers whinge about it; it's hard work and pays nine bucks an hour if you are lucky. 
Come on … Dutton, new shadow treasurer Angus Taylor, Hollie Hughes, David Littleproud, Sussan Ley, Stuey Robert, Marise Payne, Tudgey, good old Barnaby. To borrow from Paul Keating's remarks the other day, the point of the Morrison government is that there was no point.
No, the real challenge for Albanese is Adam Bandt, the Greens leader. To get to the guts of it, Albanese won enough seats to government in his own right in the lower house. In the Senate however, he needs the support of the Greens and the cross-bench to pass legislation, assuming the Coalition is opposed.
So it is that there is a stand-off. Bandt is demanding Labor jettison the 120 new fossil fuel projects which are afoot, stop subsidising multinational fossil fuel corporations to the tune of $1 billion of our money a month, and aim for much bigger action on climate and emissions. Albanese has said he won't negotiate.
Now this is politics, and politics is about compromise. That's the problem with it. It is impossible to be pure in politics. Labor says too bad, Bandt. Australians elected us to govern in our own right. We have the seats. We have the mandate.
The spectre of a repeat of 2009 looms large. That was when the Greens voted with the Coalition to stop Kevin Rudd's carbon reduction scheme. (Two Coalition senators voted with Labor). The Greens have been reprimanded for their pig-headedness and failure to embrace political reality ever since.
Labor supporters say the Greens were not elected to government, they only got a handful of seats. That's fair. But it is also fair to appreciate that the Greens were elected – as were the Teals on a wave of dissatisfaction with climate policy and the brutal reality is that international authorities are calling for no new fossil fuel projects. It's just science, reality. 
We cannot afford to develop massive new fossil fuel projects, they say. Fracking up the Beetaloo basin for gas, developing Woodside's toxic Scarborough project. These are carbon bombs. They will blow up our emissions efforts.
Fey arguments like "sovereign risk", "what the market wants", "being open for business" are nonsense. So there will be a stand-off, indeed an almighty fight between Labor and the Greens. And the showdown will kick off shortly when emissions – Labor's 43% target – are debated in Parliament.
We have sympathy for both sides here. Labor are tasked with the actual job of governing for all Australians, the Greens are representing the interests of those who voted for them, and the science. The Teals too, for that matter. It will get heated, but this is just democracy.     
It's our view that there ought to be a grand progressive coalition working to reduce emissions, reform the economy and make Australia a fairer place to live.
And this may happen at some point because there is a demographic shift, disillusionment with the two-party state, with corruption and money in politics. The Greens hold 12 Senate seats, a party high. People under 40 voted in record numbers for the Greens, and if Labor can't deliver on climate and other things it will be penalised.
We would note that we just published a piece by energy expert Bruce Mountain which says that Labor's renewable energy target is actually quite ambitious.
Hitting the green accelerator: Labor's renewables target ambitious but achievable
"Labor's election commitment to cut Australia's greenhouse gas emissions by 43% below 2005 levels by the end of the decade, while boosting renewable electricity production to 82% of our electricity supply." Mountain wrote.
These goals are entwined. To cut emissions, we have to rapidly switch to renewables.
Labor can say, hand on heart, we were elected to government on this platform and we are faithfully carrying out our promises. Greens can say, as they do, "not good enough". We are being ripped off by foreign fossil fuel multinationals on both taxes AND royalties by foreign corporations who are blowing up the planet. We need to tax them, phase out fossil fuels, stop the $12bn in annual subsidies.
Robbing Australia: profits soar for gas giants, royalties and tax languish
The Liberals and Nationals can say, send elderly Australians out picking artichokes and tell them to get their own insurance because they might die or fall off a ladder.
To be critical of both Albanese and Bandt, the former is unrealistically stubborn (it could be posturing) on refusing to engage the Greens. And people who know Bandt say he is not given to negotiating. So we have a wee problem.
Yet this is politics and our role in it, on behalf of community subscribers who we represent, is to follow the money, expose the corruption and agendas of the corporate media, and endeavour – without political or corporate allegiances or compromises – to represent the truth of what is going on and drive reform.
To that end, consider the human reality of government. Once every three years, Australians get their say. They have the power to toss out their government – and that's why, as elections near, politicians suddenly start listening to people rather than lobbyists and those with a corporate chequebook.
Lobbyists v ordinary people
The rest of the time we get the idea that somebody else is running the show … and they are. If you were to check out a politician's diary, you would find it chock-a-block with appointments from lobbyists and assorted special interest groups wanting something, some noble, others not. It's not us they are meeting. It's not us promising party donations for some outcome or another, it's not us paying for their lobster bisque. The relentless barrage of special interest groups bribing, cajoling, being generally matey, sucking up to politicians with carefully prepared industry spiels about how the world will end if some policy is introduced which is designed to help ordinary people.
It's not Fred Nurk or Jo Blow. It's Jennifer Westacott from the Business Council, it's Innes Willox from Australian Industry Group, Frank Calabria from Origin Energy or Alan Joyce from Qantas telling them what to think. And major party politicians are typically in awe of people from big business. 
That's a reason why we live in a country where our gas is cheaper for consumers in Japan – after it has been piped to Gladstone, turned into LNG and shipped 17,000 kilometres – than it is for Victorians living next to the Bass Strait. That's why we are actually building import terminals to import our own gas back to Australia despite being the world's biggest exporter of the stuff.
Why? Because big business people and their corporate lackeys tell politicians there is a "market" and the politicians believe them. We can't interfere in the market, they say, to ensure some of our gas is earmarked for local businesses and households.
That's why we live in a country where big business took $40 billion in JobKeeper grants they didn't need, notched up record sales and profits, paid bonuses and dividends. Because the lobbyists had told them to give away our money in grants, not loans.
That's why Qantas took $2 billion with nary a performance or jobs obligation so they sacked thousands of people and we now have record flight stuff-ups, an epidemic of lost luggage and hugely expensive air tickets. They did what Joyce told them to do.
That's why electricity is expensive ridiculously complicated. Because corporations thrive when nobody understands the system. Privatisation, they cried. It's more efficient! And so it is that this great lie populated our body politic like a malignant tumour. There has never been a decent analysis done – any analysis even – proving that privatisation is preferable to public ownership, it's just an accepted proposition, like the tooth fairy is for four-year-olds.
Because people could make money out of it. All you have to do is swing some politicians, be nice, be compelling in your sophistry, perhaps truly believe it yourself when you stride into Parliament House with your orange pass to tell as many politicians as you can what they should think.
And just keep doing it. And that is the human reality. Swanky dinners of the Business Council of Australian where our elected reps are told in earnest that if taxes rise – even for their dozens of members who actually don't pay any income tax and who are foreign companies anyway – the nation will go to the dogs. Don't lift wages, it will damage business and investment. We'll turn out like Venezuela.
And who has the most money at the moment? Who spends the most money lobbying? A no-brainer: fossil fuel multinationals. They will be beating on politicians' doors for the next three years demanding "baseload power".
When school kids hang around with their mates, they develop similar laughs, sayings, world views, attitudes. No different for politicians. And who do they see most? Lobbyists and special interest groups. Where do a lot of their advisers come from? Lobbyland.
So it is that despite a good start, Albo has it all in front of him.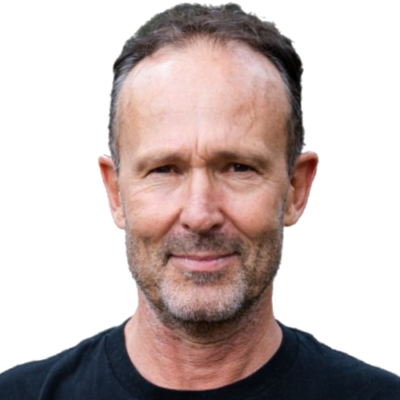 Michael West established michaelwest.com.au to focus on journalism of high public interest, particularly the rising power of corporations over democracy. Formerly a journalist and editor at Fairfax newspapers and a columnist at News Corp, West was appointed Adjunct Associate Professor at the University of Sydney's School of Social and Political Sciences.