Anthony Albanese's aged care push is smart policy. It's the right thing to do too, but it does not address the fundamental problem of a privatised system and its profit-takers.
The Morrison government tossed some money at the problem, much went to the middlemen. The Opposition, to its credit, is having a go. But is Labor leader Anthony Albanese on the right track?
Wherever you look, the failures of privatisation are myriad, often spectacular. Billions wasted on JobActive the privatised jobs service, gold-plating in electricity, privatised prisons, the gutting of the bureaucracy in favour of consultants, the sale of Sydney Airport, Transurban's taxing toll-road monopolies, profiteers in the home care scheme.
It's little wonder that the winners from the sale of public assets are also, often, those inclined to pay the least tax. They are not there for the patients, the motorists or the customers. They are there for the profits.
So it is in nursing homes where the greatest ravages have occurred, not in the public sector, but in privatised facilities. This is not to say, by any means, that private is always bad and public always good. Things are never so simple.
Yet it is clear that the neo-liberal experiment of "leaving it to the market" has in most cases failed. Its failures are too many, too demonstrable to ignore. Aged care expert Dr Sarah Russell has demonstrated precisely this, in these pages, many times in her aged care coverage.
Politically, Anthony Albanese's latest policy plank, indeed one which actually sets him apart from the Coalition in a meaningful way, to address the crisis in aged care is a smart move. Throwing money at the problem is hardly the answer though.
That's been tried, time and again. This is a privatised system where middlemen and women simply pocket all the extra cash. The problem is the system, it's the ticket-clippers.
To be fair to Albo, who is copping grief for earmarking another $2.5b to Australia's elderly – this from a government which transferred billions to corporations in JobKeeper, many of them multinationals which didn't need the money – he is advocating registered carers 24/7, more care, and better regulation.
These are all vital, but ultimately they don't solve the fundamental problem of fee-clippers funnelling out large chunks of public money. Where there is a bucket of government money, the majority of the contents of that bucket inevitably flow to the corporate players in the game, and their shareholders.
In aged care the situation has become ridiculously opaque and wasteful, as evinced in a new report by the Centre for International Corporate Tax Accountability & Research (CICTAR) titled Careless on Accountability: is Federal Funding Siphoned Away?
The Careless report, showcases some of the main players in aged care and their cadging on the public purse and their labyrinthine corporate structures designed to conceal profits, and avoid tax and accountability.
"Blue Care, UnitingCare Queensland, has been raking in $160 million in JobKeeper payouts in the last two years while continuing to increase revenues. In the most recent year, $28 million was paid directly to the Uniting Church Queensland, including for compensation of the Church's victims of child sex abuse".
Among other players analysed:
Aegis, the largest aged care operator in Western Australia, fragmented into multiple smaller operating companies which are not required to file annual financial statements and the growing aged care dynasty appears to hide wealth in a labyrinth of family trusts.
Tricare, one of Queensland's largest aged care operators, is owned through complex corporate structures ending in Norfolk Island, a full-fledged tax haven until 2016 which still maintains exemptions from capital gains tax. After recent scrutiny a key entity in the family-owned business, has changed names and ownership structures have been altered in an apparent effort to further obfuscate the trail of millions in federal aged care funding.
Regis, a stock market money spinner, doles out dividends and maintains the cofounders and largest shareholders as some of Australia's wealthiest men.
Little Company of Mary Health Care Ltd, a large non-profit Catholic healthcare operator, better known as Calvary, paid $380 million to take-over the formerly ASX-listed aged care operator Japara. Where did a non-profit aged care provider find $380 million?
Bolton Clarke, has built an aged care empire in just five years is now the largest non-profit aged care operator in Australia. Bolton Clarke paid $700 million to purchase Allity, a private equity owned company with a chequered history of care. The non-profit charity also has a $700 million "development pipeline" and investments in China that may be supported with proceeds from federal aged care funding.
Yes, enforced nurse to patient ratios are urgently needed, as are an effective regulator and a competent minister and bureaucracy (as opposed to Richard Colbeck who was at the test cricket while his aged care sector was engulfed in scandal and neglect).
Rarely has the failure of privatisation been so evident as in aged care where hundreds of elderly Australians died during the Pandemic amid government failures to deliver on RATs, booster shots and a surge workforce.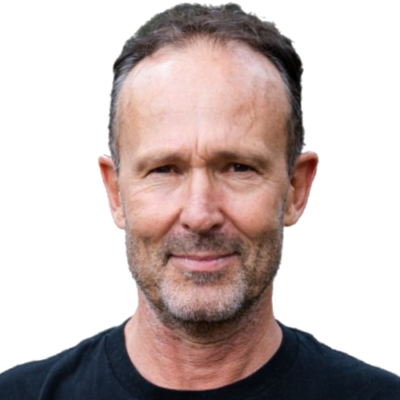 Michael West established michaelwest.com.au to focus on journalism of high public interest, particularly the rising power of corporations over democracy. Formerly a journalist and editor at Fairfax newspapers and a columnist at News Corp, West was appointed Adjunct Associate Professor at the University of Sydney's School of Social and Political Sciences.