Analysts warn that Australian retailers are going bust in record numbers. Seems the Australian Retailers Association has finally joined the dots and leapt on rising household costs and low wage growth as the culprit. This is a sizable shift from crying out for corporate tax cuts.  Alan Austin reports.
ROGER DAVID has disappeared after 76 years. Laura Ashley collapsed after 47 years. Avon has gone after 55 years; it just seems longer. Other Australian retailers to fold in 2018 include Diana Ferrari, Gap, Esprit, Metalicus, Doughnut Time, Shoes of Prey, Toys 'R' Us and Babies 'R' Us.
Those retail collapses follow the 2017 closures of Payless Shoes, Topshop and Topman Australia, Herringbone, Rhodes & Beckett, Pumpkin Patch and others.
Business analytics company Illion (formerly Dun & Bradstreet), reported late last year that "Australian retailers are going bust in record numbers".
With a federal election looming, this sector presents a bit of a problem for the Coalition — which intends to campaign on the economy.
More pressing problems, of course, face the retailers themselves – some of whom might be starting to discern why bankruptcies are increasing in Australia – against global trends.
The dire data
Figures released last week by the Australian Bureau of Statistics (ABS) show December's retail trade actually fell below November's turnover in by 0.38 per cent. This follows a fall in December a year earlier of 0.39 per cent. This is a rare event in any developed country which celebrates Christmas, not just in Australia.
For calendar 2018 overall, retail sales totalled $320.8 billion. This is an increase of $9.2 billion – or just 2.97 per cent – over 2017. Given inflation at 1.8 per cent and population growth at 1.59 per cent, this is a real dollar decline relative to population.
Only five times in the 36 years of this ABS series has annual growth been below three per cent. These were 2005, which was a correction after four bumper years averaging 7.51 per cent, the two global financial crisis years 2010 and 2011, and the last two years.
But here's the thing:  in 2010 and 2011, Australia's retail trade growth was close to the best in the developed world, if not the best. Today, Australia is among a small handful of developed countries whose retailers are going broke in record numbers. 
Sectors suffering seriously
Department store sales increased by just 0.34 per cent over the year. That is disastrous in real terms – but still an improvement on the year before, when sales actually contracted 0.67 per cent. Total department store turnover has been flat throughout the Coalition period. At $18.69 billion in 2018, this is below the turnover back in 2009.
Sales of recreational goods went backwards through 2018 by 1.84 per cent. This was only the fourth reversal on record, but the second time this has happened under this government.
Supermarkets increased sales in 2018 by just 3.71 per cent. That is the fourth year in a row with growth below 3.75 per cent. The only prior years of lower growth were 2006, which was a correction after several strong years, and 2010, during the global recession.
Household goods sales increased in 2018 over 2017 by just 1.72 per cent. Cafes, restaurants and takeaway food services increased turnover by just 2.94 per cent. Both are declines in real terms.
Newspaper and book retailing sales collapsed by a staggering 7.58 per cent over the year, making eight consecutive years of slippage. This reflects the shift from hard copy reading to online, as well as diminished spending power among consumers.
Other sectors to contract in real terms included furniture, floor coverings, houseware and textile goods, electrical and electronic goods.
Australia's construction continues to decline, taking net worth with it
Retailers' peak body waking up
The Australian Retailers Association (ARA) has repeated its practice of scouring the figures to cherry-pick something – anything – which could be construed as a positive and gilding that while ignoring the myriad indicators of decay. This month the ARA hit on the rise in the figures for December 2018 over the December before, which was 2.75 per cent. That is also a decline in real terms, and is way below the 30-year average before the Coalition was elected of 6.01 per cent. But it was a straw there to be grasped.
"Although the month-on-month figures from the ABS display a conservative December trade, retailers tend to focus on year-on-year growth for a more concise depiction of how their stores are faring," the ARA's executive director Russell Zimmerman explained.
But in a curious departure from ARA form, Zimmerman hinted that he might have a clue about the causes of these "disappointing" results. Of the "variety of factors that have contributed", he mentioned two: "the decrease in consumer sentiment caused by rising household costs and low wage growth". These, he said, continue "to plague the industry and overall economy."
This is indeed curious because the ARA has been at the forefront of efforts to reduce workers' wages over recent years. It has urged corporate tax cuts, which almost invariably lead eventually to low and middle income earners bearing more of the tax burden and thus reducing retail demand. While cutting the company tax rate is a great gift to profitable firms, it is quite useless to the thousands of companies not making a profit and seeing little hope of generating any in the foreseeable future.
The ARA has also opposed moves to raise the minimum wage and increase weekend penalty rates for low income employees. While higher wages increase retail costs marginally, across the community they increase consumer demand greatly.
Coalition silence
Australia's minister for small business, Michaelia Cash, the fifth minister in three years, offered no comment on yet another dismal retailers' year.
Late last year she announced a tour of some of the 2.2 million small businesses in Australia employing 4.8 million people in order to "experience their operations and understand the issues that affect them."
Retailers would no doubt have shouted at her that their customers no longer have the disposable income they had before the Coalition shifted wealth and income from the bottom sixty percent of wealth holders to the top ten per cent. If they did, there is no sign the minister has heard them.
———————-
Alan Austin is a freelance journalist with interests in news media, religious affairs and economic and social issues.
You can follow Alan on Twitter @alanaustin001.
The Big Breather – why Australia's economy now ranks outside the Top 20
Public support is vital so this website can continue to fund investigations and publish stories which speak truth to power. Please subscribe for the free newsletter, share stories on social media and, if you can afford it, tip in $5 a month.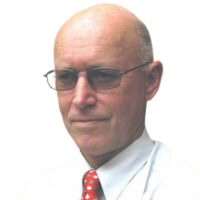 Alan Austin is a freelance journalist with interests in news media, religious affairs and economic and social issues.