Women and young people have borne the brunt of the Covid Crisis. They are set to lose again when the Government hands down its $158 billion tax cuts package. Elizabeth Minter reports on the unfairness of the government's plan for economic recovery.
Tax cuts that benefit the nation's most highly paid workers, the vast majority of whom are men, are going to be the key feature of the Coalition's plan to get Australia on the road to recovery. Meanwhile, women and young people, two groups who have borne the brunt of the fallout of the pandemic, will pick up the crumbs. If it weren't so serious the situation would be laughable.
 "Mr Frydenberg on Thursday made it clear that pulling forward previously legislated tax cuts … would underpin the government's recovery plan to be revealed in the October 6 budget." 
The tax cuts, costing a reported $158 billion, have been described in the following ways. 
"While part-time workers will score a measly $255 per year under the Stage 3 tax cuts, the wealthy, including Prime Minister Scott Morrison, will ultimately secure a windfall of $11,640-a-year." 
Or: "Australia Institute analysis confirms that for every dollar of tax cut that women get, men get $2.28."
Or: "If the tax cuts were divided between men and women, men get 70% of the tax cut cash while women get only 30%."
Or: "More than 50% of the benefits will go to the top 10% of taxpayers, while 90% of the benefit will go to the top 20% of taxpayers."
You get the picture. 
Reserve Bank analysis just released has also shown that the pandemic could hit the job prospects of young and older people more than those in their prime working years – the group most likely to benefit from the tax cuts. 
The government has also announced the budget will contain a big investment in infrastructure spending, which again benefits the male-dominated construction sector. Yet research from the Australia Institute has shown, spending on health and community services, sectors that employ predominantly women, create far more jobs per billion dollars spent.
Surely the government's focus should be on groups that have paid the highest price?
Women
Employment has been destroyed in sectors that have traditionally employed women in large numbers: retail and food services and accommodation. Such employment is highly casualised and already low paid. The three sectors with the average lowest median wage are all female dominated. Analysis by Bankwest Curtin Economics Centre also found that more women than men were ineligible for the safety net of JobKeeper. 
Women also make up the overwhelming majority of workers in education and healthcare and social assistance. So not only has their paid workload become greater or more complex, but so too has their unpaid work: with the pressure of home-schooling children or looking after elderly parents they have taken out of aged care homes. 
Labour force statistics show that many women have dropped out of the workforce altogether, possibly as a result of the huge increase in demands on them, with the true rate of unemployment for women more than 10%. Experts are also predicting that sectors such as store-based retail, food services and accommodation may not return to pre-Covid levels, leaving women far more vulnerable. 
Youth
Younger Australians were already doing it tough before the pandemic — in February, the unemployment rate for 15- to 24-year-olds was 12.2 per cent. They are paying an even higher price now. Research by ANZ senior economist Catherine Birch, using ABS data, shows that three of the six industries that reduced work hours the most due to Covid-19 are hospitality, retail, and arts and recreation, which collectively employ 45% of young people compared to 27% of all other age groups.
Young people are also more likely to be in precarious employment, employed as casuals, contractors or in the gig economy. A 2018 Australian Industry Group report revealed that three-quarters of workers under 20 were employed casually. Of all casual workers, 42% were in their early 20s, with another 18% were in their late 20s or early 30s – all up, those born from late 1980s onwards make up 60% of the entire casual workforce
As Callam Pickering, an economist at jobs site Indeed, told the ABC: "History suggests that the impact of Covid-19 will stick with younger people for much of the next decade…That was certainly the case in the last recession of the early 1990s and in the global financial crisis of just 12 years ago."
The scars cut deep. Many affected people have not seen their careers recover from the shock of the global financial crisis in 2008.
As the annual Graduate Outcomes Survey shows, 72.2% of people who graduated university in 2019 found a full-time job within four months of finishing their degree. Before the financial crisis that figure was 85.2%. The current crisis will likely have an even more severe effect. 
The unemployed and underemployed 
The Australian Bureau of Statistics reports there are currently 2.5 million Australians who are under- or unemployed. Add to that a further 375,000 who have temporarily stopped looking for work, most likely because they think there are no jobs to be found, or they have new caring responsibilities that make working difficult. Some 2.9 million Australians – 22% of the workforce – will get nothing from the tax cuts.
In fact, many of these people will be punished with the return of mutual obligation from September 28, when people receiving JobSeeker are expected to look for up to eight jobs a month and accept offers of "suitable work". This, at a time when there are 13 unemployed people for every job that is available. 
Biggest bang for the buck 
As research from the Australia Institute and ACOSS has repeatedly noted, boosting welfare payments permanently would have a bigger impact per dollar spent because most recipients spend all of their income, while higher income earners receiving a tax cut are most likely to bank the money. Data from illion and AlphaBeta showed that lower-income earners who received stimulus payments increased their spending by 10% above pre-crisis levels during the lockdown, while higher-income earners cut their spending by more than a third (36%). 
Moreover, workers who are likely worried about job security are more likely to save the tax cuts than spend them, with data from earlier this month showing that the household savings rate jumped to nearly 20% – the highest level since 1974.
The proposed tax cuts benefit a small proportion of people – largely men and largely those who have been minimally affected by the pandemic and the recession that is just beginning. Australians deserve better. So much for "a fair go", PM.  
Slush: how the Coalition ramped up grants rorts while freezes and funding cuts hit Australia's needy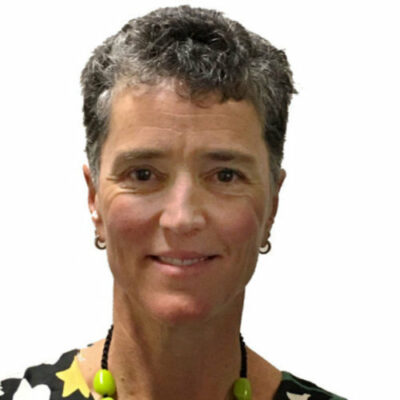 A 30-year veteran of the mainstream media, Liz was the editor of Michael West Media until June 2021. Liz began her career in journalism in 1990 and worked at The Age newspaper for two 10-year stints. She also worked at The Guardian newspaper in London for more than seven years. A former professional tennis player who represented Australia in the 1984 Los Angeles Olympics, Liz has a Bachelor of Arts and a Bachelor of Letters (Hons).