India continues to put Australia's energy policy to shame. The price of new solar energy has dropped 50 per cent in two years. The price for new wind energy has fallen 50 per cent in just one year. If it were to ever proceed, Adani's massive Carmichael coal project would be a white elephant of the highest order. Why build a new thermal coal mine, and subsidise it with taxpayers' money,  when renewable energy is half the price?
Tim Buckley, director of Institute for Energy Economics and Financial Analysis (IEEFA), spends his life analysing world energy markets. What has just happened in India, he describes as "continued evidence of rampant, accelerating, massive renewable energy deflation. Faster than anyone thought possible".
Last week, a 500MW wind tender in Gujarat was signed off at a record low price of Rs2.43/KWh, or $US38/MWh. This zero-subsidy tariff is fixed flat in nominal terms for 25 years, locking in annual electricity sector deflation for decades to come.
It used to sound hollow, but now the coal lobby catch-cry, "coal is good for the poor people of India" now sounds plainly comical.
"It doesn't get better than this," says Buckley. "Indian wind prices have fallen 50 per cent in just one year, and this record low wind tariff is eight per cent below the previous record low wind tariff set in October 2017. Deflation of 50 per cent year-on-year means near zero emissions wind is now at cost parity with solar as the two lowest cost sources of new electricity generation capacity."
The question must be asked: who would be mad enough to spend US$US1.5 billion building an expensive new 1.6GW import coal-fired power plant in India knowing it would immediately double the cost of renewable energy and bring currency and cost inflation to consumers?
"Adani's proposed Godda import coal-fired power plant in Jharkhand in North East India is a stranded asset that, if built, will lock in pollution and energy poverty for neighbouring Bangladesh for decades to come," says Buckley.
The 50 per cent fall the price of renewables since the start of 2016 is one of the key global themes of 2017. We are not just talking about India. Chile, Mexico, Argentina, Peru, UAE, Saudi Arabia, Australia, Germany and the UK have all seen deflation in onshore or offshore wind and/or solar.
Meanwhile in Australia, government is still backing the Adani thermal coal mine with the promise of taxpayer subsidies, subsidies for a project which is not only ruinous for the environment but financially incomprehensible.
"When Coal Minister Piyush Goyal says he expects to virtually eliminate thermal coal imports into India in coming years," says Buckley, "this isn't the empty rhetoric of an Australian federal minister, it is an economically-based target backed by a plan.
"India's plan was to have 175GW of renewable energy operational by 2022. But it is worth bearing in mind India's new energy minister R.K. Singh last month came upped the ante, now targeting in excess of 200GW of renewable energy by 2022, including 10GW of floating solar. And now India is ramping up offshore wind with plans to tender 5GW in 2018.
A revolution in new energy is afoot globally. Australian people are on board with both the science and the economics. But their government is not. It remains forlornly beholden to the minerals lobby, corporate donations and the 'revolving doors' which ensure the flow of human influence between industry and government.
The Minerals Council, coal and the half a billion spent by the resources lobby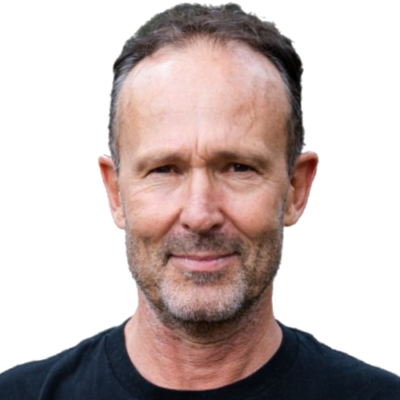 Michael West established michaelwest.com.au to focus on journalism of high public interest, particularly the rising power of corporations over democracy. Formerly a journalist and editor at Fairfax newspapers and a columnist at News Corp, West was appointed Adjunct Associate Professor at the University of Sydney's School of Social and Political Sciences.