When the world was busy being gobsmacked by Donald Trump's win on Wednesday this week, the government of Annastacia Palaszczuk snuck through a devious little mate's deal for the Indian coal miner Adani.
Rudely in the face of the environment, human nature, basic economics, world opinion and common sense, the Queenslanders slipped Adani's Carmichael mine project in the Galilee Basin an exemption to new water laws.
For the past two years, the coal lobby and the fossil-fuel-funded Institute of Public Affairs have been running the line that exporting Australian coal will help lift millions of Indians out of poverty.
To quote the IPA: "The lifesaving potential of coal: how Australian coal could help 82 million Indians access electricity".
Sensible types in the government and opposition wouldn't be seen dead mouthing off with this nonsense but the reality is both parties remain committed, even if sheepishly, to the construction of the world's largest new thermal coal mine.
The other, more pressing, reality is that carbon pollution is killing Indians, not saving them, and coal-fired power plants are the most potent source of man-made emissions.
Before we even get to the issue of climate change it is worth remembering that 2.2 million children in India's capital, Delhi, have irreversible lung damage. Air pollution kills 1.5 million Indians every year. Asthma, chronic respiratory disease. India has the most polluted cities in the world.
Schools have been closing lately in Delhi as local authorities have deemed it too dangerous to go outside. The PM2.5 reading in the nation's capital earlier this week was over 70 times World Health Organisation standards (PM stands for "particulate matter" – a good measure of air quality).
There is even a sign at the airport which says "One person dies every 23 seconds from air pollution".
Australia is hardly going to save these people with coal. The Indians know it. Adani itself knows it, having moved swiftly to roll out solar projects across the subcontinent.
The only people that don't seem to know it are Australia's LNP government and the Labor opposition with its LNP-lite energy policy approach.
So what the blazes is going on?
Adani is actually rolling out solar projects in Australia – in Whyalla for one – while at Carmichael, there are no earthworks, no preparation for constructing a $10 billion project. The engineers have been sacked. It is mostly lawyers, PR people and admin types left on Adani's staff.
There is no no sign of a bank to finance the thing. What is going on? Stay tuned. We will reveal all in our next article, or have a crack at it, at least.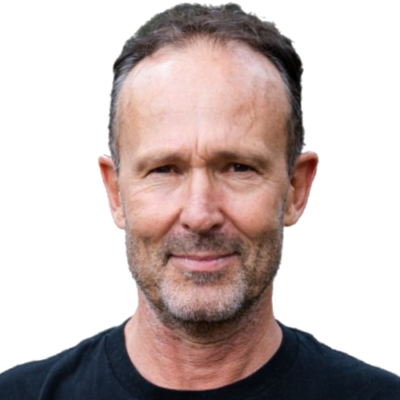 Michael West established michaelwest.com.au to focus on journalism of high public interest, particularly the rising power of corporations over democracy. Formerly a journalist and editor at Fairfax newspapers and a columnist at News Corp, West was appointed Adjunct Associate Professor at the University of Sydney's School of Social and Political Sciences.