Academics at five Queensland universities walked off the job last week and held a rally in Brisbane to protest against casualisation, reduced work security and dozens of cases of wage theft. Michael Sainsbury reports as concerns rise in Australia's universities over the billowing schism between academic and VC pay.
University staff were hit hard by the pandemic, with more than 20,000 jobs lost. Now, two-thirds of university staff are in insecure employment on casual and fixed-term contracts, while many universities are requiring teachers to undertake work out of contracted hours. Meanwhile, university executive salaries hover at record levels.
National Tertiary Education Union Queensland secretary, Michael McNally, said:
The metropolitan universities, in particular, have a real addiction to casual labour. They love having casual staff, it's much cheaper. They get a lot of free labour from them because they're easy to discipline and they'll generally do the work, even if they're not being paid for it because they want to get good outcomes for their students and they want to get further teaching next year.
McNally hailed last week's rally with 400-500 people as the biggest the union has seen in the state.
Many of those people are about to go into a three-month period where they're not going to get any work and not going to have any income.
Westacott joins academic gravy train as VC salaries go up and profits soar
National Tertiary Education Union National president Alison Barnes told MWM that the nationwide strikes have three crucial issues in common: the need for fair pay rises, more secure jobs and safer workloads.
"Workloads are completely out of control," Barnes said. She also highlighted how:
Systemic wage theft is now a part of universities' business models. Casualisation has undoubtedly driven the wage theft cases we've seen all around Australia. Casuals are more vulnerable than full-time staff in secure jobs. With two-thirds of university staff insecurely employed, we desperately need more secure jobs.
At least 21 out of 40 universities have been implicated in wage theft, with more than $25 million already being repaid to workers.
Last month, the National Tertiary Education Union (NTEU) launched an action against Monash University in the Federal Court, a first for wage theft in the sector. It claimed that hundreds of casual teachers had not been paid for student consultation times, or related superannuation, for at least six years. Monash admitted in September 2021 that it underpaid casual academics $8.6 million after an internal review.
Monash University made a profit in 2021 of $61 million and paid its vice-chancellor, Margaret Gardner, $1.2 million. Sydney University posted an underlying operating profit of $454 million in 2021.
The pushback by university management against fair, cost-of-living based wage rises for university staff comes amid record profits at most Australian universities.
In August, Fair Work Ombudsman (FWO), Sandra Parker, confirmed the universities of Tasmania, Melbourne, New England, NSW, Newcastle and Sydney, as well as La Trobe, Monash, RMIT, Charles Darwin and University of Technology, Sydney, were under investigation. MWM understands that other unnamed universities are also the subject of FWO investigations.
The industrial action has also underscored the gaping divide between pay and conditions for university teachers at the coal face versus that of top executives and vice-chancellors at Australia's increasingly corporatised universities.
Salaries for vice-chancellors at Australia's universities also outstrip those for university chiefs in other comparable countries. Seven of the Group of Eight elite universities that are Australia highest ranked internationally pay their vice-chancellors more than $1 million. But so do others without such stellar reputations.
Australia's universities: bosses reel in $1m-plus salaries, $1bn profit on back of staff underpayment
Even Australia's bottom-ranked university, Charles Sturt, which was ranked below 1000 in the latest Times Higher Education ranking, paid its vice-chancellor $800,000 in 2021.
This compares with the average remuneration for vice-chancellors in England in 2019-20 of $481,000 (£269,000) according to the UK university regulator, Office for Students.
According to Barnes, "an obsession with corporatising universities and unaccountable governance structures has fuelled the wage theft crisis." Much of this is driven by the chancellors and their councils, the boards of the institutions that are supposed to set strategy and provide governance. They are increasingly populated by people from the business world such as the UNSW chancellor, investment banker David Gonski; UTS chancellor and Commonwealth Bank chair, Catherine Livingstone; and Sydney University chancellor, and chair of the local arm of arms dealer Thales, Belinda Hutchinson, to name a few.
McNally agreed, saying that it was not just vice-chancellors but provosts, pro-vice-chancellors and "directors of this and that" that universities continues to employ on salaries from $300,000 and upwards that was "completely demoralising for regular university staff struggling to get secure work."
The University of Tasmania began industrial action on October 13, and there are strikes planned at the University of Canberra on Wednesday, October 26. There were full-day strikes at the University of Sydney earlier in October and Barnes warned:
We will continue taking industrial action until university managements get serious about addressing these fundamental issues.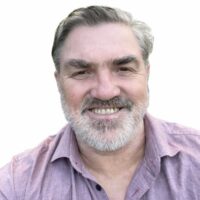 Michael Sainsbury is a former China correspondent who has lived and worked across North, Southeast and South Asia for 11 years. Now based in regional Australia, he has more than 25 years' experience writing about business, politics and human rights in Australia and the Indo-Pacific. He has worked for News Corp, Fairfax, Nikkei and a range of independent media outlets and has won multiple awards in Australia and Asia for his reporting. He is a fierce believer in the importance of independent media.