Rolling in cash, Mirvac has just confirmed plans to build Australia's tallest building while leaning on taxpayers for the JobKeeper subsidy. Who else is rorting JobKeeper? Michael West reports.
Mirvac is rorting it. LendLease says it might rort it, Peet Group is said to be rorting it but won't admit it, Multiplex and Brookfield are ducking for cover and Stockland is doing the right thing, not rorting it.
These are just a handful of large construction companies contacted by Michael West Media in recent days. On Friday, we revealed the $8 billion real estate giant Mirvac has been claiming JobKeeper, and presumably profiting from the scheme by keeping their employees PAYG tax, although questions put to chief executive Susan Lloyd-Hurwitz went unanswered.
It may be even worse. According to one former Mirvac manager, Mirvac asked her to fill out a JobKeeper nomination form after they had sacked her and she never got the money anyway.
Marvellous Mirvac: $8 billion property developer rorts JobKeeper scheme
"I was asked to work out the rest of the week and so still had access to my emails and phone. I received a termination letter on the … and then, later that week, received a JoKeeper nomination form from Mirvac HR.
"I cannot imagine why they would need me to fill out a JobKeeper nomination form if I am not keeping my job. I also received a follow-up phone call from one of Mirvac's HR team on my personal phone number asking me to fill this out.
The irony of Mirvac claiming this taxpayer subsidy cannot be understated. With the virus in full-swing and six million Australians losing their jobs, Mirvac has been announcing billion-dollar building projects.
The @cityofsydney has just given ourselves and Coombes Property Group planning approval for 505 George Street, a landmark project set to transform the city's skyline. Soaring 270 metres above ground, it will be Sydney's tallest residential tower. More: https://t.co/JZpH5cDVCB pic.twitter.com/gTWZIFzYTa

— Mirvac (@Mirvac) May 15, 2020
Not every large profitable property company is claiming the subsidy.
"Stockland has not claimed, and does not currently intend to make a claim under the JobKeeper program. This includes all Stockland entities," said a Stockland spokesperson over the weekend.
Questions were also put to LendLease, which said it had not "enrolled" in JobKeeper but was looking at it. "While we haven't yet enrolled in JobKeeper, we are investigating if we're eligible to access the scheme's temporary support for those parts of our company most impacted by COVID-19."
Like Mirvac, Lendlease pays no income tax in Australia. A source who had worked for Peet Group, an ASX-listed developer, said Peet was claiming JobKeeper. A spokesman for Peet said the company would not comment at this time.
The publicity-shy Brookfield/Multiplex group has not responded to questions. Both Brookfield Australia chairman Allan McDonald and Multiplex boss John Flecker were not returning calls. Brookfield, which owns Multiplex, pays no income tax in its BPIH holding company, which siphons hundreds of millions of dollars from Australia to its tax haven associates each year.
Thanks to their multitude of SPV subsidiaries, which house specific assets, property companies enjoy more scope than other large corporations to rort the JobKeeper scheme as they can cherry-pick trusts and other SPVs which have been hit hardest by the shutdown – even though other parts of their business have remained profitable or not been hit that hard.
Under the scheme, companies with turnover of more than $1 billion are required to show 50pc revenue losses to be eligible to claim, or a 30pc revenue loss if they are under $1 billion in revenue.
Under its statutory disclosures to the ASX, Mirvac has "withdrawn its guidance", meaning it is putting no estimates on damage from the virus at this point.
In its latest update of April 30, the company's CEO Lloyd-Hurwitz said: "We are focussed on maintaining construction momentum across our portfolio and fast-tracking our $5.4 billion development pipeline … the accelerated growth of ecommerce is expected to continue".
On the detail, the statement noted that total retail centre monthly sales for March were down 5.6% and residential defaults remained below 2p%. Mirvac has cash and undrawn banking facilities of nearly $1 billion and gearing at just 21pc.
​The rorting of taxpayer subsidies by large companies does little to restore the public's faith in big business and politics. Questions were put to Jennifer Westacott, chair of the Business Council of Australia. The answers will be appended to this story if or when she responds. Mirvac and Lendlease are both BCA members, as are Brookfield and Multiplex.
Tender Truncheons: Lendlease concedes Tax Office closes net on retirement village racket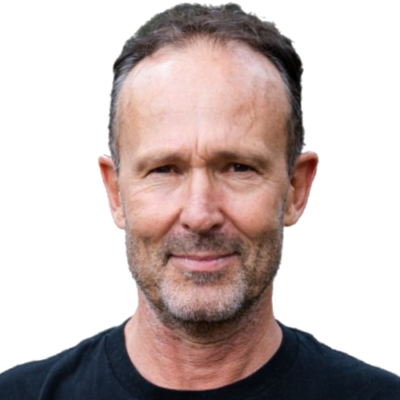 Michael West established michaelwest.com.au to focus on journalism of high public interest, particularly the rising power of corporations over democracy. Formerly a journalist and editor at Fairfax newspapers and a columnist at News Corp, West was appointed Adjunct Associate Professor at the University of Sydney's School of Social and Political Sciences.