The Kurri Kurri gas plant proposal. No financial case, no necessity, a billion-dollar price tag, infrastructure unfit for purpose, a nearby gas plant that does the same job and faces the rising affordability of batteries. Callum Foote reports on why Labor's proposal may be even worse than the Coalition's.
What do the experts think of the $600+ million Kurri Kurri gas plant proposal? Will it meet NSW energy needs while aiding the transition to carbon neutrality? And what of Labor's alternative proposal to use more ''clean'' fuel in the plant?
"First things first", says Ted Woodley "it's not needed. Even though the government claims that there is a 1000 MW gap in the market from the closing of Liddell in 2023, there have been more than enough projects to cover the gap.''
Woodley points out that the Australian Energy Market Operator (AEMO) shows that a supply gap in NSW won't occur till 2030. ''By then there will be all sorts of new storage and generation options, regardless it only takes three years or so to build a gas plant like this so we don't need to even consider proceeding with construction till 2027 or so".
No climate neophyte
Woodley knows a thing or two about energy. Over a 30-year career he was the managing director of PowerNet, GasNet, EnergyAustralia, GrainCorp, GM Power Systems CLP (Hong Kong).
The topic is the $600+ million government "equity injection" for the Kurri Kurri gas/diesel plant, to be owned and run by Snowy Hydro Ltd, proposed by the Morrison government and acceded to by Labor so long as the plant runs on green hydrogen – 30 percent by 2023, then 100% by 2030.
Before we get to the hydrogen, Woodley and his colleagues Professor Bruce Mountain, the director of the Victoria Energy Policy Centre, and Dr Steven Percy, a senior research fellow at the centre, have been railing against the original plan since it was announced.
In a paper from June 2021, the experts conclude that "there is at best a tiny market for the sort of service that [Kurri Kurri power station] can offer and so it has no prospect of earning anywhere near the revenues needed to recover its outlay".
This is due to the relatively small demand for gas peaking power as well as the presence of the Colongra gas peaking plant 50 kilometres from Kurri Kurri. Colongra was bought by Snowy Hydro for $234 million in 2015 and is almost identical to Kurri Kurri and already provides much the same service that Kurri Kurri is supposed to.
Moreover, AEMO predicts that peaking gas generation in NSW will together produce electricity for between four and 13 hours per year in the period to 2030. The report also notes that "using AEMO's build cost assumptions (and the demonstrated build cost of gas generators) [Kurri Kurri] is likely to cost at least 50% more than the $600 million that the government has provided in the 2021-22 budget". That is before the cost of refitting the gas plant to hydrogen under Labor's proposal.
Woodley also notes that Kurri Kurri "is the worst location for a gas station you can think of. It's not on the main pipeline system so 20 kilometres of new pipes will have to be built". The plant will only have enough gas "to run (at capacity) for ten hours and it will then take a day or so for its gas supply to recharge," says Woodley.
The Kurri Kurri plant is unnecessary, uneconomic and will come in way above the quoted price. That is all before even considering Labor's proposal.
Hydrogen component, rising costs
Woodley says that hydrogen can act "a bit like ethanol in petrol. A gas plant can run on roughly 10% hydrogen without needing any significant modifications. However, when you get up to the 30% mark that Labor wants by the time it is constructed in 2023, then problems start to arise. Let alone attaining 100%."
First of all, as noted by Bruce Mountain in The Conversation, the cost of retrofitting existing gas plant turbines to handle even 30% hydrogen is considerable.
The next problem is how to get the hydrogen to the plant.
"The hydrogen either has to be transported to the station via the pipeline system or via truck. Kurri Kurri's connecting pipeline can handle a 10 percent hydrogen mix, however beyond that exceeds what those pipelines are designed for."
Woodley explains that "hydrogen is a very small molecule, and can leak from the system far quicker than methane. Moreover, hydrogen embrittles steel. As a result, pipelines will need to be made out of higher quality steel further increasing the price of the gas plant."
"Technically it is possible, but economically you're talking about two to three times the cost to retrofit a gas plant and pipelines than to develop a hydrogen plant from scratch."
Gas or batteries?
"Right now, there are no to-scale hydrogen generators in the world. Because, if you look at the economics between the losses in converting energy into hydrogen and storing that energy directly into a battery, batteries come out on top every time," Woodley says.
Short duration gas/diesel peaking plants, such as Kurri Kurri, fill roughly the same role in the energy market as batteries. But batteries do it cheaper, more efficiently, faster, more reliably and without emitting pollutants and greenhouse gases.
Woodley asks "why spend $1 billion plus of taxpayer's money on plant that isn't needed in the first place, at least for this decade, especially when there are better alternatives when it is needed?"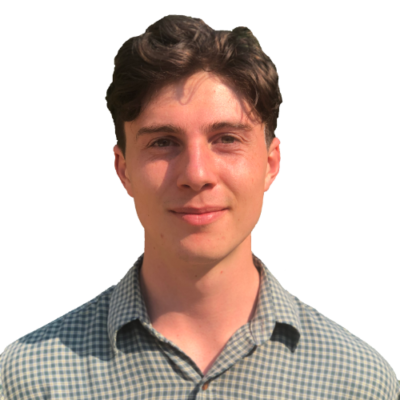 Callum Foote is a journalist and Revolving Doors editor for Michael West Media. He has studied the impact of undue corporate influence over Australian policy decisions and the impact this has on popular interests.