America should follow Australia's example and keep Big Pharma in check – and medicine available at reasonable prices – by supporting the import of generic versions of key drugs such as Gilead's HepC cure. Hazel Heal tells her story.
If you're among the 88% of Americans who believe the government should be doing more to bring down prescription drug prices, this story is well worth your attention.
In brief, the government's Centers for Disease Control and Prevention spent hundreds of millions of dollars for research to prove that Truvada, taken once daily, is highly effective in preventing HIV for those at risk of contracting the virus.  This is called "Pre-Exposure Prophylaxis", commonly known as PrEP.  It was a huge public-health breakthrough because, until then, Truvada had only been used to treat people after they'd contracted the virus.
Despite the fact the government was granted multiple patents for PrEP, Gilead has refused to honor them. As a result, US taxpayers have never seen a dime in royalties from their research investment. Instead, all profits from the Truvada-as-PrEP market have gone to Gilead. Last year alone, Gilead generated $3 billion dollars from the sale of Truvada.
"Gilead must respect the US patent system, the ground-breaking work by CDC researchers, and the substantial taxpayer contributions to the development" of Truvada-as-PrEP, said Health and Human Services Secretary Alex M. Azar II in filing suit against Gilead. The lawsuit calls Gilead's actions
"malicious, wanton, deliberate, consciously wrongful, flagrant and in bad faith."
Gilead, which insists the government's patents are not valid, gained notoriety in 2013 for its $1,000-a-pill Hepatitis C treatment. Those treatments were also initially developed with US government funding. Sadly, in that case, the government neglected to obtain any patent rights in return.
The government's lawsuit against Gilead is a good first step in bringing down prices and clawing back some of the taxpayer dollars government invested in HIV PrEP research. But there is much more that government, insurance companies and patients can do. Truvada provides a telling example.
According to GoodRx, the average US retail price for a 30-day supply of Truvada is $US2139.94 which pushes the annual cost over $US25,000. We know for a fact Truvada is not expensive to make because that same 30-day supply can be had for just $US25 from reputable online suppliers like FixHIV. And that's not for some cheap no-name copy.
That $US25 buys a high-quality generic, made by well-known manufacturer Mylan Pharmaceuticals, which has a decade long track record of being equivalent in quality to Gilead branded Truvada. What is more, Mylan, unlike Gilead, honors the US government's PrEP patents, paying a small royalty for each prescription.
How can such price disparities exist?  The only reason is that we put up with it. Along with the drug companies, our media, doctors and politicians all bear some responsibility.  Medicaid Part D actually prohibits the government from negotiating discounts from drug companies. So what can an individual do?
Well, you could do what I did. In 2015, I was near death with Hepatitis C. I'd tried the old drugs, but they'd failed to work. I was aware of those miraculous new $1,000 pills, but I could not afford $168,000 for the six-month supply I needed to be cured. The price was like a gun to my head.
Then I came across Dr. James Freeman in Australia, whose FixHepC website was helping patients around the world import generic versions for closer to $1,500 per treatment. I thought there had to be some catch. What they were offering seemed too good to be true.
But I did my research and everything checked out — there were credible news media articles, patient testimonials, and a physical street address. With a badly cirrhotic liver and a fierce will to live, I paid my money and took my chances.
Today, I am cured and my life has been transformed. I've completed a human rights law degree and made it my business to study medication pricing. I've learned that in market economies only two forces can modify prices — regulation and competition.
On the regulation front, Uncle Sam should be applauded for demanding royalties from Gilead on US government-owned patents. A good next step would be to attach unassailable patent rights and supply-price guarantees to all government research grants. That's what any venture capitalist would do. Medicare must also be given the right to negotiate directly with drug makers.
With regards to competition, Americans should look to personal importation to increase pricing pressure on Big Pharma. Why? Because it works. The governments of Australia, New Zealand, Italy, Switzerland and the UK were all able to strike exceptionally good pricing deals for branded Hepatitis C drugs after personal importation took off.
Nothing beats competition when it comes to getting a decent price. I'm living proof.
Hazel Heal is a human rights lawyer from New Zealand.  She is the lead advocate for Hep C Action Aotearoa, a Seed the Change Charitable Trust project.  She visited Boston in December 2019 for The Liver Meeting.
———————-
https://www.michaelwest.com.au/time-to-call-a-truce-in-the-war-on-drugs/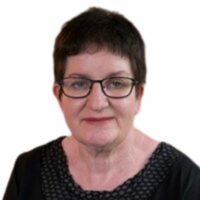 Hazel Heal is a human rights lawyer from New Zealand. She is the lead advocate for Hep C Action Aotearoa, a Seed the Change Charitable Trust project. She visited Boston in December 2019 for The Liver Meeting.