How good is a 200 per cent return! That's what Caymans company, Eastern Australia Irrigation, made from Australian water and cotton farms. Michael West reports on the eye-raising accounting issues and fishy water valuations of its Australian subsidiary Eastern Australian Agriculture – which appear to have turbo-charged returns for unknown investors in the Caribbean.
Farmer and former Liberal Party senator Bill Heffernan warned against taxpayer money being used to purchase overflow land (OFL) water licences that involve floodwaters, or water that is "in the clouds". He variously described these deals as: a fairy tale, a con job and cooking the books.
Unfortunately, Bill's trifecta of warning have gone unheeded by his political party. In August 2017, $80 million was given to Eastern Australia Agriculture (EAA) for the acquisition of two OFL water licences at properties at Clyde and Kia Ora.
This taxpayer-funded purchase delivered a windfall gain of at least $52 million for the benefit of Eastern Australia Irrigation (EAI), the parent company of EAA in the Caymans Island. The ultimate beneficiaries of this bonanza are unknown investors.
Barnaby Joyce had ministerial responsibility for the $80 million purchase through the Department of Agriculture and Water Resources (DAWR). Barnaby's colleague, Angus Taylor, is managerial alumni of both EAA and EAI. The various relationships of Angus Taylor with EAI and EAA on the public record are as follows:
Founder of EAI from 2007
Director of EAI from 2007 until FY2013
Director of EAA from 26 June 2008 until 25 November 2009
Secretary of EAA from 26 June 2008 until 18 December 2009
Part of key management personnel of EAA from 2007 until FY2013
Consultant to EAA FY2009
Last Friday, large law firm Ashurst produced a media release on behalf of its client in the Financial Review. Neither Angus Taylor, nor any member of his family, had any financial interest in EAI or any associated company, it said. When it comes to law firms issuing statements on behalf of clients though, it is usually more useful to focus on what they leave out rather than what they put in.
Set out below are some of the important omissions which pose serious questions for Ashurst's client, for both our elected representatives Barnaby Joyce and Angus Taylor. In summary:
Did EAA spend $7.2 million on advisors when purchasing Clyde and Kia Ora in 2008 and how much of that was received by Angus Taylor?
Did EAA successfully negotiate with DWAR to be compensated for $16 million for infrastructure which had cost it a fraction of that amount?
Did investors in EAI make returns of 200 per cent from financing the purchase of EAA in 2008 and selling out of the company in 2018?
Did EAA pay any income tax in Australia on the windfall gain made on the water licences sold for $80 million?
Did EAA avoid income tax in Australia by overstating the original cost of the water licences sold for $80 million?
Financial Benefits Flowing Before Water Licences Sold?
The Ashurst Friday statement also said: "We are further instructed that he [Angus Taylor] has not received any benefit of any kind for the sale of any water or land owned by EAI or any associated company and we are not aware of any matter which would cause us to doubt the accuracy of these instructions."
Perhaps Ashurst is not aware of the quantum of consultants' fees received by Angus Taylor from EAI, EAA and associates. A lot of government money ($80 million) has been received by EAA for the sale of water. Before the water was sold, a lot of money seems to have been paid by EAA to advisors of which Angus Taylor was one.
It is important to note that Taylor was a director of EAA in 2009 and of its parent, EAI, until some time in 2013 before he entered Parliament. There is no allegation in this story that Angus Taylor has done anything wrong.
The Ashurst media release in the Fin reports a source saying: "Ashurst was responsible for setting up the corporate entities to own the farms while Mr Taylor found the farms, valued them and wrote a plan to make them profitable". So how much exactly did Angus Taylor receive for his consulting work on the purchase of the two farms?
The EAA accounts for FY2008 show that the two farming properties (including water licences) involved an outlay of $7.2 million on direct costs related to the acquisitions. These costs would normally include stamp duty, accountant fees, lawyer fees and consultant fees which related directly to the acquisitions.
Apparently, Queensland stamp duty does not apply to business property used to carry on a primary production business. In that case, EAA has paid around $7.2 million to advisors in connection with the acquisitions of the Clyde and Kia Ora properties in FY2008. Presumably, one of advisors was Angus Taylor.
Water Licence Negotiations Mixed with Infrastructure Asset?
EAA's accounts for FY2008, show that the purchase cost for the two farms was around $97 million with some $60 million of that cost attributed to water licences, $39 million to land and $1.5 million to infrastructure.
The infrastructure of $1.5 million relates to water storages and channels on the farms. Maps of the EAA farm properties from around 2003 show significant water storages were already in place at that time. On the Clyde property this included storages designated as S1 to S11. The two storages, S10 and S11, represented roughly half of the water volume that could be captured by the 11 storages on the property.
According to EAA's accounts from FY2009 to FY2016, the company subsequently incurred additional infrastructure costs of $10 million on its two farm properties. EAA's total costs for infrastructure assets therefore add up to $11.5 million.
Turn to February 9, 2016, and EAA's letter to the DAWR in respect of selling overland flow water from the Clyde property: "We would consider a fair purchase price for storage 10 and the associated pumping and channel infrastructure to be $16 million."
One storage on one property for $16 million. EAA seems to be asking here for significantly more than the costs it incurred on all water storages on both of its properties. In later correspondence, EAA requests that DAWR make an offer for a water licence that also compensates it for this $16 million of infrastructure. It appears that request was granted.
Returns to Investors in the Cayman Islands?
In business, the Cayman Islands is renowned for two things: secrecy and tax avoidance. Both factors seem to be in play with EAI and its Australian subsidiary EAA. The entities which indirectly invested around $70 million in EAA through EAI have done very nicely. Their original investment was effectively returned when the Commonwealth paid $80 million for OLF water licences of Clyde and Kia Ora.
It has been reported that EAI also earned interest of $60 million from its financing of EAA and a further $70 million – $80 million from selling out of EAA during 2018. At the time of selling out, EAA's cotton producing farms with productive water licences were intact.
Doing the maths, that adds up to around a gross result of $210 million – $220 million on an original investment of $70 million. Roughly a 200 per cent return. The identities of the ultimate beneficiaries of this stellar return are mostly unknown. Apart from UK hedge fund, EF Realisations with its 9.6 per cent (which reported to the London Stock Exchange about how well it had done from its investment in Australian water). Otherwise, the Cayman Islands connection makes the rest of the shareholders a secret.
Income Taxes paid in Australia, $0?
It would be nice to report that EAA's $80 million sale of water licences for a book profit of $52 million had resulted in some income taxes being paid to the ATO. Some public benefit attached to the Cayman Islands profits. Alas, that doesn't seem to have been the case. EAI appears to have made a windfall gain selling Australian water licences and avoided paying any Australian income tax in the process.
Angus Taylor may have written a plan for the farms to be profitable but the company EAA has not been profitable. EAA accounts reveal that it made an operating profit in one year out of ten, in FY2012. Over the period covering FY2018 to FY2017, EAA paid no income tax.
EAA's accounts show that it has racked up accumulated accounting losses of $39.6 million and carry forward tax losses of $46.5 million. EAA's profit on the sale of water licences of $52 million was largely absorbed by carried forward tax losses.
Cooking the Books and Tax Avoidance?
There is something fishy about the profit of $52 million from the sale of water licences that was first reported in EAA accounts for FY2017? Fishy in the sense that the profit from sale appears to have been understated to avoid income tax.
The EAA accounts for FY2017 were audited by PwC's partner Steve Bourke who was publicly shamed by ASIC for his audit work on the failed company, Vocation Limited. Bourke cancelled his registration as an auditor shortly after signing off on the EAA accounts.
It's the story that just won't go away: the murky, taxpayer-funded water buyback that's raised a lot of questions.

This week, #TheProjectTV took a plane over the property at the heart of the scandal to search for some answers. @hamishNews brings you the latest. pic.twitter.com/BzRASZxFqx

— The Project (@theprojecttv) May 5, 2019
The reported profit of $52 million was calculated as proceeds from sale $80 million less the cost of licences sold at $28 million. EAA's original cost for all the water licences of Clyde and Kia Ora was $60 million. It seems like a big stretch to presume that around half of that original cost, $28 million, was for two OLF licences associated with unreliable flood water.
The original cost of $28 million therefore appears to be overstated, which would mean the reported profit of $52 million is understated. On the available evidence, it doesn't stack up.
In its submission to the Productivity Commission dated September 2009, EAA described the water licences it acquired in 2008 as follows:
EAA owns water entitlements at two properties in the lower Balonne area of the Condamine-Balonne region.
The Kia-Ora property is situated approximately 7km south of St. George, Queensland, along the Balonne River. Kia Ora has two Balonne River harvesting licences, a Beardmore Dam licence and an overland flow licence.
The Clyde property is located 10km south-west of Dirranbandi, Queensland, at the intersection of the Balonne and Narran Rivers. Clyde has two Narran River harvesting licences and an overland flow licence.
Doing the maths, we have:
Kia Ora: 4 water licences including 1 OFL water licence for a total cost of $42 million,
Clyde: 3 water licences including 1 OFL water licence for a total cost of $18.8 million.
Taxpayers ended up buying the OFL water licences: one for Clyde and one for Kia Ora. So how much of the original costs of $42 million and $18.8 million related to the OFL water licences? This is not broken up in the accounts.
A naïve calculation would run as follows:
Kia Ora original cost $42 million for four licences equals around $10 million each,
Clyde original cost $18.8 million for three licences equals around $6 million each.
By this calculation, the cost of the two OFL water licences sold was $16 million ($10m + $6m), not $28 million, and the profit on sale was $64 million, not $52 million.
The calculation is naïve because it almost certainly understates the profit on sale of the OFL water licences. It treats all the EAA water licences as interchangeable. In contrast, water experts in the media have indicated that the OFL water licences would have cost much less than river harvesting licences because they relate to unreliable water flows from highly irregular rain events.
According to a Queensland Department of Agriculture and Water Resources document dated March 28, 2017:
The company [EAA} has a number of other, more reliable entitlements and large storage facilities on this property which will allow them to continue as a mixed-farming (irrigation/dryland) business.
The company has confirmed that the removal of overland flow will have little impact on their continuing irrigation activities or local employment on the property.
Therefore, the impact on the property and St George's employment [of selling the OFL licences] must be low.
The two OFL licences appear to have had little value to the company's cash generating operations. In contrast, the four river harvesting licences and single dam licence were for relatively reliable water and more valuable to the company in carrying out its agriculture business.
These assets are now controlled by private equity people from Canada.
Public support is vital so this website can continue to fund investigations and publish stories which speak truth to power. Please subscribe for the free newsletter, share stories on social media and, if you can afford it, tip in $5 a month.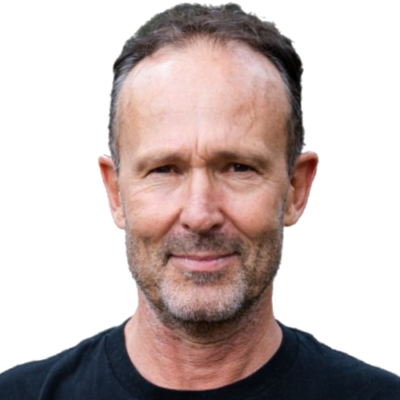 Michael West established michaelwest.com.au to focus on journalism of high public interest, particularly the rising power of corporations over democracy. Formerly a journalist and editor at Fairfax newspapers and a columnist at News Corp, West was appointed Adjunct Associate Professor at the University of Sydney's School of Social and Political Sciences.