Curiously, the Queensland government appears keener to get Adani's $10 billion thermal coal mine up and running than Adani itself.
There are no earthworks happening at Carmichael, no engineers being hired by the dozen, no site preparation by the Indian conglomerate and not a whiff of a bank to provide project finance.
Yet the Queensland government shoved a little favour through for Adani last Wednesday as the world's attention was rivetted to the US elections.
#Adani #coal: Queensland government's sneaky deal will not save India's poor
What is going on?
The 26 or so people working in Adani's office are mostly PRs, lawyers and admin people. The engineers have been sacked. To be fair dinkum about a project the size of Carmichael, Adani would have to hire 100 engineers just to start. There are no signs of it.
Ironically, the Indians are moving ahead with a suite of solar projects here, as well as the subcontinent. Adani unveiled at a mining conference in May the first of four projects solar portfolio (two solar projects totalling 250MW in Queensland and two totalling 400MW in South Australia – one, Whyalla, is reported to be progressing quickly).
In India and elsewhere the company is ramping up its renewable projects. It remains in coal-fired power plants but its expansion into clean energy – in line with India's proactive energy policy, is aggressive.
In the past year the price of coal has doubled, something which would make a Carmichael mine more competitive, perhaps even almost viable at current spot prices. But there is a hitch; Adani is selling to itself to fuel its power stations in India.
The rally in the price of coal therefore makes it simply uneconomic to import coal. The cost of imported coal-fired power generation in India has gone through the roof. It is now almost two times the cost of solar at $US4 per kilowatt hour versus $US7/KH. That is the deal killer. That is why Carmichael won't happen.
Already, electricity is heavily subsidised by government; the retail price of power averages one rupiah per kilowatt hour whereas the landed cost of new imported coal-fired power generation is 7 rupiah/KW hour. Solar is cheaper. Importing coal doesn't stack up. Nor will it.
Not that it would ever generate much income for Australia anyway. Adani Mining in Australia is owned by an Adani company in Singapore which is owned by an Adani company in the tax haven of Mauritius.
Meanwhile though, back in Brisbane, as the project shows no signs of life, the government of Annastacia Palaszczuk is devoutly giving it mouth to mouth with this latest mates' deal on water rights.
In the absence of a better conspiracy theory, the only valid explanation can be that both parties are so loath to be framed by the other as "anti-jobs" they would rather suffer criticism for damaging the environment and backing a project with no commercial chance of success.
The government is so shamelessly political, so desperate not to be wedged as anti-business and anti-jobs, it would rather risk blowing up billions in taxpayer funds.
That is what is at stake as, the federal government won't disclose it but Adani has its hands out for a subsidy from the $5 billion Northern Australia Infrastructure Facility (NAIF). It is a good bet the Indians are telling the feds they will start digging the big hole if they get a billion dollars.
So, in India, imported coal prices have jumped 60 per cent between April and October this year as renewables have become ever more efficient.
But the rally in the coal price is likely to be short-lived. This is evinced in the contrast between futures and spot prices. The futures markets have thermal coal priced at $US79 a tonne for 2022 while the spot price is $US110.
That lower futures price is commodity markets saying the price of thermal coal is in structural, not cyclical, decline.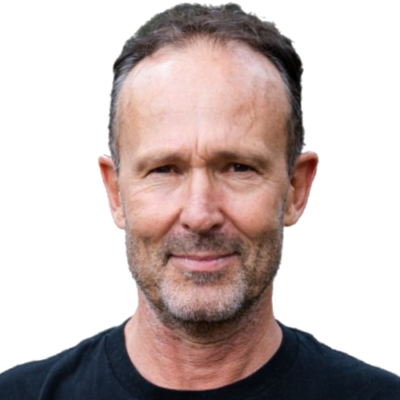 Michael West established michaelwest.com.au to focus on journalism of high public interest, particularly the rising power of corporations over democracy. Formerly a journalist and editor at Fairfax newspapers and a columnist at News Corp, West was appointed Adjunct Associate Professor at the University of Sydney's School of Social and Political Sciences.