The Commonwealth Bank's psychopathic pursuit of profits came into full view when its former chief medical officer Dr Benjamin Koh went public about Comminsure, the bank's life insurance arm, cheating its sick and dying customers on insurance policies they had paid for for years. The bombshell dropped by Koh on the ABC's Four Corners program led to two parliamentary inquiries: Whistleblowers and Life Insurance. The bank went into crisis mode. A raft of claims, rejected for years, were suddenly paid out. The Labor Party swung behind calls for a Royal Commission into the banks. The doctor sued the bank for unfair dismissal. The matter has just settled. Here, he writes about his life since detecting fraud and being snubbed upon reporting it to his superiors, his crisis of conscience and the solitary dilemma of being a whistleblower.
It has been over two years, but my legal battles with Comminsure have finally ended. A case management hearing before Justice O'Callaghan was held in the Federal Court on Friday May 25, 2018. The court noted then that consent orders will be filed soon to finalise the matter.
I have now accepted Comminsure's offer of settlement and the matter is concluded. The details of the settlement are not important. I am mindful of being respectful and accept, in any case, that there would be an expectation of confidentiality of the settlement terms between the parties. What is important, from my view anyway, is that I've kept my integrity, and hopefully some dignity, through this process.
This short opinion piece is not just to tell my story, a story that has so far remained untold while the matter was before the courts. This article is also my small gesture of thanks to the many in the public who had reached out to me telling me their stories, to those who have given me their appreciation, support, goodwill, and even by an artist who has made an offer to paint my portrait for an art exhibition. I am humbled.
American philosopher Aldo Leopold once said "Ethical behavior is doing the right thing when no one else is watching – even when doing the wrong thing is legal". I always thought I was a good person. But the reality is nobody knows how one would react when faced with ethical challenges. I did not wake up one day wanting to launch a crusade against an institutional Goliath. Rather, I was an accidental whistleblower who was placed in a situation where I could not do anything other than to speak truth to power.
When I resigned from Comminsure as the Chief Medical Officer, I walked away because it was the right thing to do. As I previously explained to the various parliamentary inquiries, I had initially raised ethical concerns with senior executives on issues I witnessed as the CMO. I felt that just because some things were common practice did not make it right. I did not initially think my raising of concerns was anything special. I did it because it was my job and I felt it was the right and ethical thing to do as a doctor.
As I have intimated to the ministers, how could any decent person stay silent if they witnessed sick, terminally ill and dying customers being mistreated, based on the dubious technicality of ambiguous terms in an insurance contract? Could common human decency justify standing by when an accident victim who has become paralysed is told the disability is not severe enough; or when a survivor of abuse is enduring the humiliation of their mental health diagnosis being questioned?
My conscience would not allow me to look the other way if I knew clients did not have the physical or the financial strength to fight for their entitled right. A difficult telephone conversation I had with a client's treating doctor as the client's last rites were being performed in the background still haunts me.
As previously disclosed to parliament, when my pleadings to the board of Comminsure still brought about no change – except, of course, a farcical excuse to find fault against me – I decided it was time to go. When I left, I refused to sign a deed with a gag clause in return for money. I felt it would be accepting blood money. I just wanted to walk away. I told myself that I did my best, and I did what I felt was right. This is why it weighed heavily on my mind when I was later approached by the media to tell my story on television.
I am a private person who does not enjoy being in the spotlight. When I was approached by 4-Corners to do the piece on Comminsure, I had declined numerous times before finally agreeing. It was a difficult decision for me and I did so after much self-reflection.
A big part of what persuaded me was speaking to my family, who helped reaffirm my moral compass, and my Dad's illness when I was going through the process with the bank. My Dad died not long afterwards and my regret was him not knowing the outcome. While I dismayed having, by circumstance, to keep my grieving process on hold, I was glad that my speaking out brought about social change. This was done with the help and tenacity of Senator John Williams through the parliamentary inquiries into the life insurance industry and into better whistleblower protection. Hopefully someone else can benefit from what I have done.
My legal action was never about financial interests. My primary motivation has always been to ensure that financial and social justice for all Australians remained alive in the public discourse.
I felt that goal had been achieved when the Financial Services Royal Commission (FSRC) was eventually announced. I was comforted by the fact that I may have had some small part to play in that occurring. The FSRC has only begun exploring a few limited areas, yet it has already highlighted the conflict and corruption that is happening in the financial services industry.
While sad to hear the personal stories of victims of the financial institutions, I felt vindicated. It was consistent with the culture that I had foreshadowed. I respected the bravery of the victims who spoke up, especially Fair Work commissioner Donna McKenna. Ms McKenna is, like me, a very private person. She decided to speak up because it was the right thing to do. It made me feel less alone.
The long walk to an ethical utopia in Australia's financial services industry has still some way to go. But for now, at least my journey in that quest has ended. I can finally now take pause and begin the grieving process of the passing of my Dad. I've emerged a little bruised and worse for wear, but as they say, what doesn't kill you makes you stronger. Fingers crossed.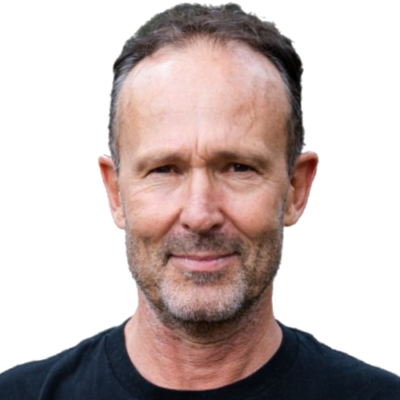 Michael West established michaelwest.com.au to focus on journalism of high public interest, particularly the rising power of corporations over democracy. Formerly a journalist and editor at Fairfax newspapers and a columnist at News Corp, West was appointed Adjunct Associate Professor at the University of Sydney's School of Social and Political Sciences.