University professors have railed against the rising corporatisation of Australia's universities. Mass redundancies, lack of accountability and diminishing quality of education are just some of the issues, as vice-chancellors turn the focus to the gigantic market for Indian students. Michael Sainsbury reports.
Barely weeks into the academic year, in early March, ten of Australia's stupendously remunerated university vice-chancellors, and a phalanx of advisers, left their campuses to take an all expenses paid trip with Education Minister Jason Clare to India.
Australian unis are targeting international students like it's 2019 and the pandemic – which dented international student numbers, but not profits – never happened. And while China still continues to provide the most students, and income, Australia's universities are aiming for hundreds of millions more dollars from the lucrative Indian student market, now the second largest source of income and rising.
As of December 2022 there were 619,371 international students studying in Australia; still down from the 2019 peak of 756,610, but well ahead of 2015's 497,166.
Australia's universities: bosses reel in $1m-plus salaries, $1bn profit on back of staff underpayment
The dogs of reform are howling
While it continues to push the case for more international students, the Albanese government is at least awake to the fact that reform in the sector is needed. Minister for Education Jason Clare has committed to establish an Australian Universities Accord to "drive lasting reform in Australia's higher education system."
At the same time as they ramp up international students numbers, Australia's increasingly corporatised universities are moving further away from core academic principles, according to the Australian Association of University Professors ( AAUP) submission to the Accord process:
"The core national functions of universities are: to create knowledge; to disseminate knowledge through advanced teaching; and to establish a deep reservoir of expertise that the Nation can draw upon.
"Delivery of these functions relies on implementing the core academic values of: rigour in expertise; commitment to advancing and promulgating knowledge; collegiality; freedom of speech; robust intellectual discourse; freedom of academic research; and truth in all academic work. The national interest, public good, and reputation and export value of Australian universities has been built upon – and is critically dependent on – universities working in accordance with these seven core academic values.
"Unfortunately, university managements are increasingly disconnected from and unaccountable to academic values and academic communities. Students, Government, industry and granting bodies, pay universities to deliver services according to academic values, but academics are impeded from working in accordance with academic values by interfering management. Further, the managers themselves do not work in accordance with academic values."
The professors ask that if, by breaching those values, do university managements now defraud paying stakeholders and the wider public? They say that this breach by management undermines the function, reputation and value of Australian universities:
Current university managements are comfortably unaccountable, to the extent that they publicly ignore empirical facts, make obvious lies, and engage in unscrupulous authoritarian practices to enforce their wishes and silence opposition.
A ticket from India
During the pandemic and in line with their newfound corporate principles, Australia's universities have embarked upon often vicious cost cutting regimes.
This has focused largely on mass staff redundancies – no one knows the real number, but the National Tertiary Education Union (NTEU) has estimated 40,000 plus – along with the rampant use of rolling contracts and casualisation.
Many are also eyeing the construction of campuses in India, as well as joint courses with Indian universities as evidence piles up that Australia's educational institutions – along with business in general – see India as the new China.
Big ticket overseas junkets by groups such as Clare and the VCs are always only ever about good news. But there are already several hitches in the sector's India plans as serious questions are being raised about the prospective quality of Indian students and the potential for students switching from university to other activities once they secured visas.
This has seen a growing number of universities introduce restrictions on Indian students and even bans in some states. So far they include Edith Cowan University, Victoria University, the uni-education agents working for Southern Cross University.
The Review of the Migration System, released recently, could see more restrictions placed on international students. It has raised the issues of the suitability of students to fill Australia's skills shortage, English competency and the extended hours that students are now allowed to work.
Quality control issues
There are increasing questions over quality control at Australia's universities. The professors note there are a number of recent examples of this that have received extensive publicity and including another un-publicised example of an unnamed a dean who acquired his position by pretending to have a PhD and "who in consequence has significantly damaged his School through untrained decision making; many instances of staff and student abuse; and further instances of potential corruption."
A case that MWM has been following, of academic and serial grant collector Dr Justin O'Brien bears out this point. In November 2020, MWM reported on O'Brien's activities. He abruptly departed a professorial position at Monash University in June 2018 after an investigation into abuse of his university credit card, bullying and harassment of staff and bringing the reputation of the University into disrepute.
MWM has reported that O'Brien is now being funded by the University of Sydney Business School for a paid PhD (O'Brien already has a PhD from Queens University, Belfast.) The scholarships range from $30,000 to $45,950 yearly (tax-free) to support study for a PhD or Master of Philosophy at the university's Business School for three or more years.
MWM's inquiries to O'Brien's two supervisors Associate Professor Juliette Overland and Professor Gail Pearson about his PhD were met with a terse email from a university public relations manager Rachel Fergus.
That academics are no longer free to speak for themselves but rather prefer the corporate veil of a public relations department, is telling.
Fergus claimed they were unable to comment due to their privacy responsibilities to students, but offered no response of substance to questions anyway.
University staff take the hit, bosses the loot
The marvel of Australian universities is their unique ability to defy the normal rules of financial gravity. The more students they have on their books, the lower their staff costs are.
Indeed, across all Australian universities, employee expenses were down by 5% including 4.6% for academic staff and 6.7% for professional staff, with payroll tax also down by 5.3%.
The millions in wages stolen by these once hallowed institutes of learning and research are also mounting, with the latest count more than $100 million, according to a report by the National Tertiary Education Union.
The University of Melbourne, whose Chancellor is paid about $1.5 million per year, leads this ignominious race with $31.6 million in four cases. University of Sydney, whose former Vice Chancellor Michael Spence set new Australian records for VC pay, and under whom the theft occurred, owes $12.7 million.
"This report exposes what we've known for some time – systemic wage theft has been baked into universities' business models," NTEU National President Alison Barnes said.
It's heartbreaking our public universities are being run like greedy corporations with no respect for paying hard-working staff what they're owed.
Barnes also told MWM that she believed that there was a lot more to come as the union continued its work in uncovering serial and systematic underpayments. Especially galling as the vice-chancellors take home, on average, more than $1 million in yearly wages, far more than their counterparts in most other Western nations.
"It's a damning indictment of university vice-chancellors on such high wages in the context of stealing wages from their most vulnerable staff. They try to hide behind what they describe as 'complicated enterprise bargaining agreements.' But that's rubbish – there's never a mistake with vice-chancellors' pay."
Academics on strike
Earlier this month, academics across the country went on strike as unions continued to put pressure on university management.
The numbers that are starting to come through for last year's profits – and losses – are not nearly so good. It seems online classes and remote teaching were a bonus for universities as students suffered from the lack of face to face teaching.
A recent investigation by The Guardian found that universities were dramatically increasing online courses – now up to 850 – that had no actual teachers at all and are outsourced to third parties
A cynic might posit that Australian vice-chancellors may see the answer to their problems being teacher free universities.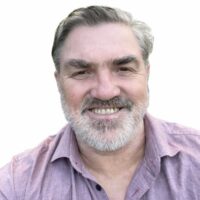 Michael Sainsbury is a former China correspondent who has lived and worked across North, Southeast and South Asia for 11 years. Now based in regional Australia, he has more than 25 years' experience writing about business, politics and human rights in Australia and the Indo-Pacific. He has worked for News Corp, Fairfax, Nikkei and a range of independent media outlets and has won multiple awards in Australia and Asia for his reporting. He is a fierce believer in the importance of independent media.