The Coalition is cracking down on charitable organisations. However, the Australian charity promoting arms deals on behalf of weapons makers that profit from humanitarian catastrophes is unlikely to be in the government's sights. With the weapons expo LandForces wrapping up in Brisbane this week, Michelle Fahy delves into the charity behind LandForces.
The Morrison government has charitable organisations in its sights. It proposes to amend the legislation covering charities so that minor legal misdemeanours by staff or supporters of a charity could be used as a prompt by the regulator for a review of a charity's privileged status.
St Vincent de Paul told The Saturday Paper that if an activist wearing a Vinnies T-shirt refused to move along when asked by police, Vinnies could risk having its charitable status removed.
Hands Off Our Charities, an alliance of Australian charities, said in a submission to government: "The proposal is a major overreach and the need for further regulation has not been (and in our view cannot be) properly explained."
Yet consider the activities of a not-for-profit organisation that many Australians will be astounded to discover has gained privileged charitable status – AMDA Foundation Limited (AMDA).
AMDA is the organiser of Land Forces, a biennial military and weapons exhibition running in Brisbane this week showcasing organisations "operating across the full spectrum of land warfare".
The 600 exhibitors at Land Forces include local and multinational weapons manufacturers and other suppliers to military forces. Event sponsors include global arms corporations such as Boeing, BAE Systems, Lockheed Martin, Rheinmetall, General Dynamics, Saab and Hanwha, along with local companies Electro Optic Systems (EOS), CEA, and NIOA. Representatives from foreign governments and militaries are among the attendees.
Several of AMDA's arms-maker sponsors have supplied their weaponry to the two countries leading the coalition fighting the war in Yemen – Saudi Arabia and the United Arab Emirates. The UN has been pleading for years for countries to cease supplying weaponry to these countries.
In late 2018, the New York Times published distressing photographs of emaciated children in Yemen dying as a result of aid blockades during the war. The mass starvation continues. UNICEF has said more than 400,000 Yemeni children under five could die preventable deaths this year.
Promoting arms deals on behalf of corporations that have profited from this unspeakable humanitarian catastrophe is the antithesis of what an Australian registered charity should be doing.
But the political posturing evident in the government's proposed changes is unlikely to result in any repercussions for the AMDA Foundation. Instead, it is 'activist' environmental charities that are being targeted by the changes. Which is precisely the problem with such sweeping broad powers. They can be implemented selectively to silence voices the government does not want heard.
"It is the principle that underpins the change that is wrong, regardless of who it is used to target," said Matt Rose, Economy & Democracy Program Manager at the Australian Conservation Foundation.
Arms trade promotion a "charitable activity"?
AMDA runs numerous major military and weapons-related trade exhibitions around Australia. Its roster of events includes Avalon, a biennial aerospace military and weapons expo in Victoria, next slated for early December 2021. The Indo Pacific Expo, a maritime warfare exhibition, is scheduled for May 2022 in Sydney.
These and other industry trade shows bring together sellers and buyers of weaponry and other military and security-related equipment. "Doing business is easy at Land Forces," says its website, noting that Land Forces serves as a "powerful promotional and industry engagement forum".
AMDA says it exists to help the "general community in Australia". But the general community is not permitted to attend Land Forces nor AMDA's other arms exhibitions. (The public can attend the Avalon Air Show, a separate public event run at the same time as the Avalon arms expo.)
AMDA is part of a group of companies registered with ACNC which operates around the country. It had 24 full-time-equivalent employees and a gross income in 2020 of $11.7 million – 32% of which came from government grants and 61% from operating revenue. Its income in 2019 was $26.2 million, mostly from operating revenue.
Revolving doors and conflicted interests
The AMDA board is an all-male affair. Its chair is former chief of the Royal Australian Navy, Christopher Ritchie, who joined the board in May 2017 while concurrently sitting on the boards of Lockheed Martin Australia (until 2020) and German naval shipbuilder Luerssen Australia, both multibillion dollar contractors to the Defence Department.
Former chief of army Kenneth Gillespie sits on the AMDA board while also sitting on the board of Naval Group, the French multinational building Australia's controversial new submarines. Gillespie is also chair of the Australian Strategic Policy Institute (ASPI) Council, the highly influential and supposedly "independent" think tank tasked with providing strategic advice to the government.
ASPI is sponsored by Naval Group as well as other global arms manufacturers including Lockheed Martin, Thales, Saab and Northrop Grumman. ASPI has been vocal in its anti-China 'war drums' rhetoric, stoking regional tensions, along with the Asia Pacific arms race.
Reputation Laundering: weapons companies infiltrating schools to promote education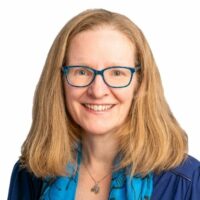 Michelle Fahy is an independent journalist who has been investigating militarism and the arms trade since 2009.