When the chairman of Grid Australia, Peter McIntyre,
issued a public apology
to cattle farmer and electricity activist Bruce Robertson two weeks ago there was one hitch.
It wasn't the apology itself. McIntyre had done the right thing. Governments should not sue their citizens for exercising their right to an opinion and Grid Australia is a peak body after all; little more than a front for the state transmission giants.
I'm Grid Australia. That's my company. You say that someone is using my actual ABN number?
The lobby group had sought to muzzle its critic Robertson with an intimidating letter from one of the world's biggest law firms, Ashurst. But it soon recanted and dropped the bully tactic after a public outcry.
The small hitch in the letter of apology, though, was the ABN number which appeared beneath Grid Australia's logo.
The number 46 144 749 413 may seem less than remarkable for the casual observer. Although for Bruce Robertson and his fellow consumer activist Peter Epov, this was the secret code which led to a whole new world of intrigue.
A search of the Australian Securities & Investments Commission (ASIC) database showed this same 11 digit number was registered to Grid Australia Pty Ltd, a company whose sole director was a Daniel Rosenberg of Caulfield South in Melbourne.
The plot had thickened. How could Peter McIntyre – who is also the managing director of NSW transmission juggernaut Transgrid – be the chairman of Grid Australia when this mysterious Daniel Rosenberg was the sole director?
Daniel Rosenberg, born Israel 1974. What was the connection? Was this Peter McIntyre's doppelganger?
It was time for a road trip. Accompanied by a photographer from The Age, we attended the Caulfield South address listed on the company search but there was nobody at home in the leafy Melbourne suburb … apart from the dog who barked a lot.
Not to be discouraged, we then made our way to the registered office – the only other clue of in the ASIC search.
It was here, at the offices of JM Partners in Horne Street Elsternwick that the first major breakthrough was struck.
Daniel Rosenberg was nowhere to be seen. His accountant however, Guy Biran, was there. Studying the ABN number quizzically, Biran said he had not heard of the electricity peak body.
"We have heard nothing from them; didn't know they existed," said Biran. Had he heard from Ashurst? "Are they lawyers? What are they?"
Biran explained how he had set up the company for Rosenberg, who was his brother-in-law, two years ago. Danny Rosenberg was a designer over in the nearby suburb of St Kilda.
It was doubtful, said Guy Biran, that Danny would know much about the electricity transmission people either. He was right.
Danny Rosenberg was out that day but we spoke with him over the phone. He operates a graphic design company, Clemantina, and claimed very convincingly to have never heard of Transgrid, nor Grid Australia's other five members: SP-Ausnet, South Australia's ElectraNet, Powerlink Queensland, Transend Networks in Tasmania or WA's Western Power for that matter.
"I'm Grid Australia. That's my company," Rosenberg told us. "You say that someone is using my actual ABN number?
"Why did I call myself Grid Australia? I'm a designer and manufacturer. I wanted to register (the name) Grid. We did the search. Grid was already taken but the next best thing was Grid Australia."
Had he had any dealings with the other Grid Australia – the interloper? No, nor their lawyers either. What did Danny Rosenberg think of this confusing situation?
"I think this whole story is crazy!"
And there the mystery stands for now. Questions were put to Grid Australia and Ashurst early this week. There has been no response.
It would seem Grid Australia – the peak body that is, as distinct from the legally-registered though lesser-known Grid Australia Pty Ltd – has no right to be threatening legal action, let alone taking it, as it is not a registered entity.
Grid Australia has used the same ABN under its logo in its Senate submissions, available on its website.
The networks lobby group was formerly known as ETNOF – Electricity Transmission Network Owners Forum – but changed its name to Grid Australia in 2008.
According to the website, there is little evidence of a board or a formalised structure, minutes of meetings, membership fees. It just lists Transgrid employees as contacts. Transgrid is owned by the state.
So we have a situation, effectively, where the NSW government has threatened a citizen with legal action to curtail his right to speak out about the electricity industry. This has come at a time when it is preparing to privatise its transmission and distribution assets.
* Some further digging shows that the domain "gridaustralia.com.au" is registered to the "Queensland Electricity Corporation Limited", ABN 82078849233, which owns the trading name "Powerlink", the Queensland TNSP.
According to A New Tax System (Australian Business Number) Act 1999, Section 23:
Identification offences

* You must not purport to identify yourself by using:

number that is not an * ABN as if it were an ABN; or
an ABN that is not your own.

Penalty:  Imprisonment for 2 years.

(2)* You must not purport to identify an * entity that is an * associate of yours by using:

a number that is not an * ABN as if it were an ABN; or
an ABN that is not the entity's own ABN.

Penalty:  Imprisonment for 2 years.

You commit an offence if:

you purport to identify yourself as being registered under this Act as the representative of 

an * entity; and

you are not the registered representative of the entity.

Penalty:  Imprisonment for 2 years.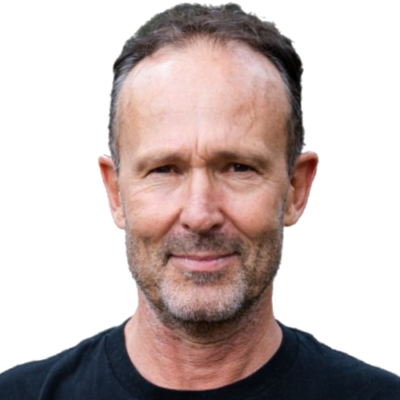 Michael West established michaelwest.com.au to focus on journalism of high public interest, particularly the rising power of corporations over democracy. Formerly a journalist and editor at Fairfax newspapers and a columnist at News Corp, West was appointed Adjunct Associate Professor at the University of Sydney's School of Social and Political Sciences.