After nine years of Coalition rule, a Liberal stampede out of Parliament House means political and social upheaval in the nation's capital. Out with the old political culture, in with the new. Stephanie Tran reports on the wave of political change.
Once upon a time, a change of government in Australia was an orderly event, at least for public servants. When Gough Whitlam took Labor to power in 1972, he flew from Sydney to Canberra to meet the people known as the ''permanent heads'' of the public service. Men whose names were revered and feared in the national capital: John Bunting, Arthur Tange, Alan Cooley, Keith Waller and Lenox Hewitt. Whitlam had some revolutionary notions for his new government, but he had no intention of challenging those institutions.
Some time in the 50 years since then, the ''permanent head'' has become fiercely aware of his or her (there are women now, unlike in 1972) impermanence as the head of a government department.
Today, the idea that any public servant in the high echelons would have any more permanence than a fleeting political office holder would be seen as laughable. In the case of Gough Whitlam's top adviser, John Menadue, Menadue even moved seamlessly, despite the drama of The Dismissal, to become Malcolm Fraser's top aide.
Now, even supposedly independent chiefs in the bureaucracy, let alone politicians' advisers, are becoming political fodder.
Australia has in the past 50 years moved closer and closer to the American system where a change of political party in government triggers a wholesale turnover of the top figures in the public service. 
Tough times for conservatives are good times for the progressives who have been warehoused in state Labor governments, universities and left-leaning think tanks for the past decade since the ALP last ruled.
The ScoMo heave-ho at the PMO
An investigation of staffers in the Prime Minister's Office and other ministries under former PM Scott Morrison found an influx of fossil fuel lobbyists, chief among them Morrison's principle private secretary Yaron Finkelstein who had been managing director of Liberal lobby firm Crosby Textor. Morrison's chief of staff John Kunkel had come straight across from the Minerals Council of Australia, the nation's most powerful coal lobby.
The new regime of Labor advisers is unlikely to have anything like the same fossil fuel skew, although Labor is heavily influenced by the gas lobby.
And this exodus of Morrison advisers will usher in a new culture to the leadership in Canberra as the former staffers seek to deploy their influence and lobbying expertise elsewhere and a new lot come in to advise Anthony Albanese and his ministry. Departing too will be  former News Corp employees who advised Morrison on media, wrote speeches and so forth.
It is hard to put a number on all this. There is little transparency surrounding political advisers. Some come in for special projects, others even though they may be on staff are not revealed on any comprehensive register along with what they actually do.
And the rest
The sudden departures too of senior government figures with the Liberal election rout augur for a substantial change in culture in the nation's capital. Where will former treasurer Josh Frydenberg bob up? The talk is Frydenberg will be parachuted in to a safe Liberal seat to stay in politics. Greg Hunt, the former health minister has not revealed where he is moving, and new careers await a host of his other Liberal colleagues such as Dave Sharma, Tim Wilson and Jason Falinski.
Michael West Media will track the movements in and out of politics over coming months via our Revolving Doors offering. It is critical for reporting on democracy that the people who will now be influencing government, perhaps by working for the Big 4 advisory firms or external firms specialising in "government relations" (lobbying), are disclosed and tracked.
Although it is difficult to evaluate changes in culture with any precision, the human movements are vital to identifying corporate influence in government decisions.
Out with the old, in with the new
The proverbial "changing of the guard" marks the start of an all too familiar political phenomenon. The gears of the "revolving door" of Australian politics have started turning as fallen politicians and their staffers brace themselves for a life outside of politics.
But it's not all bad news for washed-up politicians and staffers. Many will be cushioned by generous redundancy packages and after a sabbatical of soul searching, many will rely on the cosy connections they've compiled during their time in public office to soften the blow.
No doubt, lobby firms and big business will be lining up to provide a soft landing. Like America too, corporate lobbying is now a billion dollar business in Australia these days. 
What is the "revolving door"?
The "revolving door" refers to the practice of politicos migrating between the public service to well paid roles in the private sector, often in the same industry they were once responsible for regulating.
It's a lucrative practice that allows ex-pollies to cash in on their connections and leverage their political know-how.
The practice raises an obvious conflict of interest. 
'The real problem with the current rules is just that they're unenforceable'
"We see politicians making decisions that appear to favour their mates … powerful and influential sectors of industry tend to get what they want, even if it's not in the public's best interest," said Serena Lillywhite, CEO of Transparency International Australia
"This really undermines our confidence that the government is acting in our best interest and it results in an erosion of our democracy."
Where are washed-up pollies likely to end up?
There are a number of organisations that have historically been homes for one-time politicians.
Many will go into lobbying or take up roles at conservative think tanks. 
The Institute of Public Affairs (IPA) (insert background) . Victorian Liberal Senator James Paterson and former Liberal MP for Goldstein Tim Wilson were previously there before their appointments to public office. The Menzies Research Institute run by Murdoch columnist Nick Cater is another option
It received $258k in federal funding, and has been run by News Corp journalist Nick Cater since 2015. Andrew Bragg was there briefly before joining the Senate. 
Current lobbying legislation
Under the Lobbying Code of Conduct, ministers and parliamentary secretaries are prohibited from engaging in lobbying activities for a period of 18 months after they leave office. However, the enforcement of these standards are entirely at the whim of the prime minister and recent history has shown a number of ex-pollies who go into lobbying before the end of this "cooling off" period with no consequences.
"The real problem with the current rules is just that they're unenforceable," said Danielle Wood, CEO of the Grattan Institute.
"If somebody leaves a ministerial role, and starts a lobbying role, the Prime Minister can say that they are in breach of the ministerial standards. They're not necessarily going to have an incentive to find their former colleagues are in breach but even if they do, there's very little that can be done as that person is not no longer a minister."
What does this mean for our democracy?
The revolving door of Australian politics diminishes public trust and promotes plutocracy. According to Wood, there are three key ways the revolving door undermines our democracy.
"First of all, there's the cosiness. The fact that you have those kinds of close relationships between powerful sectors and political offices, runs the risk that those sectors just end up with much more sway over government decision making than they otherwise would have." 
"The second big risk on the ministerial front is that people might start making decisions while they're in office with a view to their future employment. The risk is that ministers might not make a hard decision that might upset industries, if they might be looking for a role there."
"The final way, I think that hurts democracy is just this question. How do we protect the sensitive information that a minister is necessarily going to come across in the course of their work after they leave? There are required ministerial standards to keep all that information confidential, but there are just subtle ways it could leak out and help inform their new employer which obviously is a concern when that is potentially sensitive information.
---
Story by Stephanie Tran. Edited by Mark Sawyer. We will relaunch our Revolving Doors offering next week and cover not just the political operatives and key lobbyist movements but also the movements of top bureaucrats. Who's in and who's out. For any tips, please contact [email protected]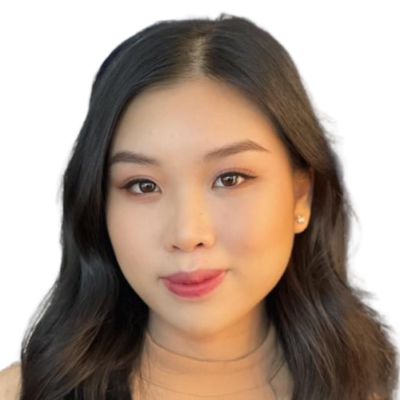 Stephanie is the editor of the Revolving Doors series. She is studying a Bachelor of Communication (Journalism)/Bachelor of Laws at the University of Technology Sydney. She was a finalist for the 2021 Walkley Student Journalist of the Year Award and the winner of the 2021 Democracy's Watchdogs Award for Student Investigative Reporting.