Australia's university vice-chancellors last year spent many hundreds of millions of dollars on "professional services". Now that the over-reliance on overseas student has exposed the university sector and put thousands of academic jobs at risk, more detail should be provided on those "services" reports Callum Foote.
Michael West Media has analysed the recently released financial reports of the Big Eight universities, with the exception of ANU, which hasn't yet tabled its report in parliament. The ANU declined to reveal its report for this investigation.
Over the past decade, Australia's university system has undergone an incredible transformation. The most significant change has been the near trebling of fees that have come from international students, up from $10.7 billion in 2009-10 to $29.9 billion last year.
This increase has not been spread evenly across all universities. The larger, more prestigious institutions have overwhelmingly been the recipients.
The University of Sydney tops the list in percentage terms, with a 339% increase, which equates to just over $1 billion in international fees and charges in 2019 alone. Yet in dollar terms, Monash University comes out on top, declaring revenue from overseas students at a whopping $1.13 billion, a 248% jump. 
At the other end of the scale are the universities of Wollongong, Adelaide and Western Australia, all of which bring in less than $300 million annually from international students.
In tandem with this increase in overseas revenue, the total revenue of universities has grown by 85% over the past decade.
Predictably, institutions with higher growth in revenue from overseas students have also seen a corresponding growth in total revenue with the universities of Monash, Sydney and NSW all growing by approximately 100%. 
Overpaid university bosses cry poor as their foreign-student riches evaporate
Executive pay
Meanwhile, the salaries of Australian university executives have been growing steadily. A 2019 study found that they take home far more than their UK counterparts.
Michael West Media's investigation also found that over the past decade total executive remuneration has stayed roughly the same for the larger institutions while smaller universities have caught up. 
Monash University has seen the largest growth of executive pay from $3 million to $11.4 million, at 275% rise.
Executive pay at the sandstone universities of Melbourne and Sydney has grown less than 5% overall while UNSW's executive pay has decreased by 4% overall.
Yet these figures belie the growth in the pay of the top executives, who have steadily been claiming a larger proportion of the pie.
This is especially the case for the most senior executives – the vice-chancellors. Overall, their pay has increased by 53% in the past decade. 
In 2009 only two vice-chancellors made more than $1 million annually. Now, with the exception of the University of Wollongong's Paul Wellings, who just misses out, every other vice-chancellor made the $1 million cut. 
Topping the list is the University of Sydney's Michael Spence, on $1.6 million. The University of Melbourne's Duncan Maskell follows closely at $1.59 million, then UNSW's Ian Jacobs ($1.3 million) and Monash University's Margaret Gardner ($1.29 million).
CONSULTANTS
Unfortunately, the full extent of expenditure on consultants by the Group of Eight is unclear. While some universities break down some figures, the main feature is the general lack of overall transparency, which has been noted for some time. 
Monash provides a full breakdown, while the University of Sydney provides some detail about the $166.7 million spent on "consultants and contractors". A spokesperson said that $25.2 million went to the Big Four (PwC, Deloitte, EY and KPMG), $32.8 million was spent on "recruitment and labour hire", while $45.8 million went on unspecified "other labour and services", with each individual contract worth less than $300,000. The University of Sydney intends to find at least $52 million in savings from consultant and contractor expenditure to meet their current $470 million revenue shortfall.
While the figures given by the University of Sydney are vague, they give a hint as to the potential breakdown of the $192 million the University of NSW spends on "contract services (including consultants)" and the staggering $290 million spent by the University of Melbourne on "contracted and professional services".
Hidden in all this accounting jargon is the fact that three universities spend more than $600 million a year on professional services of which the university community and the taxpayer have very little oversight.
Australian universities are now in a very difficult position due to the massive drop in overseas student revenue, which has led to significant conflict because of the flow-on effect which has led to academic job losses.
The second part of this investigation will take a look at the corporate funding of university research and consultants.  
University of Wollongong 'six weeks away' from disaster unless staff accept large pay cuts, job losses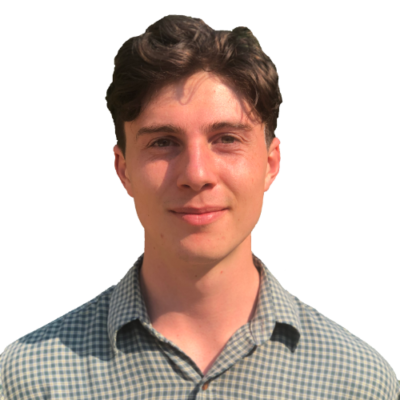 Callum Foote is a journalist and Revolving Doors editor for Michael West Media. He has studied the impact of undue corporate influence over Australian policy decisions and the impact this has on popular interests.