Despite a dysfunctional US Congress, PM Anthony Albanese is making the best of his America trip by announcing defence investments, a deal with tech giant Microsoft, and throwing the local minerals industry some bones too. Kim Wingerei reports.
One could forgive Albanese for enjoying some time away from home after the bitter loss of the Voice referendum. He went to the US earlier this week to shore up support for the AUKUS deal while meeting with President Biden and US congressional leaders. He had hoped to address the US Congress, but while the Republican Party is struggling to agree on a new Speaker of the House, Congress is in effect leaderless and unable to decide on anything, least of all organising a lectern for our Albo.
Instead, Albo and Biden have been busy making other announcements in their supposedly mutual interest – and perhaps his own political interests too. Surely they serve as a convenient distraction for Australia's determination to follow the US lead on Israel and refuse to join calls for a ceasefire in the deadly Gaza conflict.
The first of these 'announceables' were hidden in Biden's weekend announcement of a $US50b support package for Israel and Ukraine's war efforts. It included a $US3.4B line item to support the US submarine industrial base. As Rex Patrick pointed out here earlier this week, it means that Australia is pitching in half the money to help build a new US shipyard to construct the submarine, as well as building submarines for the US Navy.
Correction Paul Keating: AUKUS worse than just the "worst deal in all history"
The other announcements have been more overt, albeit not necessarily all that much more beneficial to Australia.
Microsoft announceable
Conveniently leaked to AFR and others, Monday's announcement was the $5B 'tech spend' by Microsoft, to "bolster Australian cybersecurity, cloud computing and artificial intelligence capabilities."
Microsoft Australia is spending the money on building more data centres, pledging to partner with the Government to improve our cybersecurity in collaboration with the Australian Signals Directorate (ASD), as well as a commitment to "support an additional 300,000 Australians as part of its global skills programs." The latter is further described as a joint venture with NSW Tafe. What the other states think of that is not mentioned.
As is always the case, the announcement is big on rhetoric and short on detail.
One significant part of the $5B investment is the expansion of Microsoft's data centre capacity in Australia from the current 20 centres to 29 over the next two years. Data centres are big business, with growth fuelled by the AI craze.
Microsoft Australia is expecting its revenue from data centres to grow from $12.2 billion in 2022 to $22.4 billion in 2026 – or 83.6 percent. In that context, the extra nine data centres from 20 to 29 (45 percent increase) over that period seem more like 'business as usual' than worthy of a prime ministerial announcement.
The size of the new data centres is not specified. However, Microsoft announced the building of one of these data centres (or campuses, as they like to call them) in Kemps Creek in Western Sydney, in June this year. This centre alone will have a power consumption of 96 megawatts (the industry's way of measuring data centre size). According to MWM sources, the cost of a data centre is between $15 and $20m per megawatt, or between $ 1.44b and $1.92b for the one centre,
By comparison, NEXTDC, an Australian ASX listed data centre operator, value their 133 megawatts of capacity at $2.9b, across their 12 centres. They plan to spend $900m this financial year. Albo was not present at that announcement.
Critical minerals investment
This morning, still in the US, seemingly untroubled by jetlag or hubris, the PM announced a "$2b critical minerals boost," to double the government's existing $2b Critical Minerals Facility.
The announcement is framed as leveraging the opportunity to boost clean energy supply chain partnerships under the US's landmark climate and energy policy, the ~$1 trillion Inflation Reduction Act (IRA). The investment is also intended to build on the US-Australia Climate, Critical Minerals and Clean Energy Transformation Compact which Albanese and Biden agreed in May.
(A 'compact' is usually a euphemism used when there is no actual binding agreement in place between the parties, but lots of good intent.)
According to Tim Buckley, director of energy think tank Climate Energy Finance,
"This is a mere token response to the $US1 trillion industrial and energy stimulus of the IRA – the biggest in US history – and the single biggest opportunity for Australia this generation. It isn't even a down payment; it is so lacking in courage, conviction and ambition.
"Australia is the world's largest producer of the key critical mineral lithium (50% of the world's supply in 2022) and is abundant in the other resources such as cobalt, vanadium, graphite, rare earths, copper and nickel that underpin the energy transformation.
Jail, then jail, and more jail. Labor's Assange strategy revealed.
"We have unrealised capacity to add value to our minerals by using our low-cost, zero-emissions renewable energy to power processing onshore and reestablish our sovereign manufacturing capabilities, for example in battery supply chain."
If $2b represents the entirety of the Australian investment, this is an abject failure of leadership and strategic vision when we can least afford it. It is playing on the margins.
"Hundreds of billions of dollars sunk into a submarine program, and a minuscule fraction of that into critical minerals in a geopolitical context where our energy security, national security and economic prosperity are fundamentally linked, signifies strategic priorities that are way out of whack.
"They are called critical minerals for a reason."
Blair Palese, founder of Climate Capital Forum, told MWM:
Prime Minister Albanese missed a golden economic opportunity to show leadership and deliver a Marshall Plan-like approach that would allow Australia to build our future economy through the massive global effort to decarbonise.
But with the AUKUS spending moving ahead at pace (despite not yet being fully ratified by the non-sitting Congress), Microsoft executives basking in the glory of Albanese's presence, and US foreign policy and domestic environmental policies receiving our full support, Biden and his countrymen are no doubt happy.
What's next? Moving Australia Day to the 4th of July?
Jail, then jail, and more jail. Labor's Assange strategy revealed.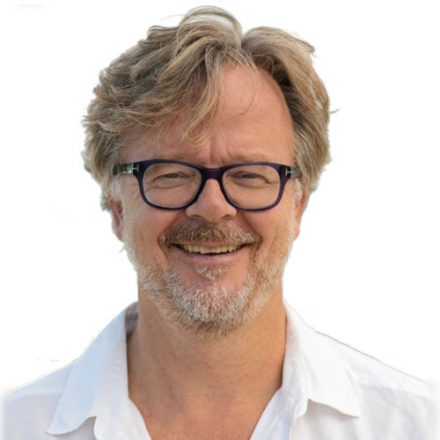 Kim Wingerei is a businessman turned writer and commentator. He is passionate about free speech, human rights, democracy and the politics of change. Originally from Norway, Kim has lived in Australia for 30 years. Author of 'Why Democracy is Broken – A Blueprint for Change'.